Sound decoupling caps TDA1541a
After reading
A Monolithic Dual 16-Bit D/A Converter
IEEE JOURNAL OF SOLID-STATE CIRCUITS, VOL. SC-21, NO. 3, JUNE 1986
HANS J. SCHOUWENAARS, EISE CAREL DIJKMANS, BEN M. J. KUP, AND ED J. M. VAN TUIJL
The clock frequency~ of the interchanging shift register is not related to the sample frequency and is generated by a free-running emitter-ccnpled oscillator which operates at about 250 kHz without affecting the accuracy. A simple low-pass filter is used to remove the ripple of the bit currents due to the interchanging operation to obtain the accuracy and is only drawn here for the MSB.
This approach requires seven non-critical external ceramic capacitors for each channel.
it made me really curious . I have seen all kind of decoupling caps,  blue ones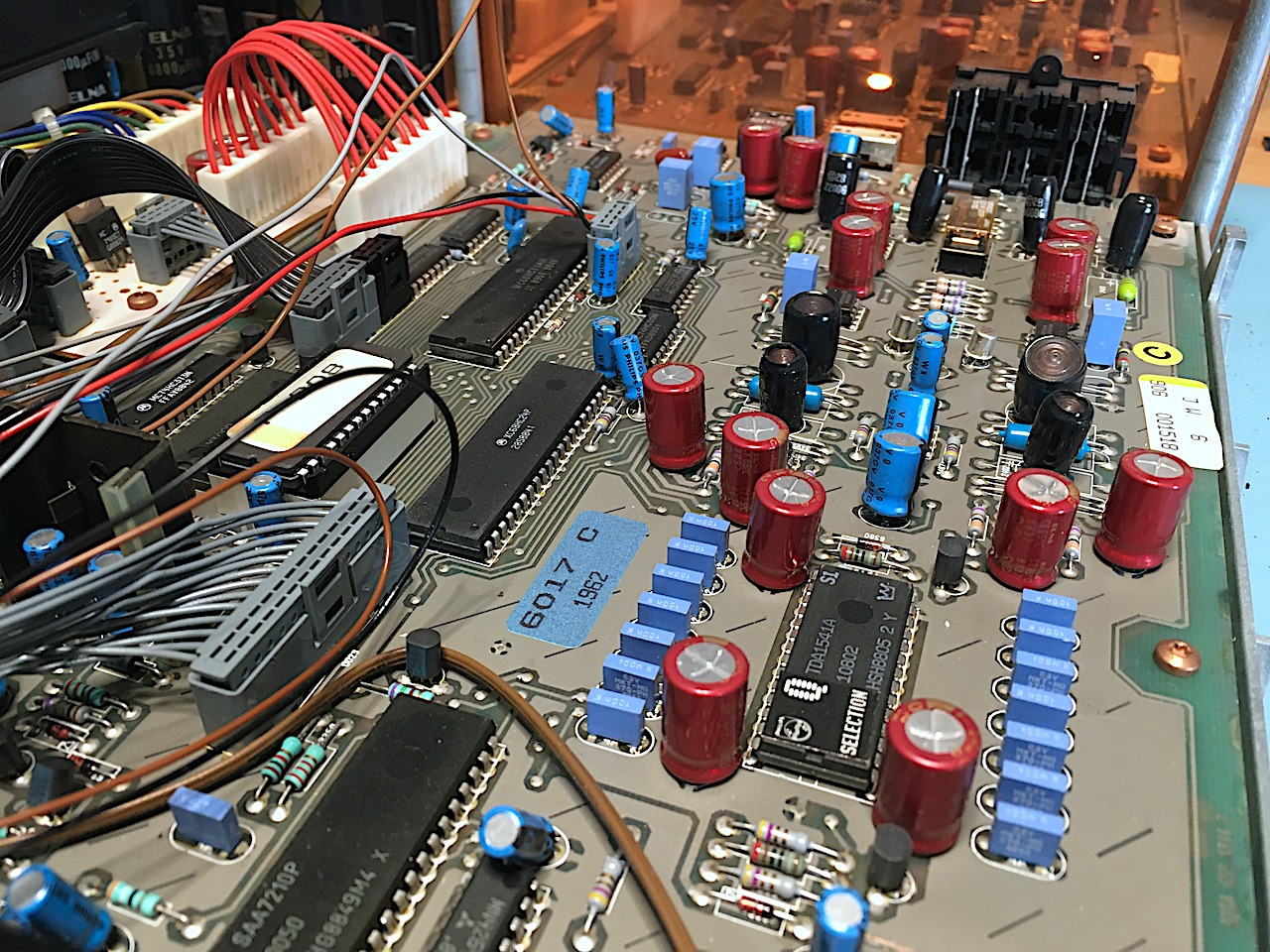 Green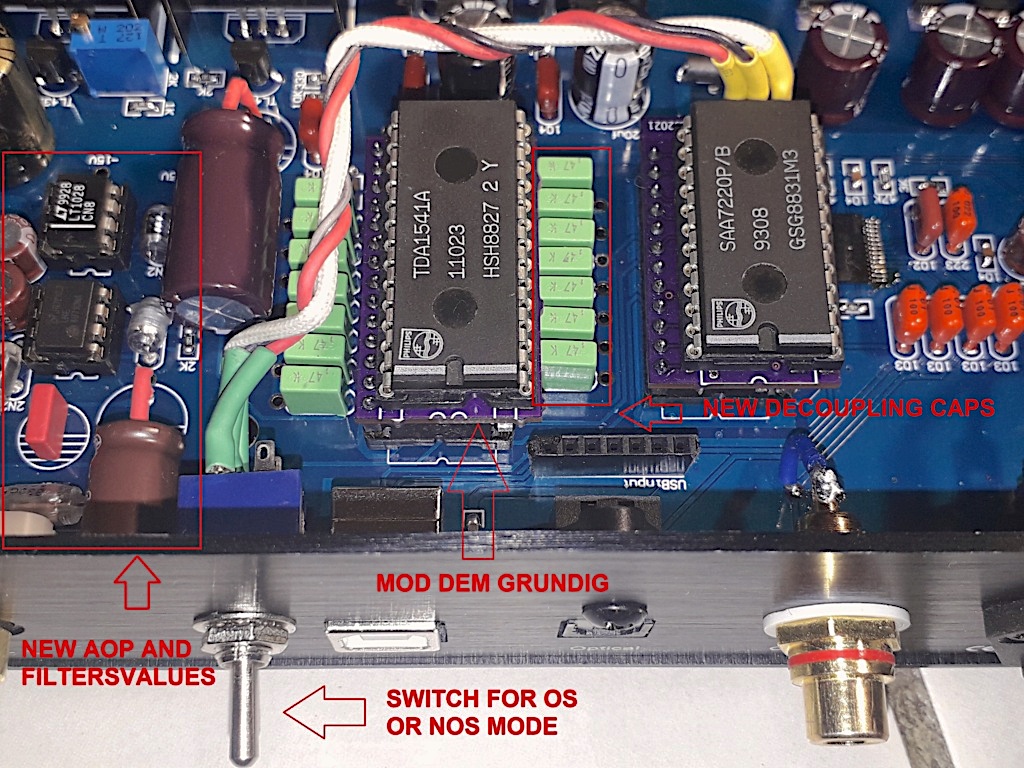 White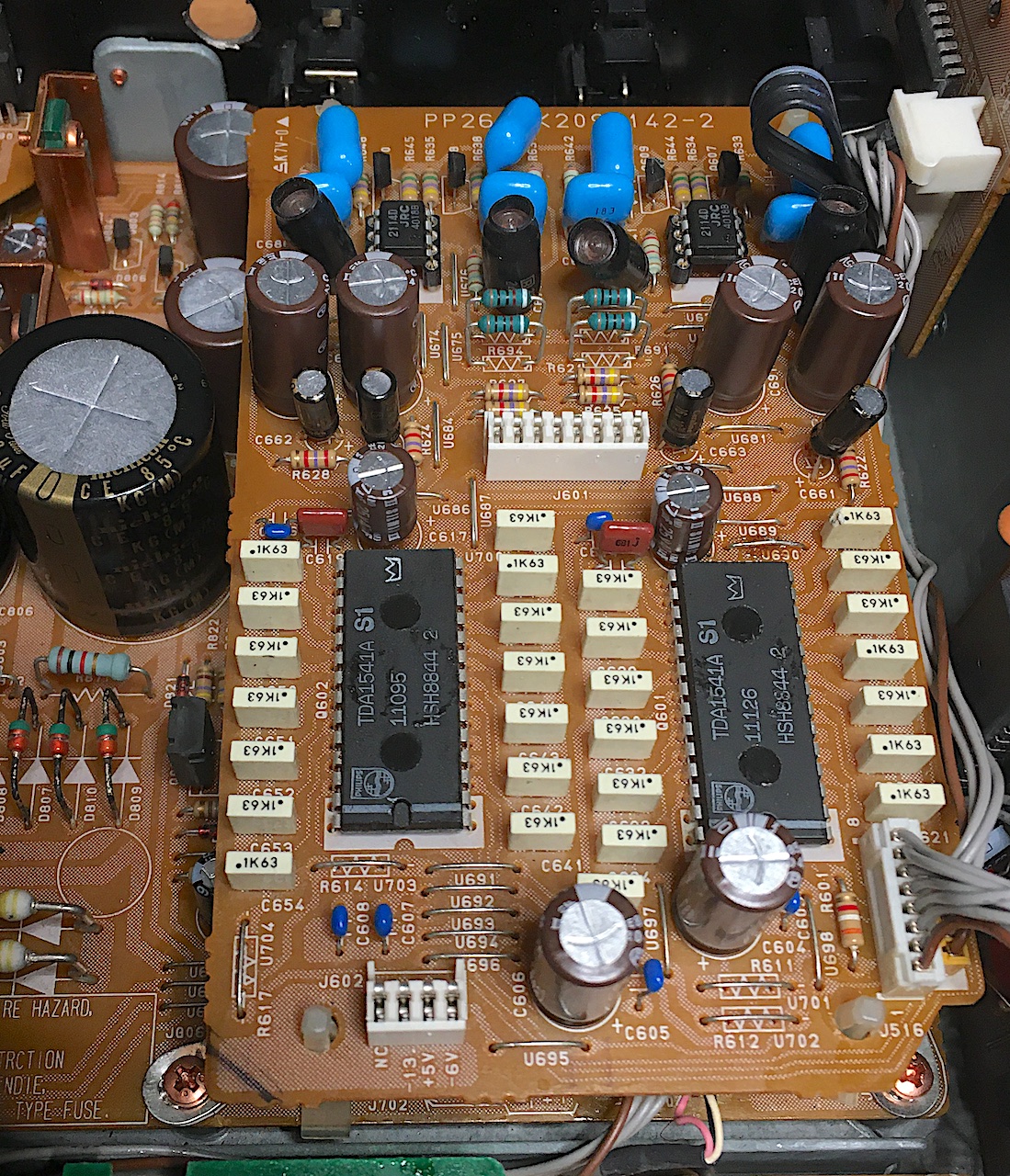 Yellow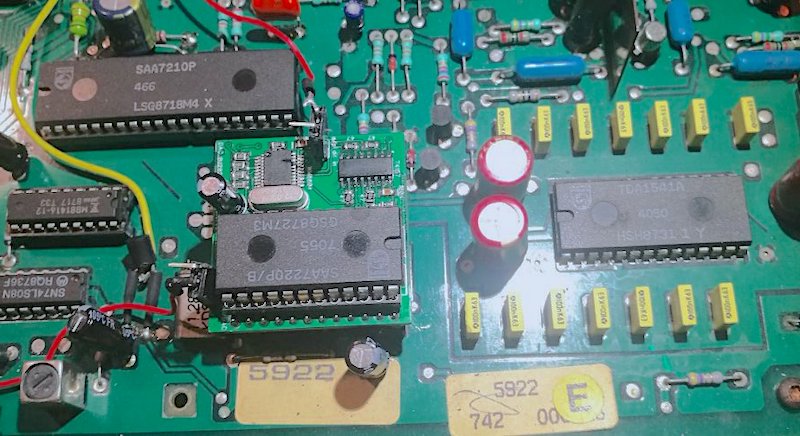 Okay enough, can we measure differents..?!
For my 8 x OS Staggered DAC , i have designed a dual DAC pcb, So I made 2 versions
PPS Polyphenylene Sulphide Film caps, and Silmic Elna 2
Cheap Ceramic Caps and Panasonic FR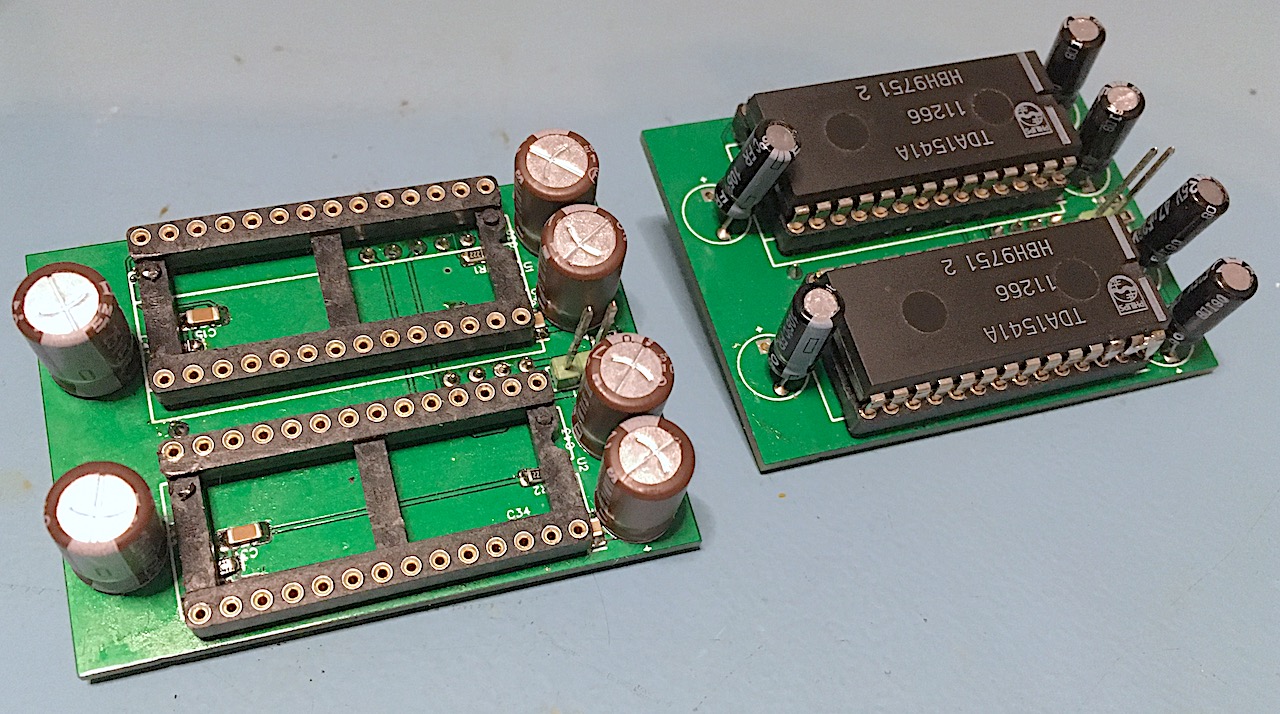 The red wire is to create star-ground for SMD caps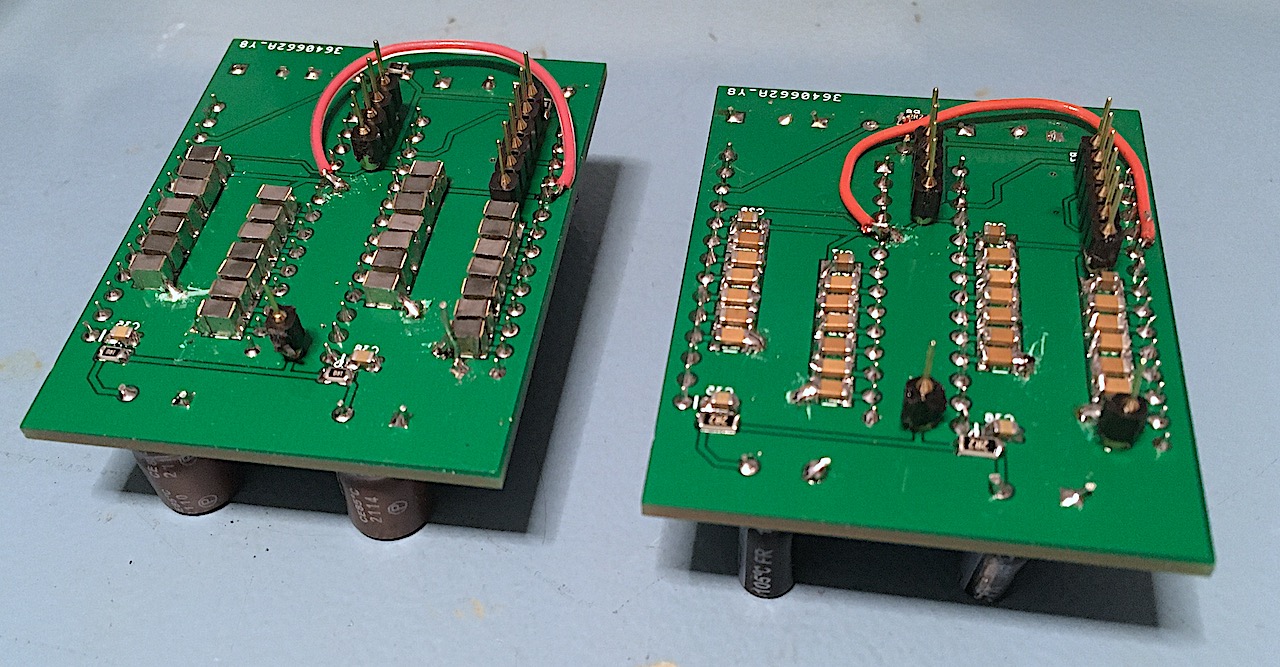 All measured in my CD 160 with CDX1244 Digital Filter , 8 x OS Staggered, with Grundig DEM Clocking
THD-N with SMD star-ground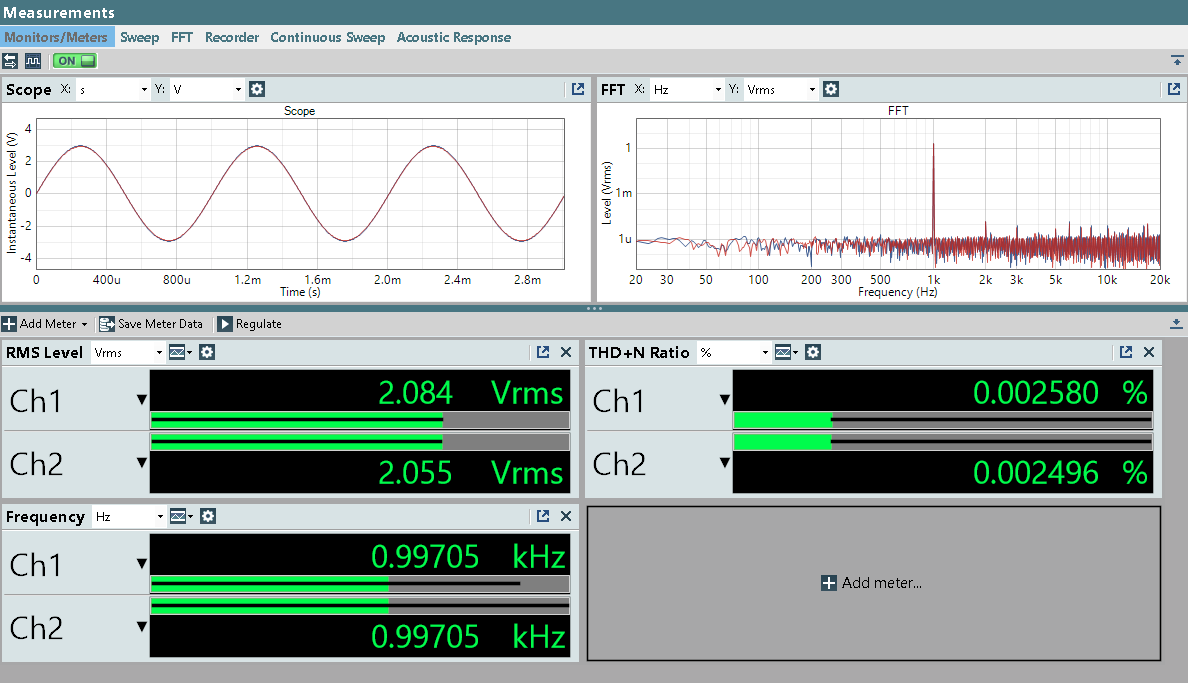 Here THD-N with SMD connect to ground plane, little better
Measured with 1 kHz unditherd 0 dBfs , Ceramic capacitors
192 kHz measure freq – 16 x avg FFT lenght 1 miljon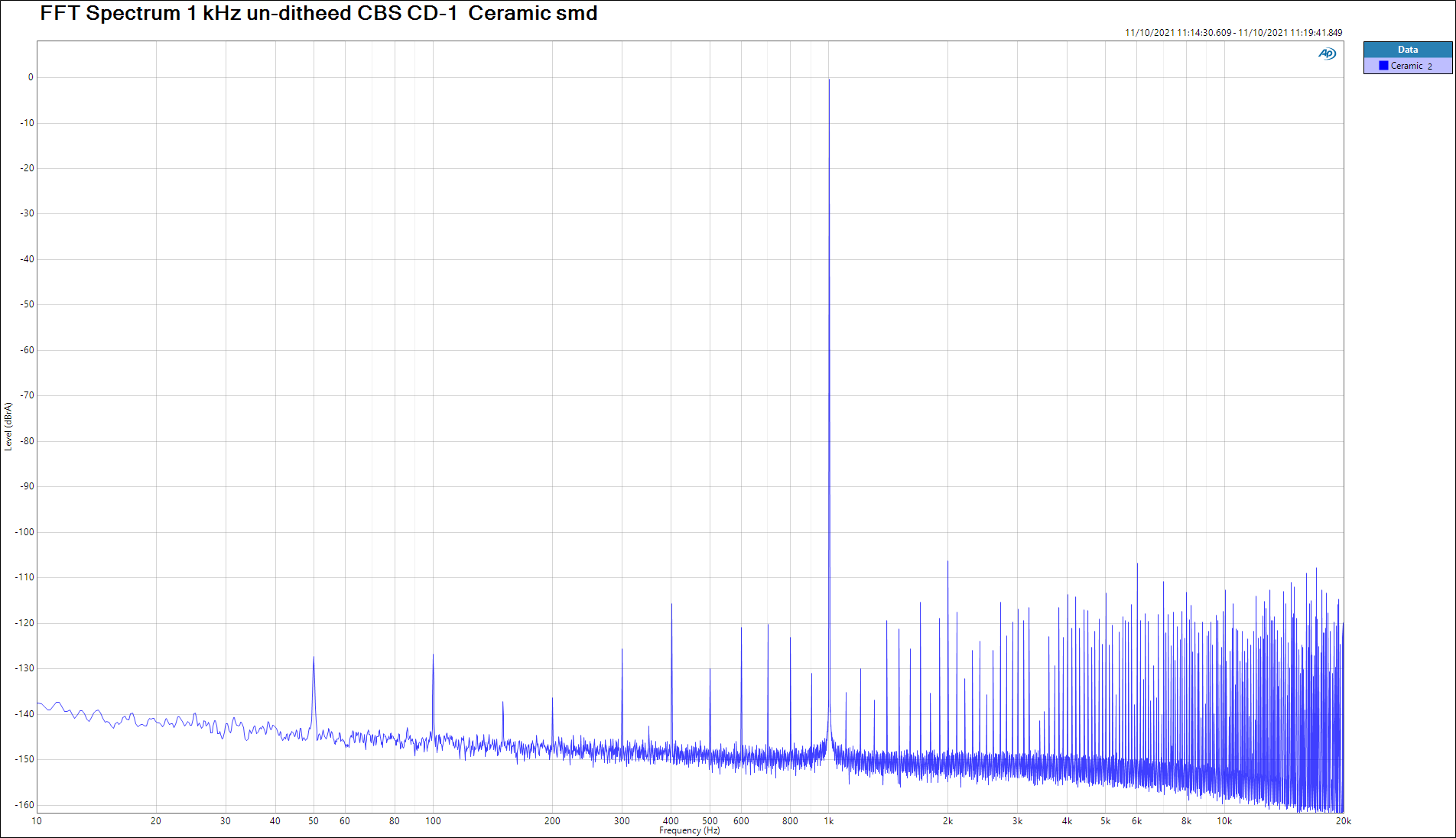 Measured with 1 kHz unditherd 0 dBfs , PPS capicitors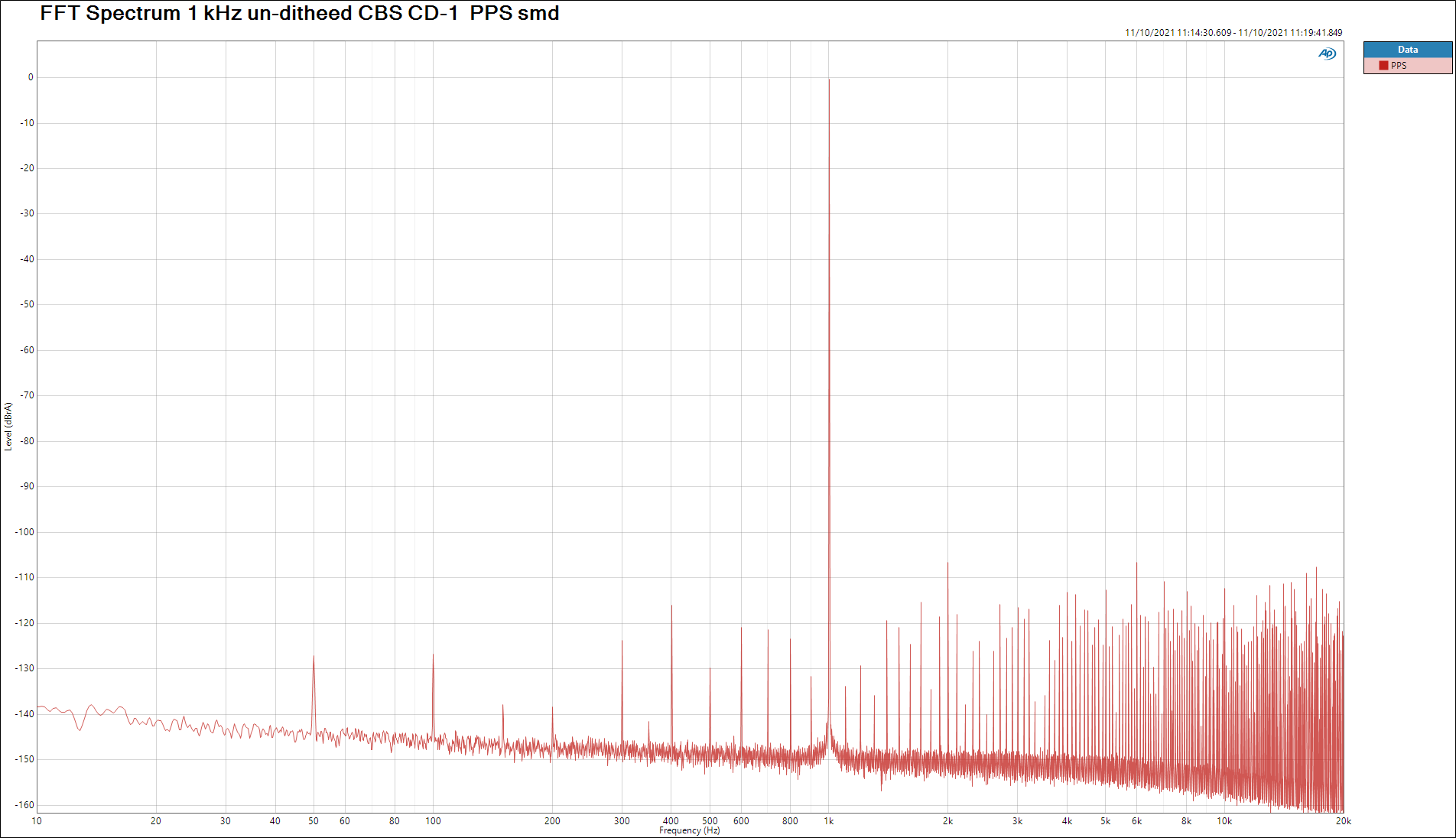 Measured with 1 kHz unditherd 0 dBfs , PPS capacitors & Ceramic capacitors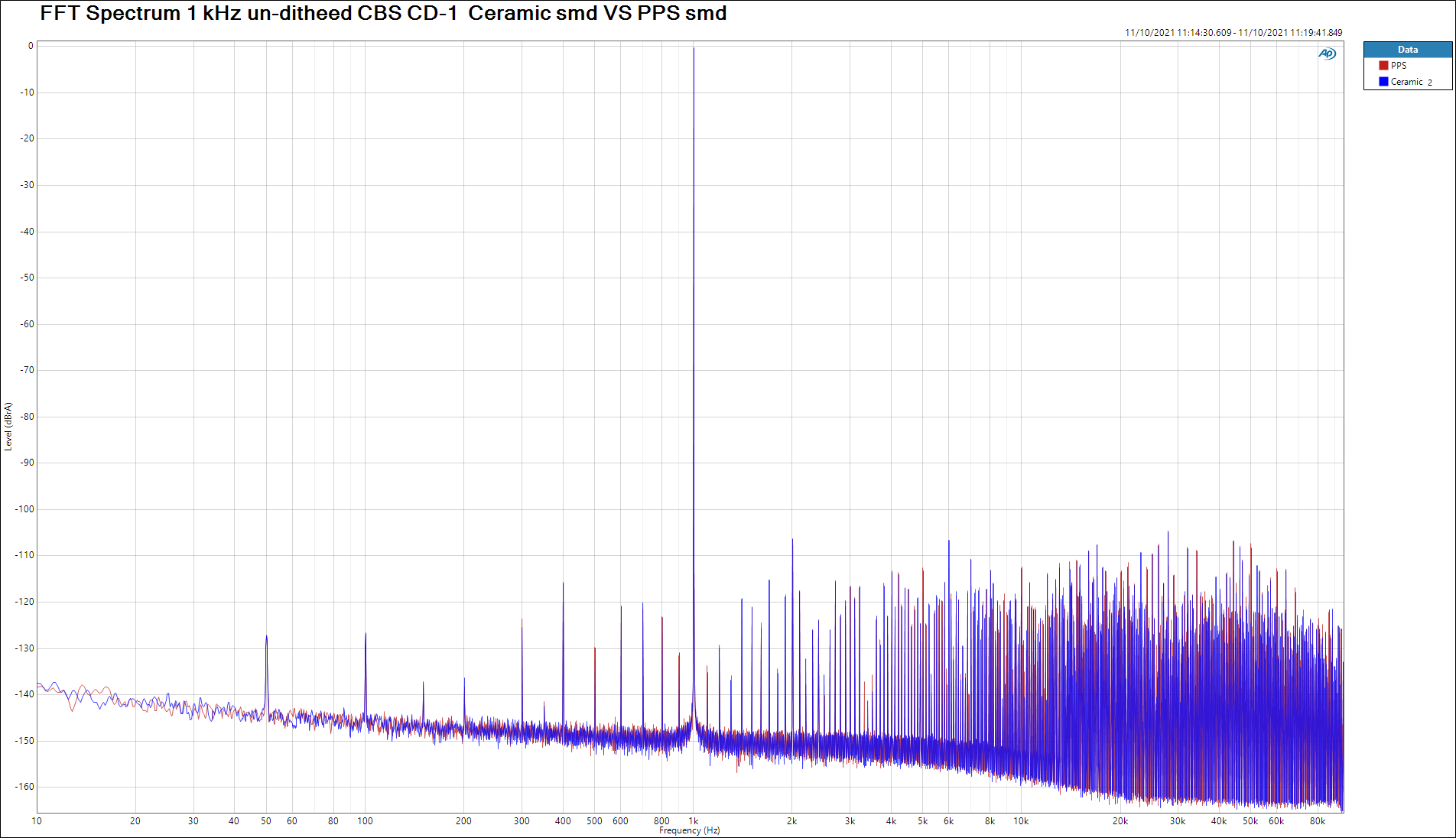 Close-up Measured with 1 kHz unditherd 0 dBfs , PPS capacitors & Ceramic capacitors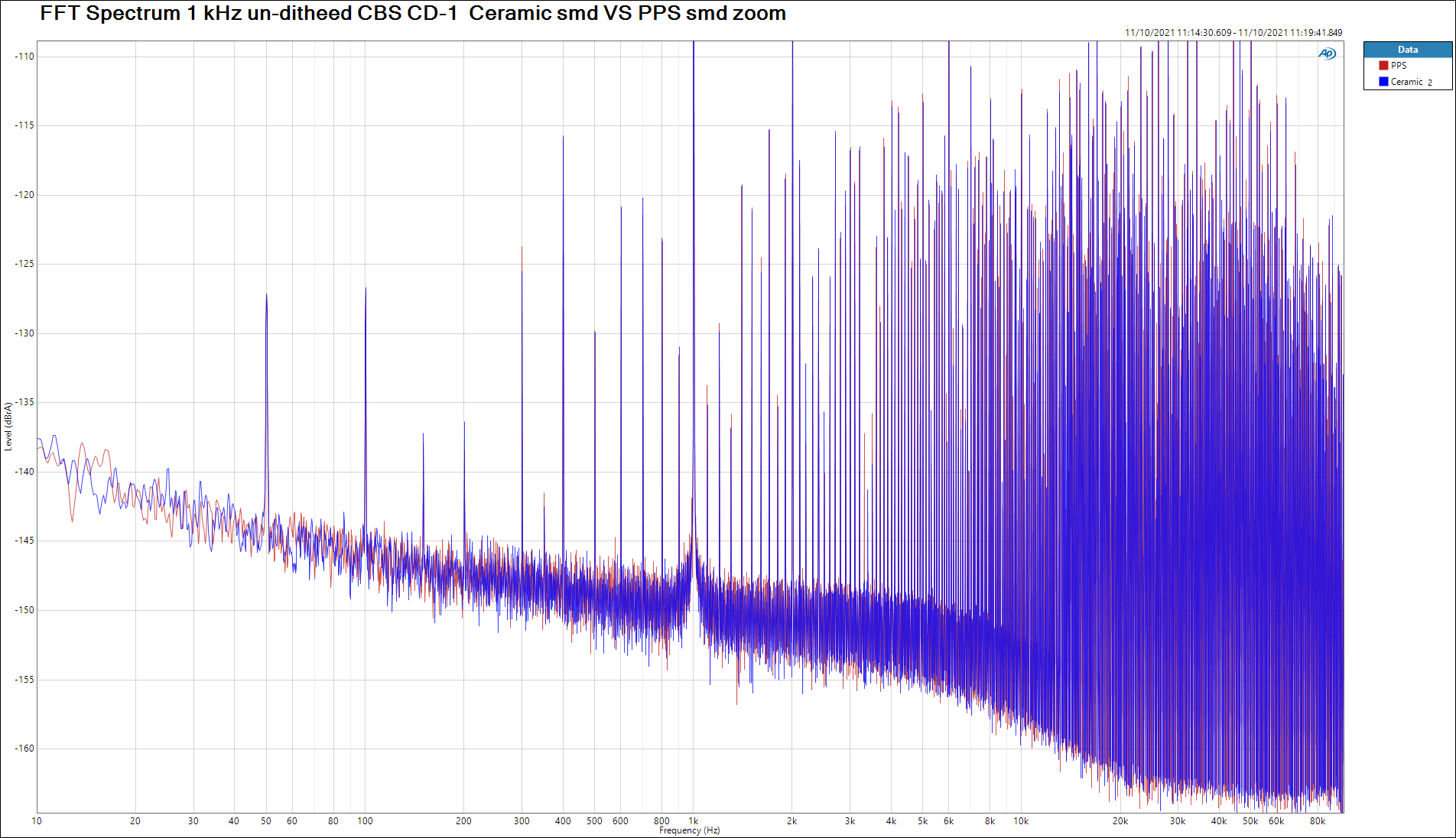 Multitone -20 dBfs Dithered ceramic capacitor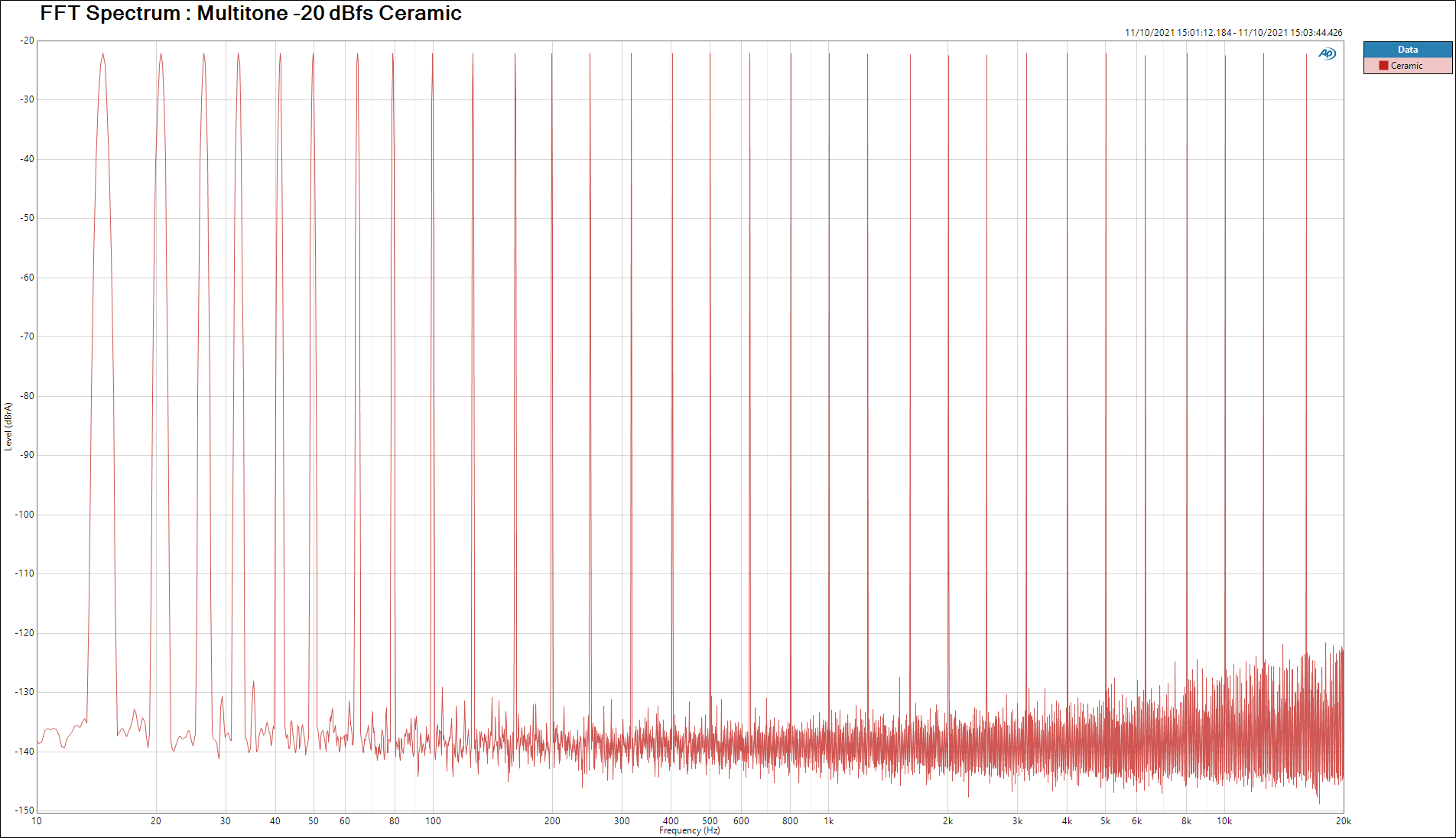 Multitone -20 dBfs Dithered PPS capacitor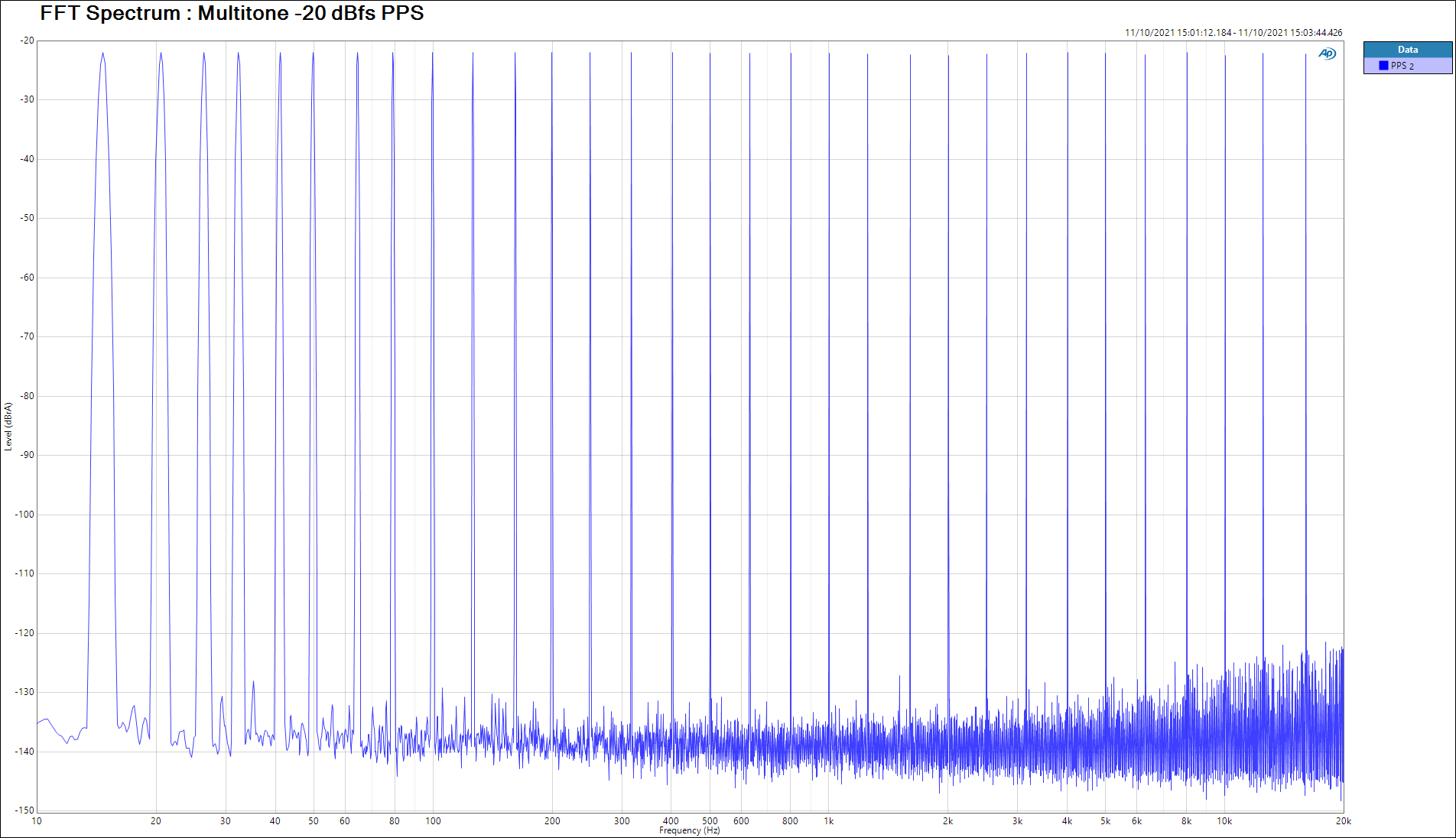 Multitone -20 dBfs Dithered PPS capacitor & ceramic capacitor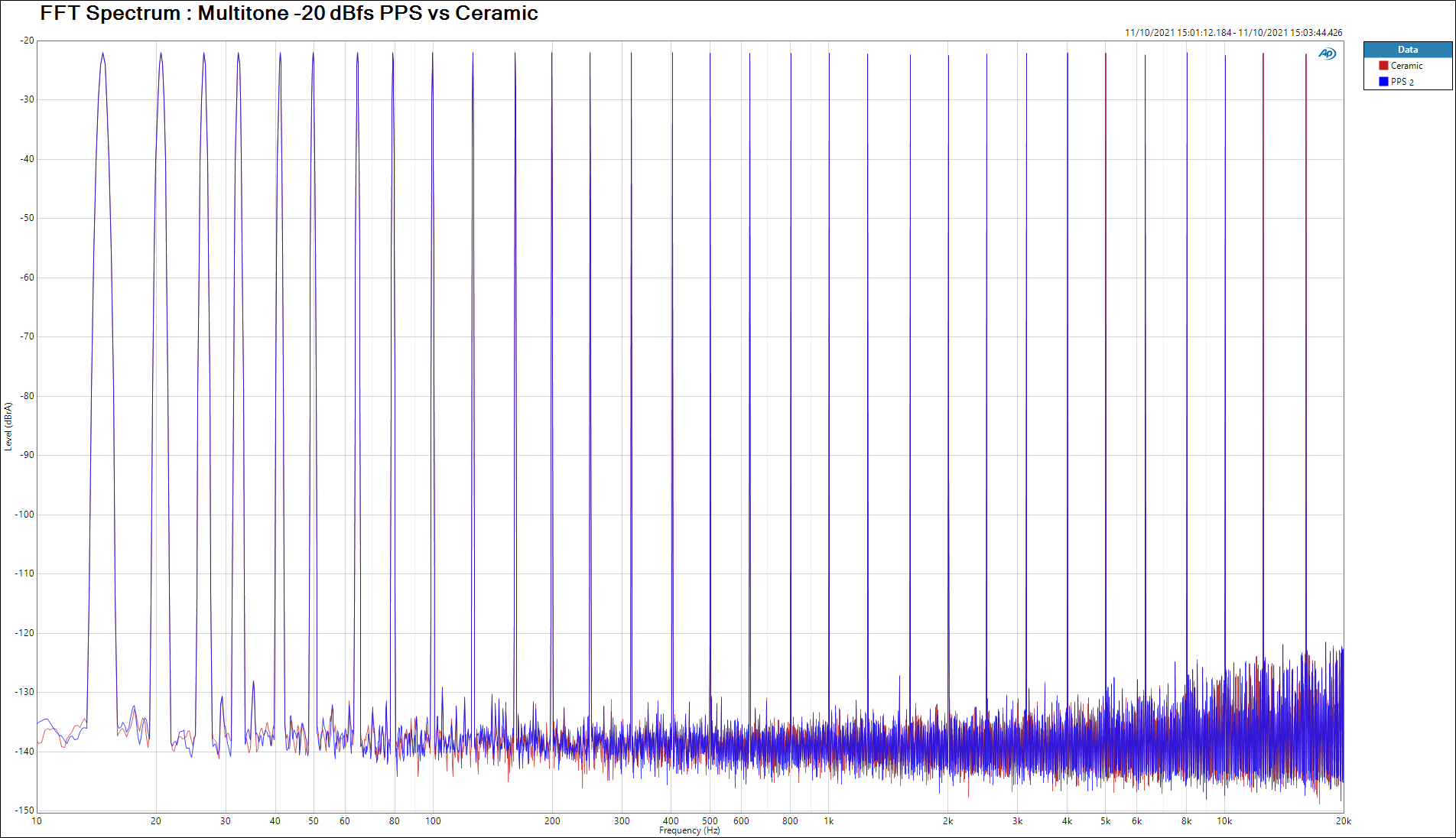 Multitone -20 dBfs Dithered PPS capacitor & ceramic capacitor 10 Hz – 96 kHz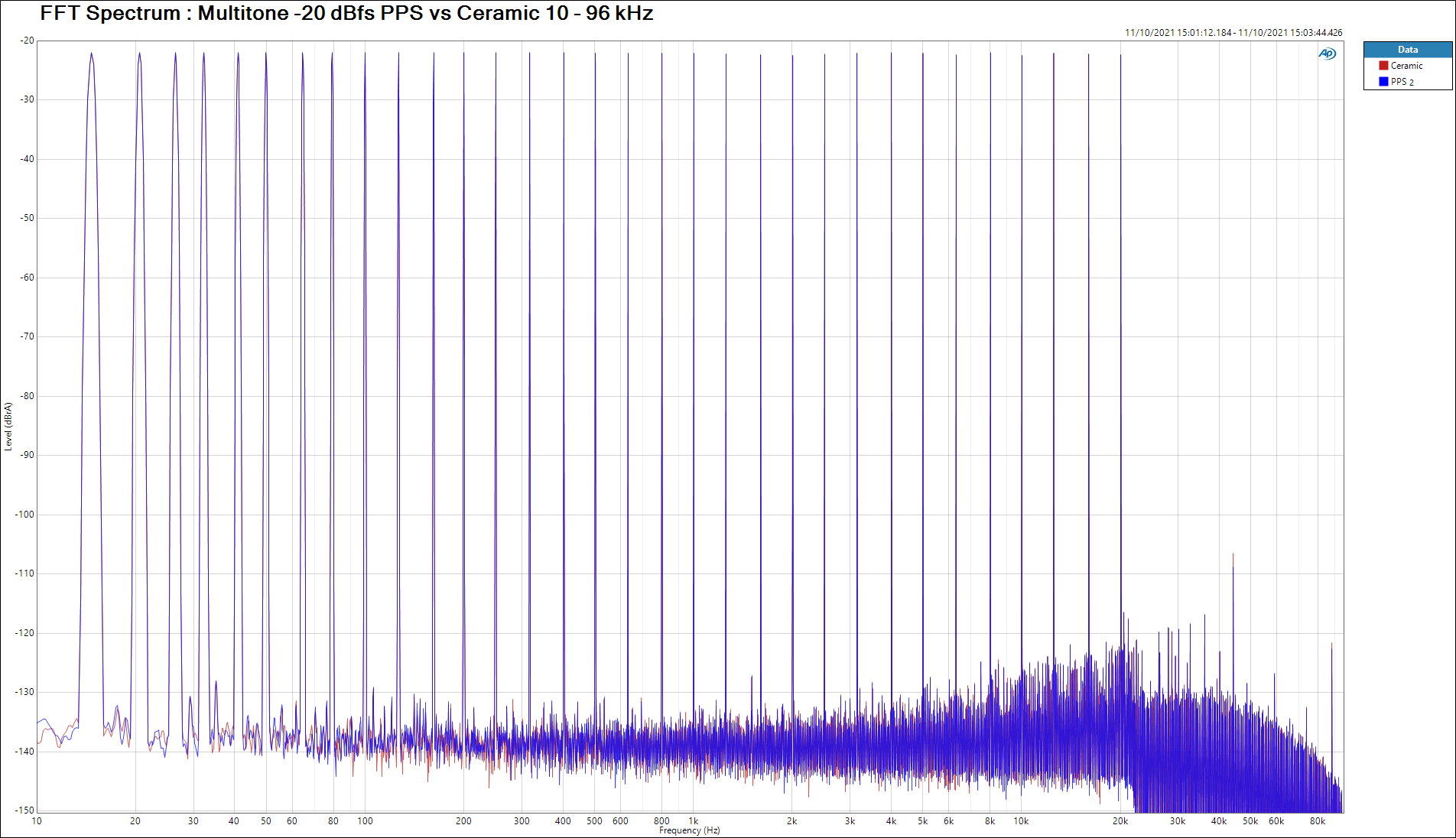 I can not measure or hear differents between PPS and ceramic, I made a third board with out caps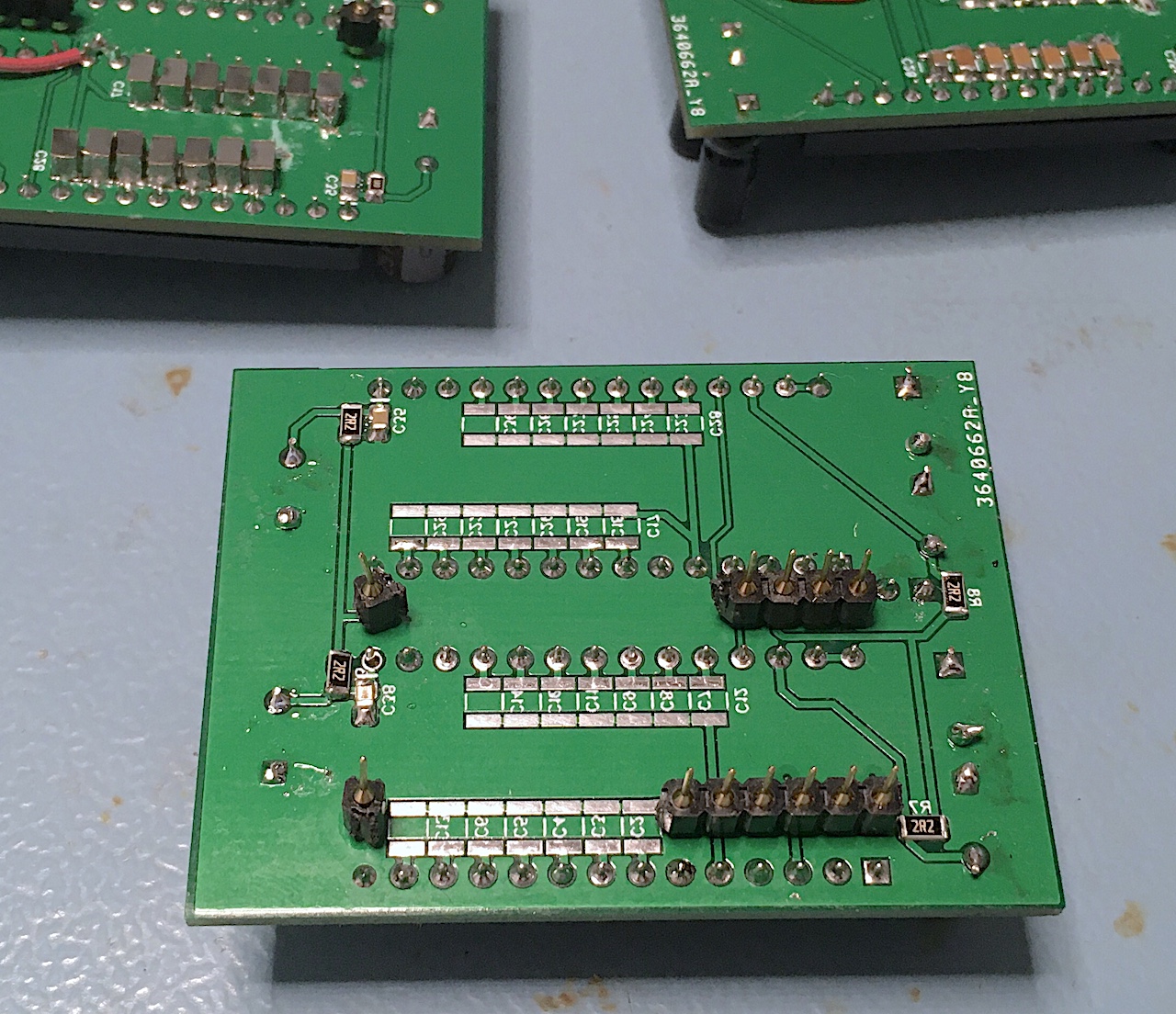 1 kHz  Capacitors no dithered
1 kHz no Capacitors no dither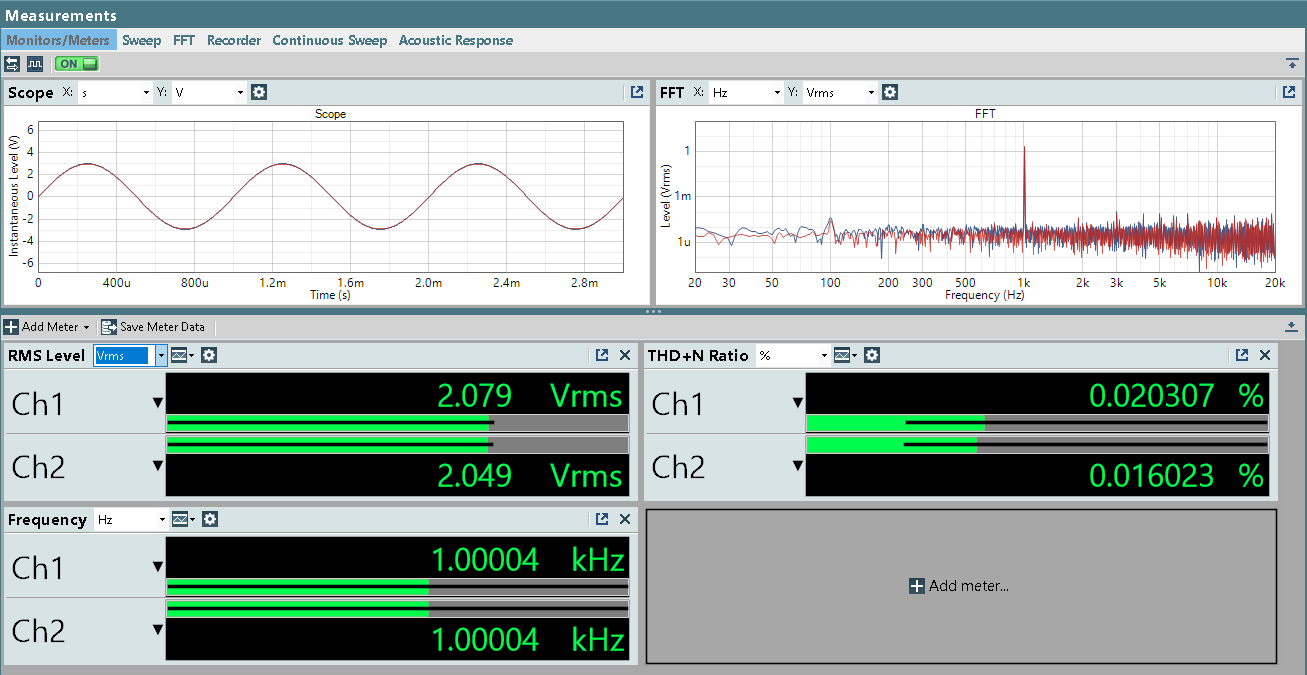 1 kHz 0 dBfs no capacitors  VS Capacitors no dither 20- 20 kHz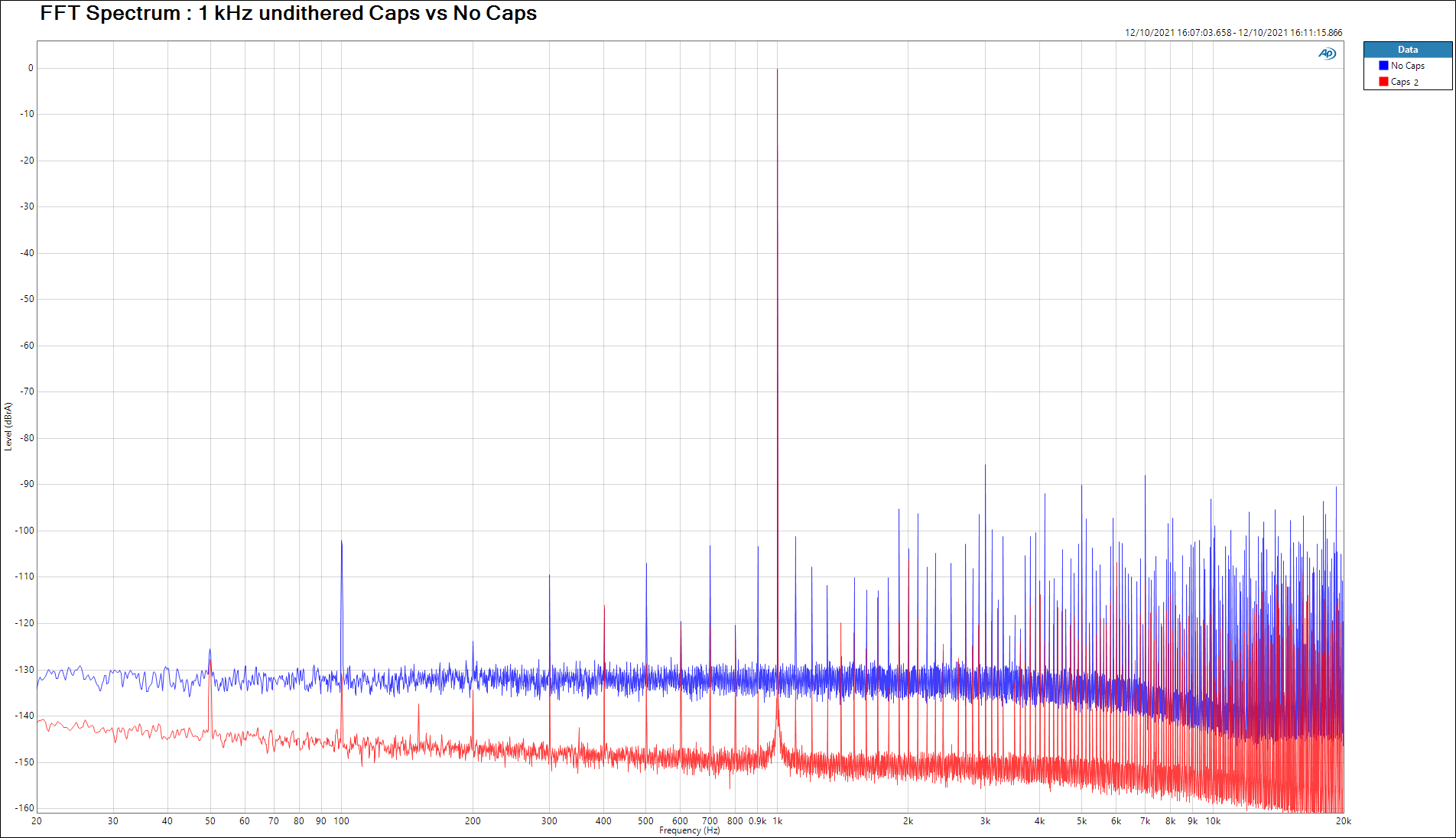 1 kHz 0 dBfs no capacitors  VS Capacitors no dither 20- 96 kHz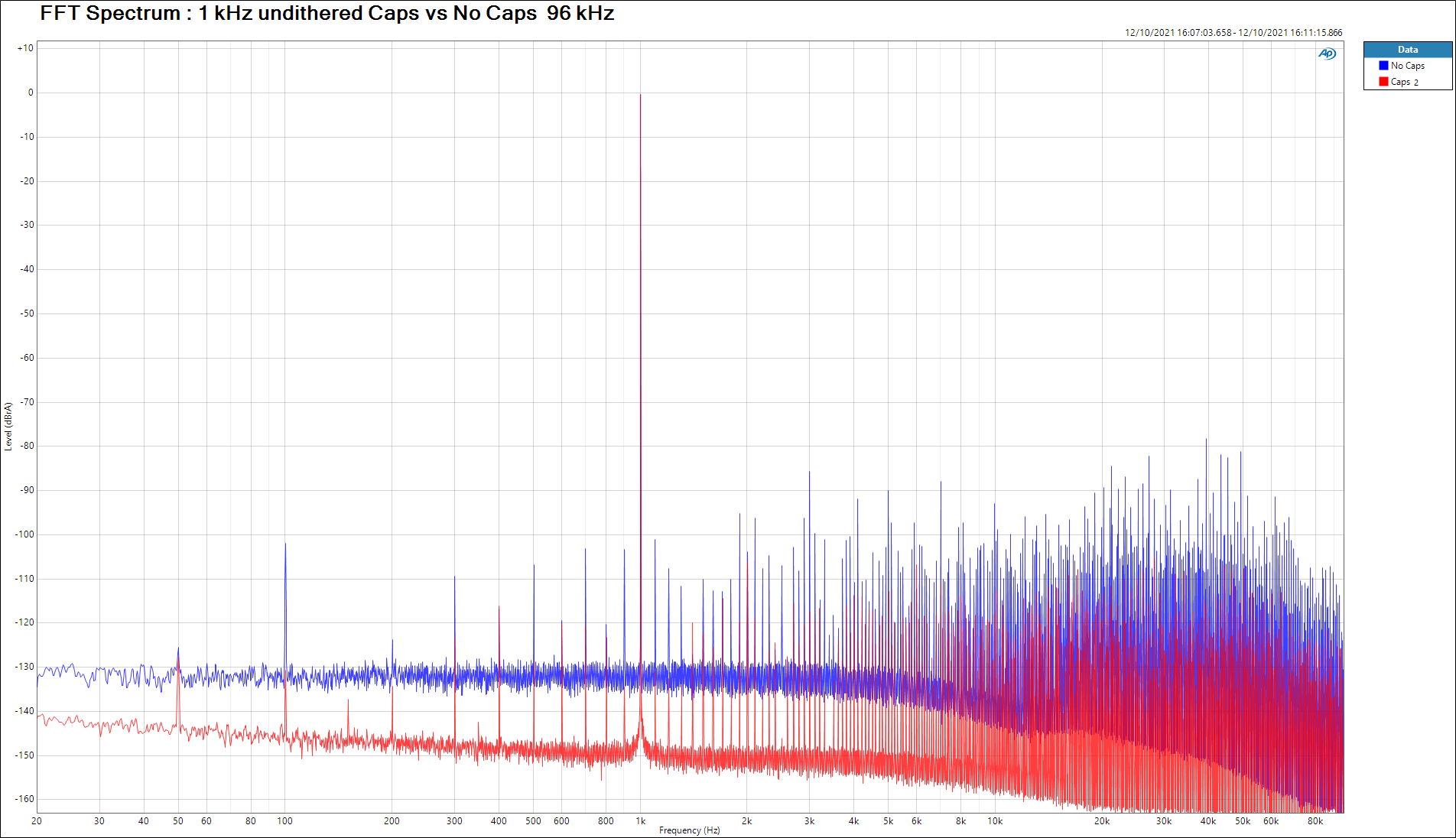 Mutlitone -20 dBfs with and whiteout capacitors ! 10 – 20 kHz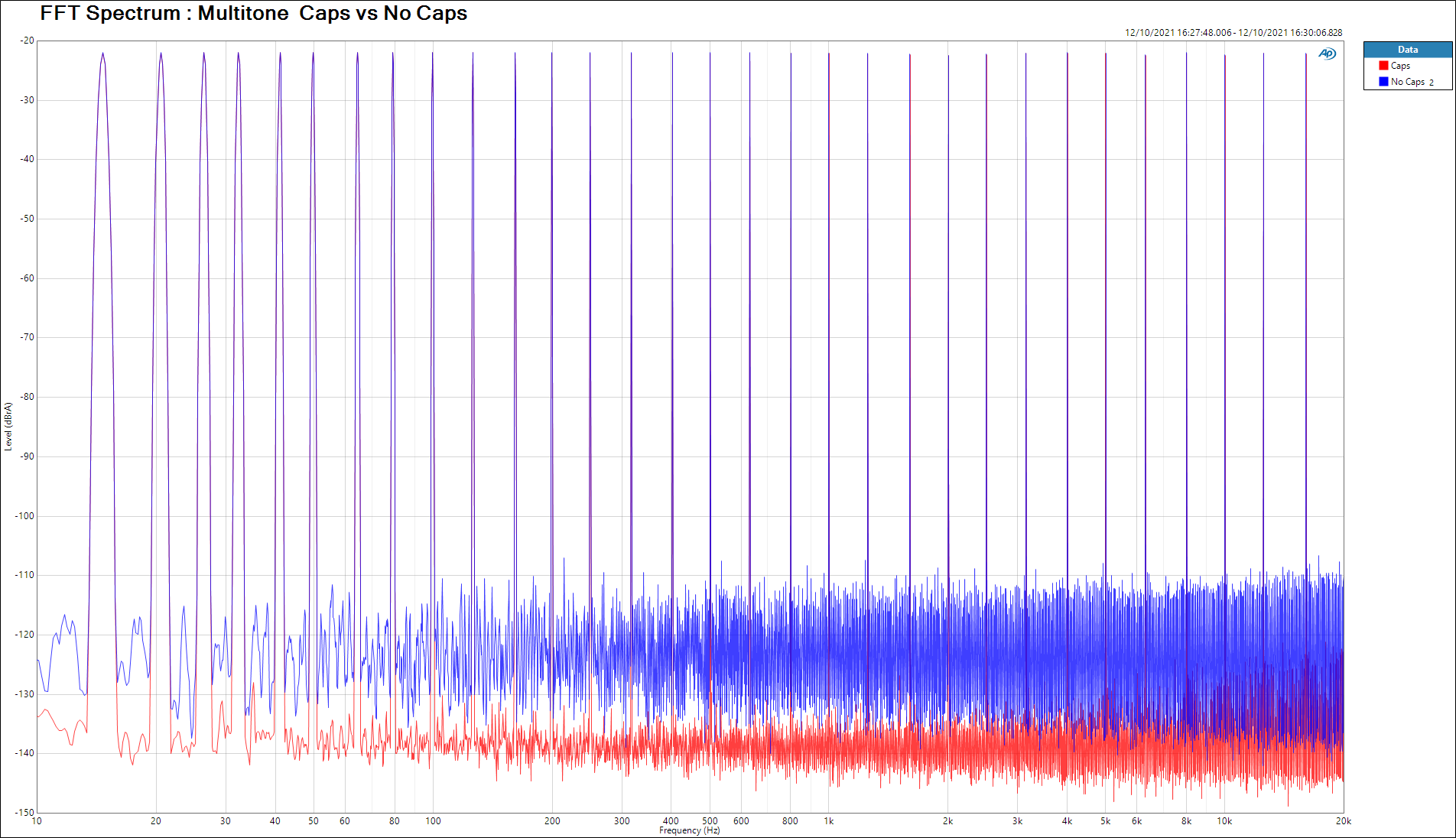 Mutlitone -20 dBfs with and whiteout capacitors ! 10 – 96 kHz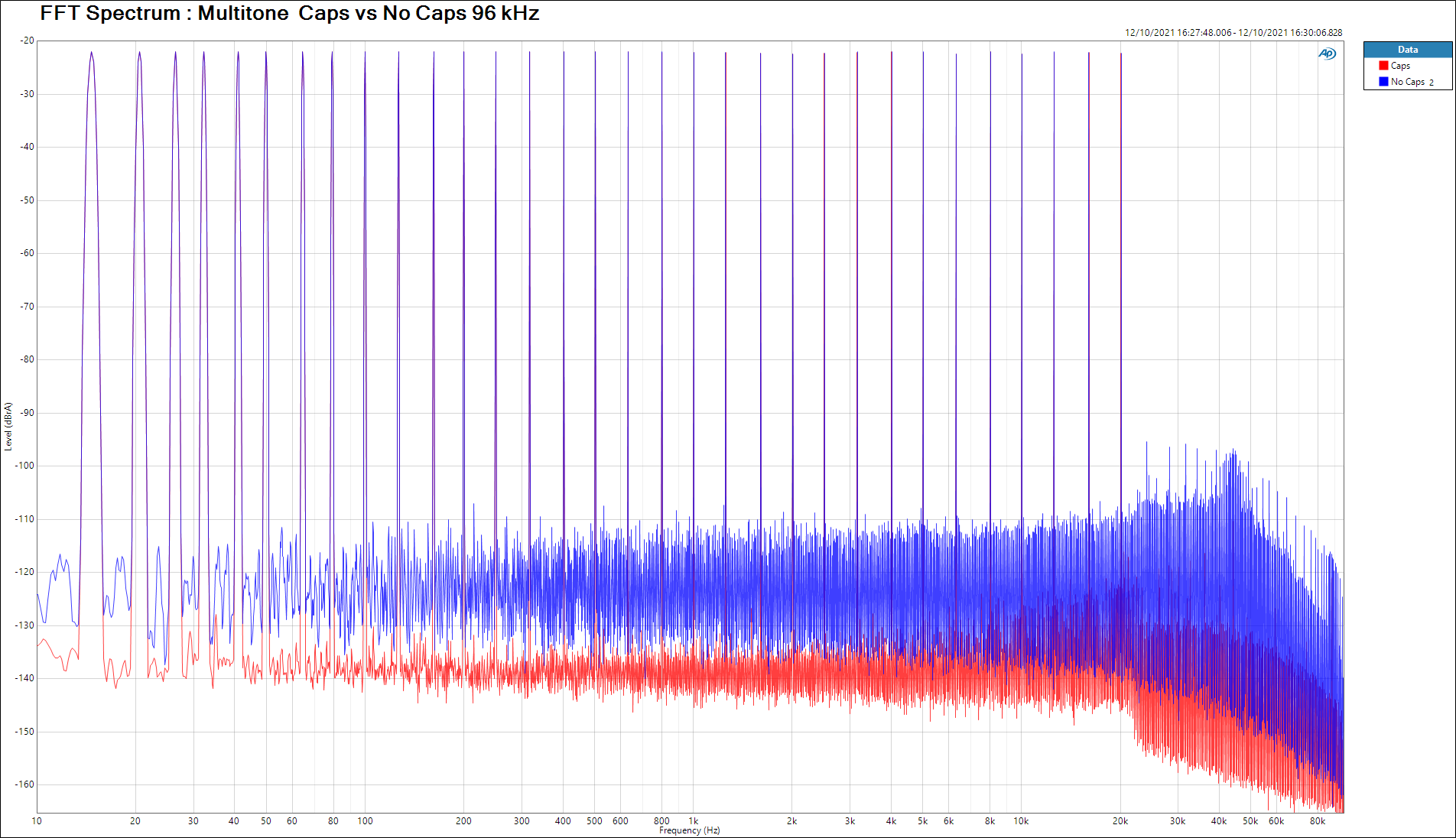 i can not measure or hear differents between the used capacitors 
1 kHz my  CD player ( Blue )  vs  Grundig CD 9009 ( Red )