Reacties
CD104 – "Heb de cd speler nu 3 dagen in huis en hij doet het tot nu toe prima. Volgens mij mogen we er nu vanuit gaan dat jou inspanningen uitstekend werk hebben opgeleverd. "
CDD 882 – "Hoi Bram, Het speelt heerlijk. Alles werkt perfect! "
CD104 voorzien van s/pdif "De speler is weer goed aangekomen hier in Buitenpost. Werkt en klinkt weer fantastisch. Ook de digtale uitgang is een goede uitbreiding. Nogmaals mijn dank!"
CD104 – "Hoi Bram, wat een fijn klinkende speler is dit zeg, ben al even aan het luisteren maar valt mij zeker niet tegen en hij ziet er cosmetisch nog mooi uit hoor. Ben er blij mee. Groetjes fijne dag nog."
CD 100 Demo : "Bram, Klasse speelt als een tierelier. Draait al de hele middag. Grote klasse.Bram, Nogmaals klasse hoe cd 100 is gerepareerd. Zelf gebrande cd's kan ik nu afspelen en ook cd's met meer dan 15 nummers. Top. "
CD 460 – "Gebrande cd erin en gewoon spelen! Dat heeft deze speler nog nooit eerder gedaan. Kortom: top revisie, top resultaat, waarvoor nogmaals dank!!!"
CD 880 -"Het "beestje" staat weer op z'n vertrouwde plek, alles doet weer wat het moet doen en zonder bijgeluiden. Ik ben een blij mens! Bram, hardstikke bedankt!"
CD 104 – "Vandaag de cd speler opgehaald, fantastisch, speelt nu prachtig, erg blij mee, dank je wel Bram. "
Marantz CD80 "De Marantz staat weer prima te spelen. Bedankt!"
Even om te laten weten dat de CD speler vrijwel non stop heeft gedraaid en dat uitstekend heeft gedaan. Nog eens heel hartelijk dank.
Congratulations to Bram for his excellent idea how to make a TDA1541 CD player to work as an external DAC. I was looking for a way to put a digital input to my Acram Alfa CD player, which probably is compatible with your board as it has got a SAA7220 / TDA1541A dac.
De 104 speelt inmiddels weer. En heeft S/Pdif aansluiting.Nog bedankt voor de tip!
CD 104 "Ik ben nu twee dagen heerlijk aan het luisteren en ik moet echt zeggen dat het een fantastische speler is" 
"Received and everything is fine! Thank you very much, very happy with my cd100." 
"I installed your module "cd as dac" and it works great. 🙂 I can now also connect my PC through some usb to spdif or connect a TV for example. (TV never sounded so good)"
Grundig DEM PCB – "Yesterday I installed your DEM reclock module and I was surprised how much improvement it made. I listened to all my cds until 01:00 today in the morning. It really sounds great, so thank you for your work :)"
CD880 – "vandaag de Philips CD 880 in de audiokast geplaatst en vervolgens mijn favoriete cd's beluisterd. De speler klinkt echt prachtig! Ik ben er zo blij mee! Ik wil je nogmaals danken voor jouw vakwerk. "
CDD882 – This is just to let you know that my CDD 882 player is working perfectly, as expected.
Musical Fidelity -Digilog – "Bram, hij is er nogal op vooruit gegaan zeg. Heel fijn dat hij dood stil is wanneer er geen lock is. En ik geloof dat ik wel kan wennen aan die Wolfson S/PDIF receiver. Het is een andere DAC geworden, maar wel een hele goeie. Ik denk in elk geval een stuk beter dan met die Sony chip. Ik ben er blij mee. Bedankt Bram."
CD 100 -"Hij staat weer goed werkend op zijn plaats, met dank aan Bram"
CD 100 – Vanmiddag de speler weer ontvangen en de hele avond genoten van de muziek van de speler op mijn buizenversterker. Heerlijk het geluid van die eerste CD speler Bedankt ! "
NOS Switch – "Ik wilde je nog even laten weten dat het echt bizar goed klinkt met jouw printjes. Die NOS is fantastisch. Het klinkt echt zo "echt" allemaal nu. Alsof er een gordijn weg is voor de speakers."
CD 104 – Hoorbaar beter en functioneert weer als vanouds. Bedankt en fijne dagen !
CD 104 – Dank voor de revisie. De speler staat vrolijk te draaien en heeft inmiddels de Cambridge vervangen.
Philips CD 960 aangesloten en gisteravond heerlijk naar mijn favoriete cd's geluisterd. De speler staat tevreden te spinnen en klinkt prachtig. Daar ga ik de komende jaren een hoop plezier aan beleven! Nogmaals Dank
CD as a DAC – Hooray! Victory! Thank you so much for your support. Thanks again, everything works.
Mijn DAC klinkt prachtig met je DEM mod. Wat een fijn ding zeg. Bedankt!
De CD 100 weer in gebruik genomen; doet het prima.
"CD player as a DAC"  Bedankt. Ik heb alles geïnstalleerd, nieuwe klokje, cd naar dac, nos module.snelle verzending en mooi product.
"CD player as a DAC" – Yesterday I mounted the boards, they work great!
CD 10 – Nogmaals dank voor je snelle service en werkzaamheden en ben er erg blij mee. Ik kan weer zonder frustraties cd's opzetten. 
CD85 – Listening today already sounding better.  Will leave a few more days before I switch it out with the Densen on the main system. Lights look much better, nice upgrade, feeling blessed to have it back working, thanks again.
"I just wanted to thank you for all the incredible info on Phillips units that you have made available through the years (your site). It has certainly made for very interesting reading + lots of valuable insight into the incredible journey that made CD possible. 80's and 90's …. What an incredible era it was! Keep up the good work! best regards: Alex"
"Hi Bram! , I've received the PCB for the STK6922. , Simply OUTSTANDING. It work at the first try. 
Thank you so much 😀 ! , Do you have paypal or something? I want to offer you a coffee!
You saved my CDP-101 and is soooo stable with cd reading!" Damiano , Italy
CD Player as a DAC : CDA880 😀, Easy to fit, and work as a charm. Thanks Bram
CD100 : The player arrived today and is already playing again. I almost missed its electronic smell,It was a pleasure to communicate and deal with you and I am grateful that you treated it so nicely. I sincerely want to thank you for your work!
Linn Imeki : Nog even om je te bedanken. Hij loopt als een zonnetje en we draaien er lusitig op los.
CD100 : Bram, speler doet het perfect. Ben d'r erg blij mee.
Erres 1104 + NOS-Mod –  "Hij speelt perfect!!!  Eigenaardig toch wel; ik vind hem beter klinken dan mijn Sony CDP XA30SE met Burson opamps."
Twee Philips CD304's bij Bram gebracht voor een levensduurverlenging. Het was de trip vanuit het Limburgse meer dan waard! Ze spelen weer als "nieuw", het tweede leven kan beginnen. Nummer drie staat op de wachtlijst, tot ziens en bedankt Bram!
De CD880 speelt perfect. Ik vind het lastig om te zeggen of de speler nu echt beter is gaan klinken, het geluidsbeeld lijkt wel 'vaster' maar toch 'muzikaler'.
Marantz CD94 Mk2 : Bram, weer perfect werk geleverd, wederom bedankt.
Marantz CD80 : Dag Bram, CD speler werkt weer fantastisch. Bedankt! Groet, Bas
CD100 : Metalen aandrukker verwijderd en nu muisstil. Wauw, wat een fantastisch resultaat. Thnx voor je tip! Bob
Mijn beide CD880 bij Bram opgehaald. Blij dat mijn huiskamerset weer compleet is en nog blijer dat ie het weer goed doet! Thnx Bram.
CD303 – just to let you know that with your help, I bought the new processor of Jeroen and it worked ! It's really great.
CD880 reparatie -Bedankt Bram, De speler is weer als nieuw en klinkt net zo goed als mijn CD 94 MK 2, ik hoor geen verschil, en klinkt duidelijk beter dan mijn CD 85. Perfect werk geleverd.
CD880 – Thanks again to Bram ,for another excellent job repairing my cd880 (IR receiver now works), adding LEDs and giving it the full 'once over'.
WM8804 & DF1704 – Ik hoor dat alles "schoner" klinkt. Meer diepte in het stereobeeld en afzonderlijke instrumenten zijn makkelijker te volgen.
Marantz CD63 B  "Zeer mooi en gedetailleerd geluid. Voor luisteren naar CD's beter dan via Oppo transport en DAC (die ik gebruik voor streaming via USB). Ik ben zeer tevreden."
Marantz CD 85 – "Conclusie: De speler is perfect in orde. Nogmaals bedankt en tot een volgende keer." 
"Je hebt destijds mijn cd73 onder handen genomen, hij speelt nog steeds de sterren van de hemel.
Ook een cd 104 heb je weer helemaal in orde gemaakt, draait ook nog steeds ijverig zijn rondjes naar behoren"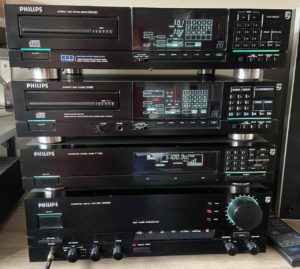 882 received…. perfect, see pic.
Even the LED colour is spot on match!
Thanks for your help.
Vandaag de Mission DAD7000 in m'n kast geplaatst , Ben er blij mee. 🙂 De remote van de CD304 werkt met de Mission.Ik ga toch voor de 14-bitter op dit moment. Misschien niet de meest geraffineerde DAC, maar wel heel muzikaal.
De CD94 staat op zijn plek, en heb er vanochtend maar eens naar geluisterd. Hij klinkt zeer goed voor zo'n oude dame, maar ik ben er zeer tevreden mee!
CD100 – Ziet er mooi uit en speelt perfect! Wederom bedankt!
Bought the  recommended remote control and manage to exit to normal play by pressing the  open/close button. Thank you very much for providing the information and advice. ( Trade Mode problem CD850 mk1 )
Marantz CD94 Mk2  – "Bram Ik Wil je nogmaals bedanken voor het in orde maken van de Marantz.
Hij speelt weer als een zonnetje!"
S/PDIF Optical jack CD 960 – Marantz CD 94 – hartelijk dank hiervoor, Bram! 
"Hi Bram, Just thought I'd drop you an email to say thankyou again. Using the diagrams and links I was able to determine that my new circuit wasn't receiving a 12v supply to pin 1 , this was due to my poor soldering , the pin wasn't far enough in to get a good contact , not long after (using a christmas cd , not got many left now) I have a fully working Sony CDP 101 again.You and your circuit boards and information have been brilliant"
Reperatie & revisie CD 94 : De Marantz speelt super en klinkt prachtig! Dank je!
Reparatie CD951  : Ik heb hem vanochtend ontvangen en hij speelt weer prima, Thanks,
Kort bericht na een paar weken in gebruik: ben er super blij mee.  ( CD303 )
Geniet met volle tuigen van mijn oude CD's en heb al weer wat nieuwe aangeschaft.
De CD-73 en de  Philips-104 spelen natuurlijk allebei naar volle tevredenheid, man wat ben ik blij<
met de Marantz cd-73 revisie, de lade/loopwerk komt zo mooi rustig naar buiten en sluit zo mooi, geen lopende ledjes en klinkt super.Top!
CD303 reparatie – Hij is aangekomen en doet het perfect, nogmaals bedankt!
De CD104 is in goede staat aangekomen en klinkt fantastisch!
Bedankt Bram, Ik vind hem te gek. Klinkt hartstikke fijn. Groeten Jeroen – CD104
Hoi Bram, ik ben goed te spreken over de cd-speler echt een wereldgeluid! – CD303
Wat een apparaat! nu weet ik wat 'gebouwd als een tank' betekent
niet te geloven , en hij lijkt wel nieuw!  ook bedankt voor de perfecte verpakking
Dank je voor de goede verzending  , De speler  CDD882 ziet er nog prachtig uit!  , Hans
Ha Bram! Hij klinkt echt aanzienlijk beter! Ik vond m soms wat "lauwig" klinken maar dat is nu stukken beter! Meer detail en meer open geluid"
Hoi Bram, even een bericht. Speelt feilloos en erg van de speler aan t genieten. Top werk👌
Beste Bram. Hartelijk dank voor de reparatie. Hij speelt echt heel goed en veel zuiverder. Ik ben helemaal blij.
Bedankt, ik zie al hoe mooi ie is de CD 204 top: Zelf groene cijfertjes zijn feller top:
no wear hele nette speler 9.8 out of 10
Wilde dit zeggen : zeer zeer goed
De 104 voelt zich thuis in mijn set en laat regelmatig van zich horen.
Hallo Bram, hij is gekoppeld met het hart van de set. Het moet gezegd worden,
hij klinkt erg overtuigend. Mooi helder, zeer detailrijk met veel lucht rondom het geheel.
Maar ook heel warm en het lijkt inderdaad zo te zijn dat de muziek meer naar voren komt.
Dit had ik op de fora vernomen. Resumé, Top, We zijn er erg happy mee.
Laat je tzt meer bevindingen horen.
Goedenacht Bram, de CD 104 is goed aangekomen waarvoor dank.
Hij speelt weer als vanouds, zonder fratsen.
Fijn weekend alvast.
De 104 staat keurig te spelen. Klinkt prima.
Even goed als mn oude speler, maar ik weet nu in ieder geval dat ik voorlopig geen storing krijg. ;-0
Nogmaals dank. Leuke ontmoeting. Leuk dat ik ook eea van je mocht bekijken/beluisteren.
De CD 100 speelt prima, k weet zeker dat je niet veel vrije tijd meer gaat hebben
van mij krijg je dan meteen een goede beoordeling .