Dead CD 202
A really dead CD 202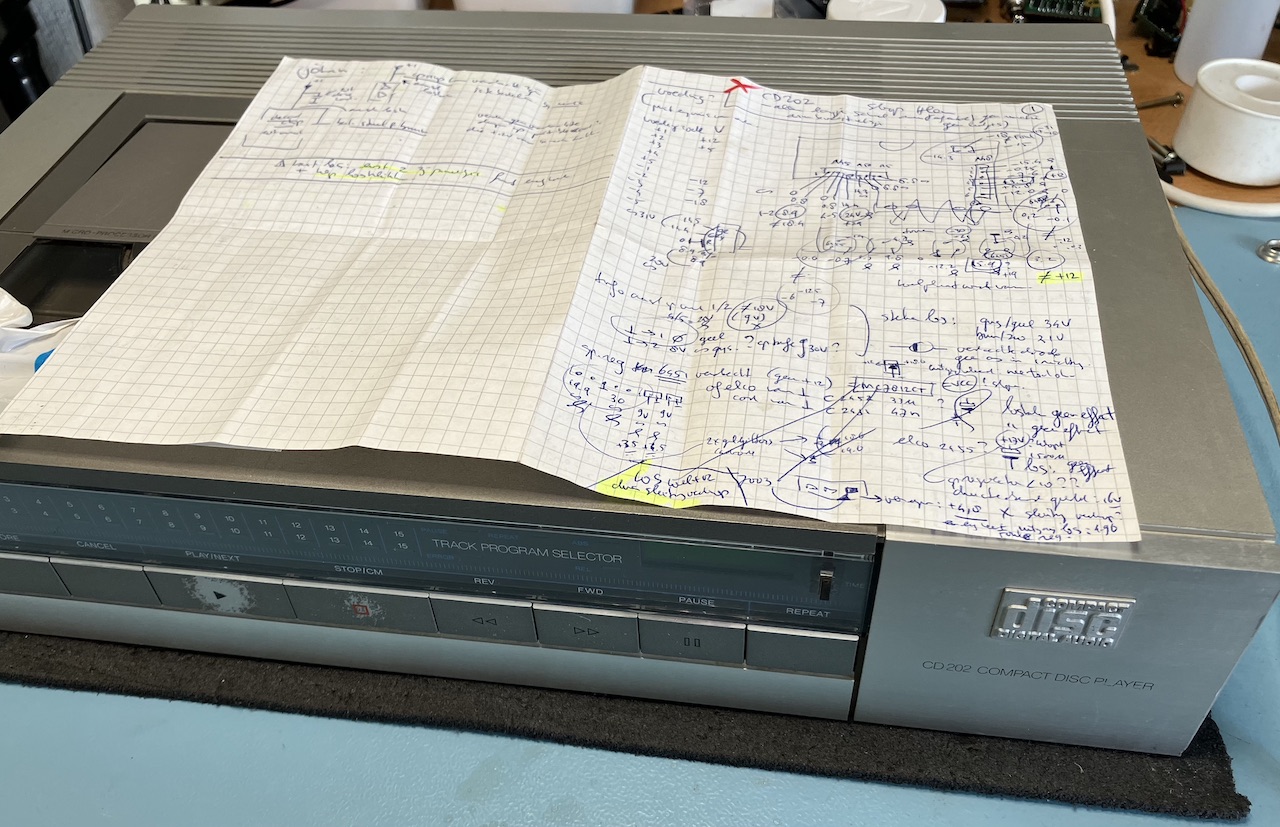 After checking the power supply and internal wiring , nothing is happening , i check the clock signal of the processors , nothing there 🙁
the MAB8440p D011 is faulty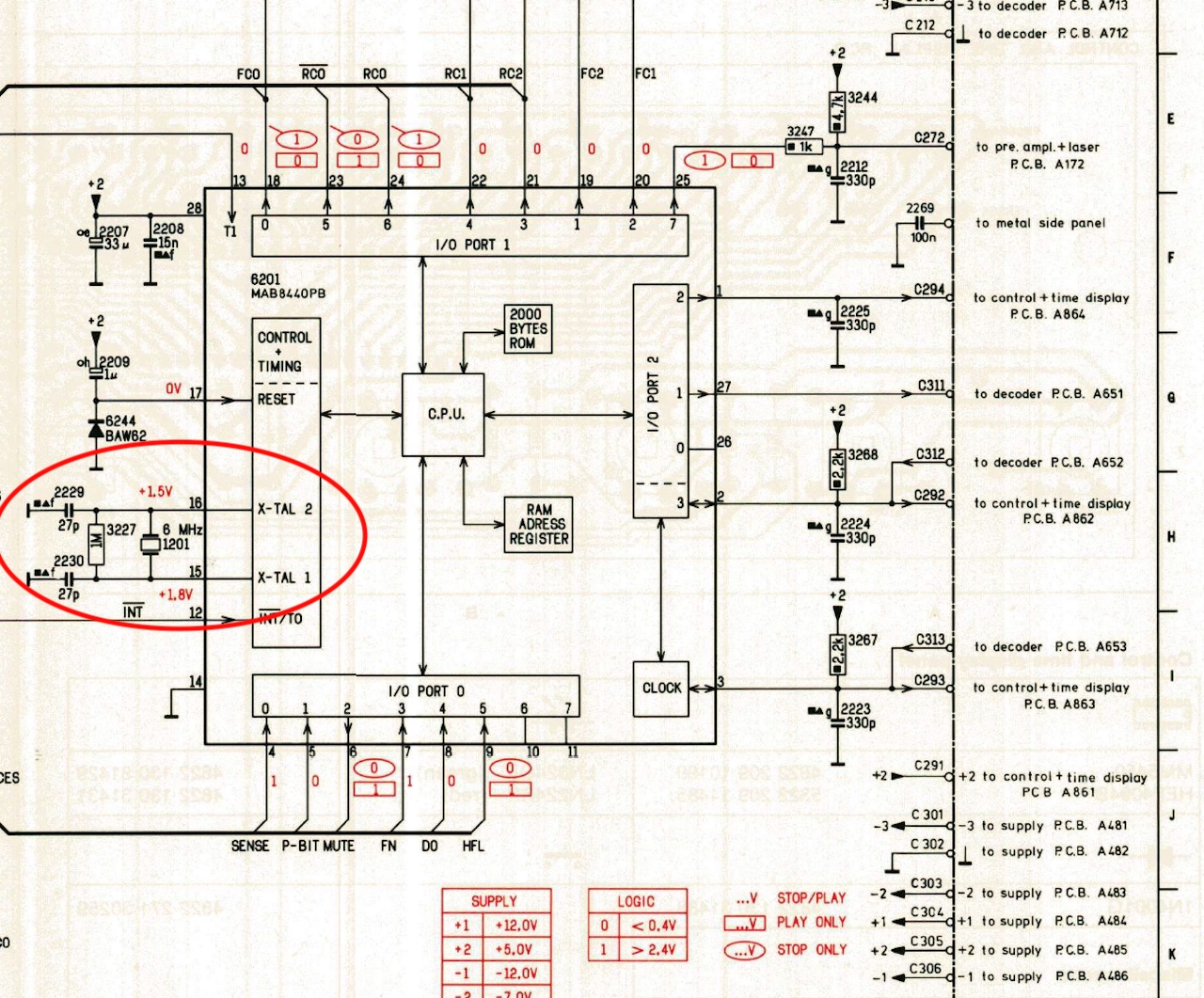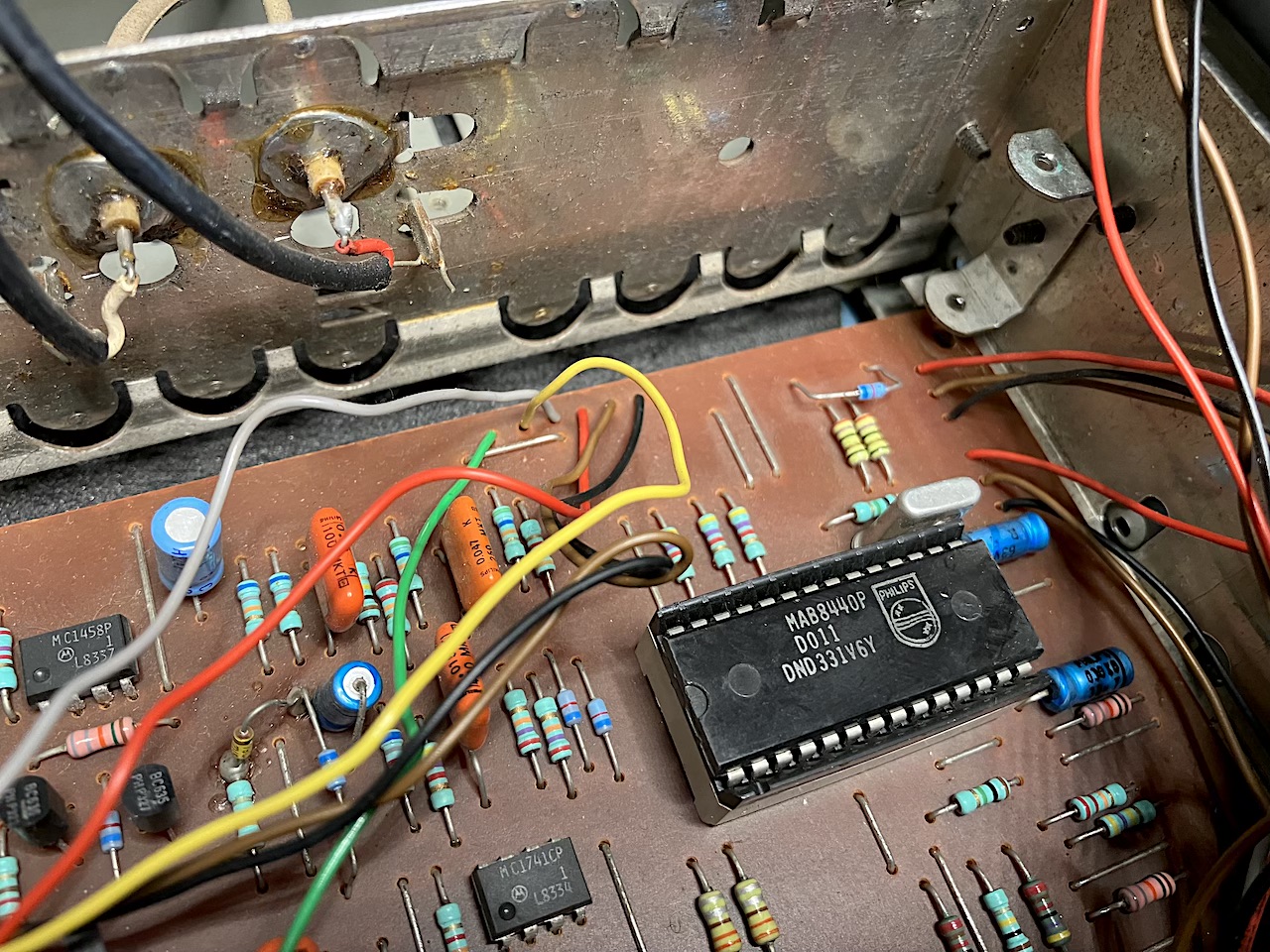 After replacing the D011 processor ,There reedrelais where making some weird noises…the processor restart in a loop.I checked the 5 volt and there is a ripple of 1 volt !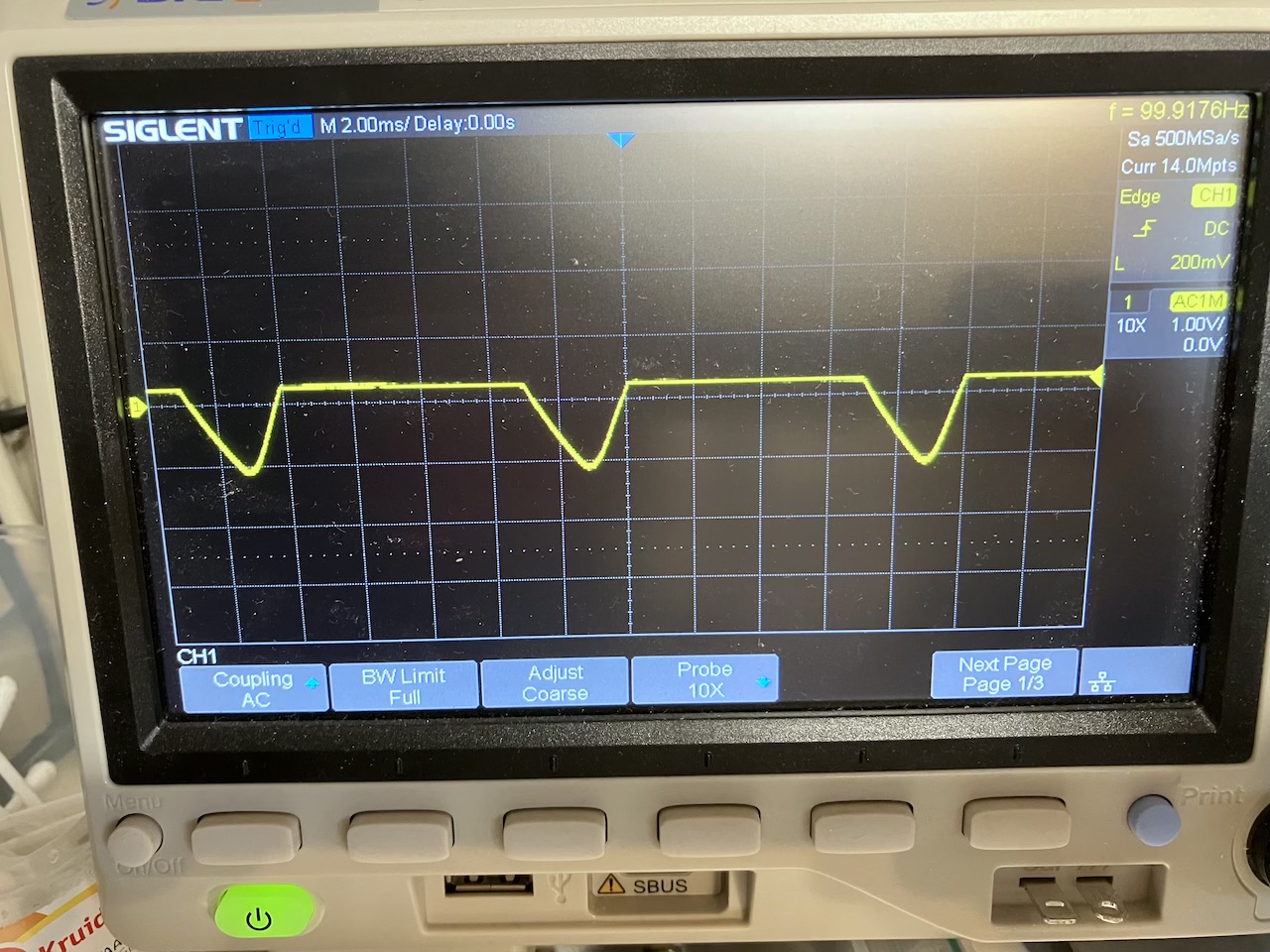 Found a broken Diode..?!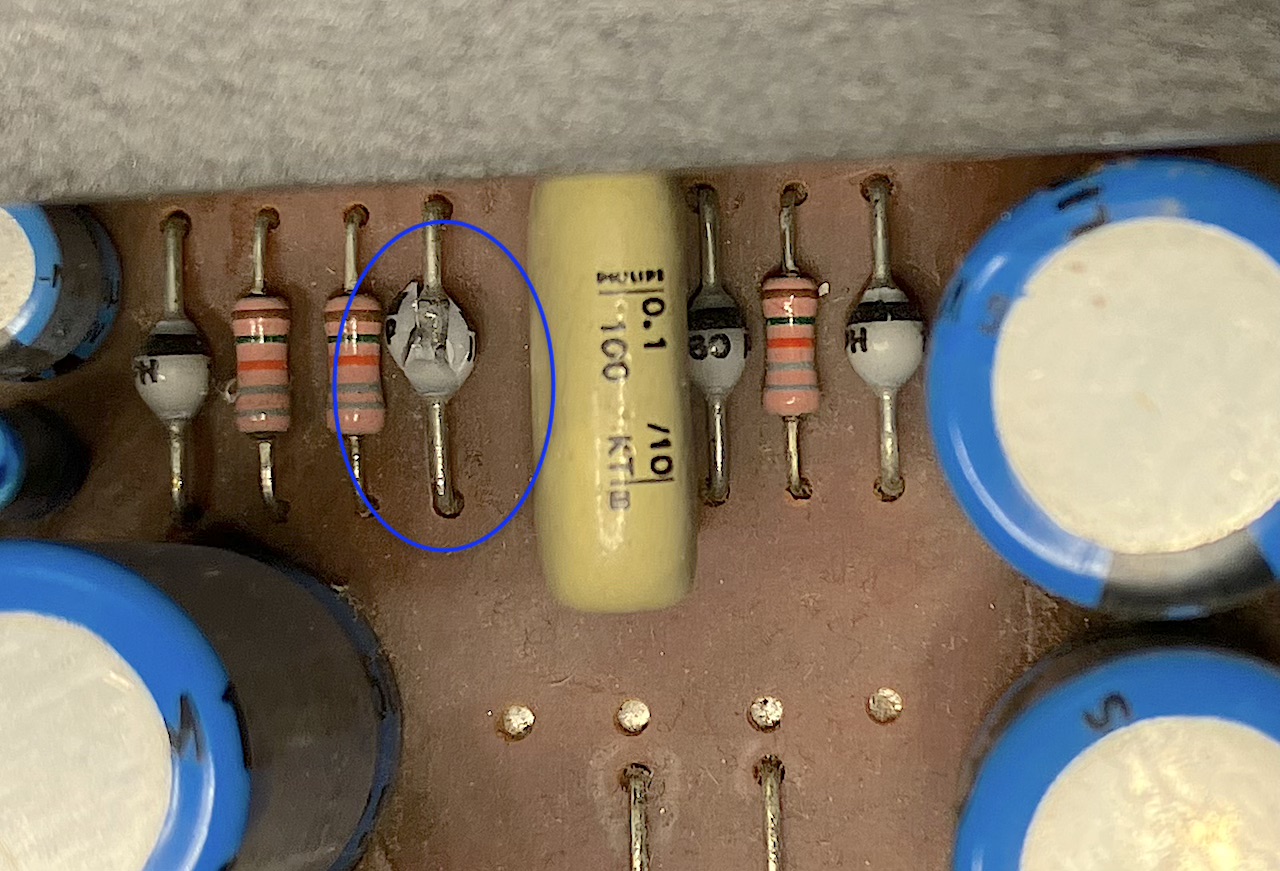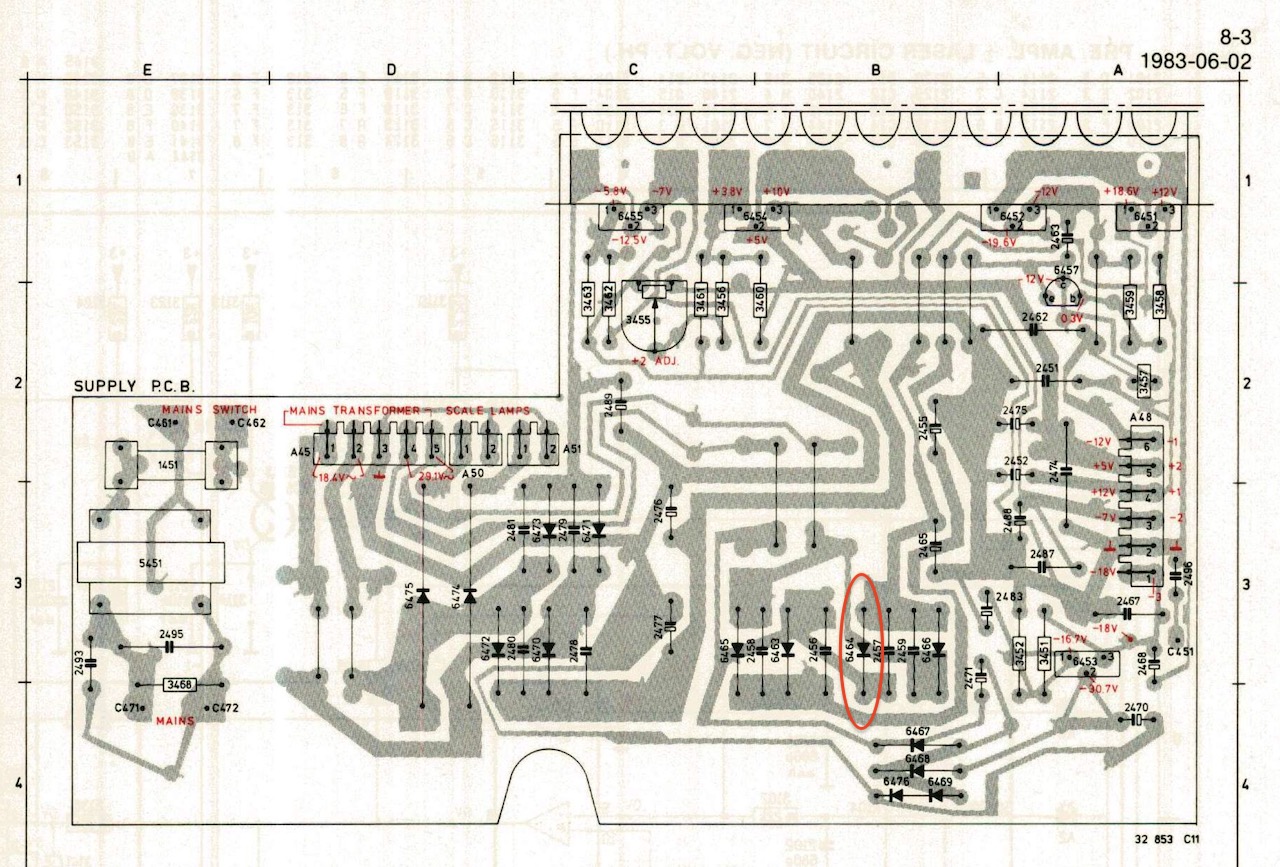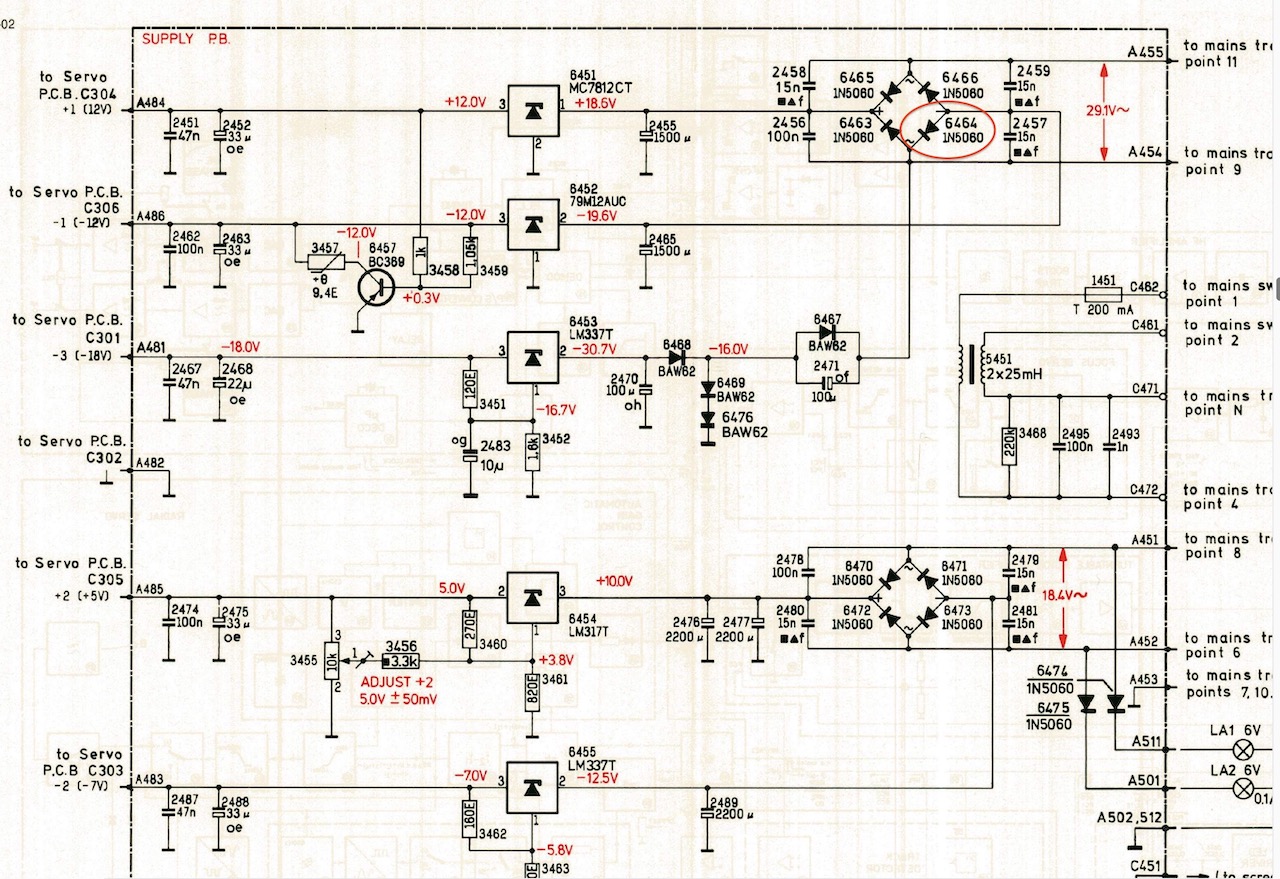 And some bad caps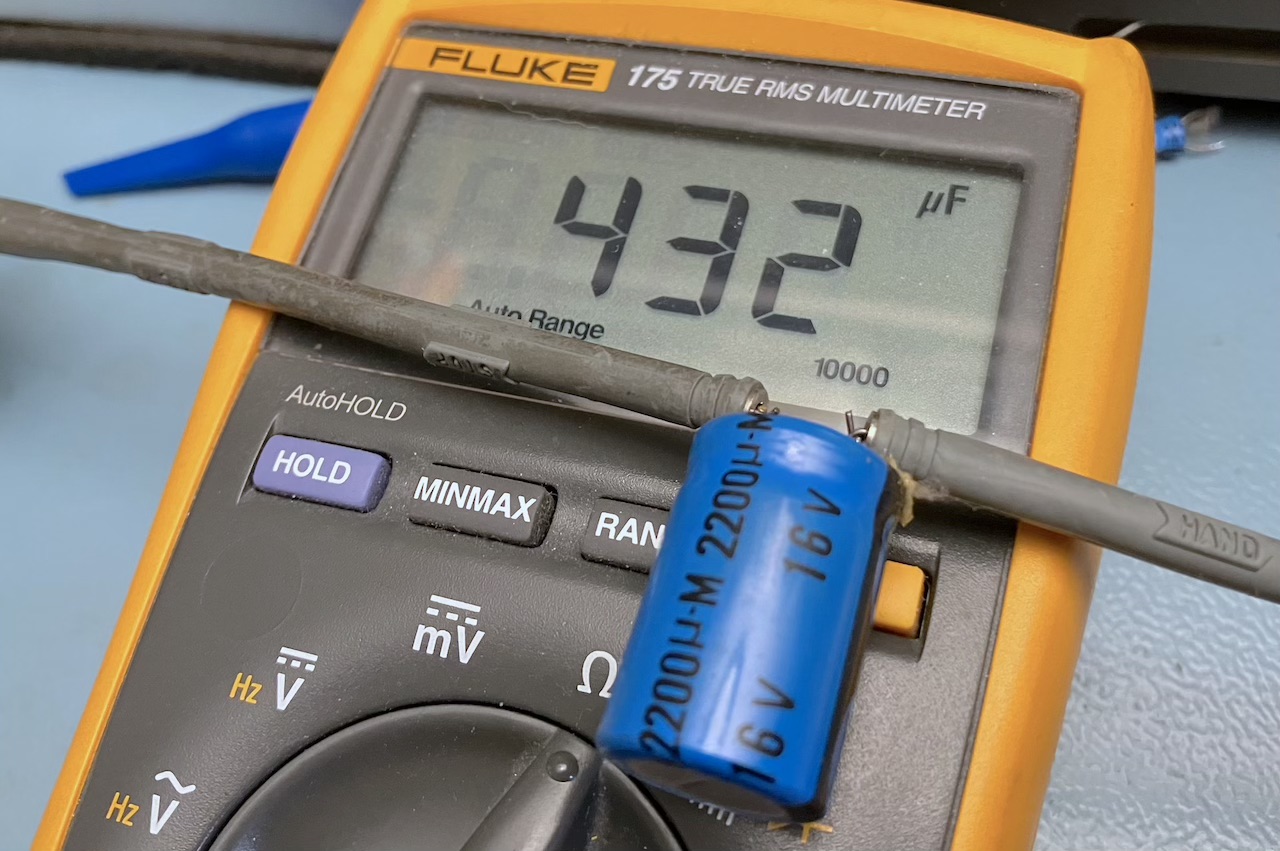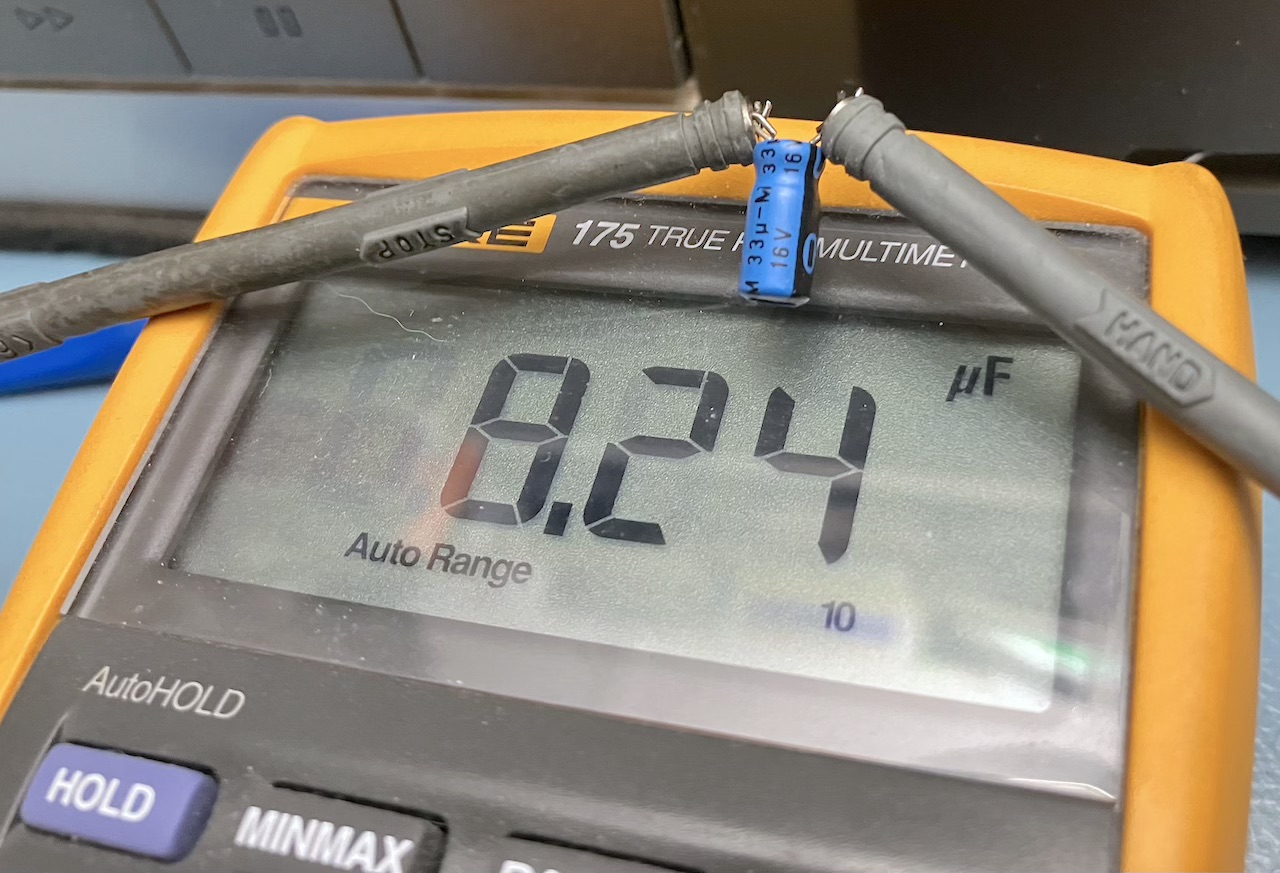 The SAA7011 (M4290A) is also broken,  it makes a short in +12 volt line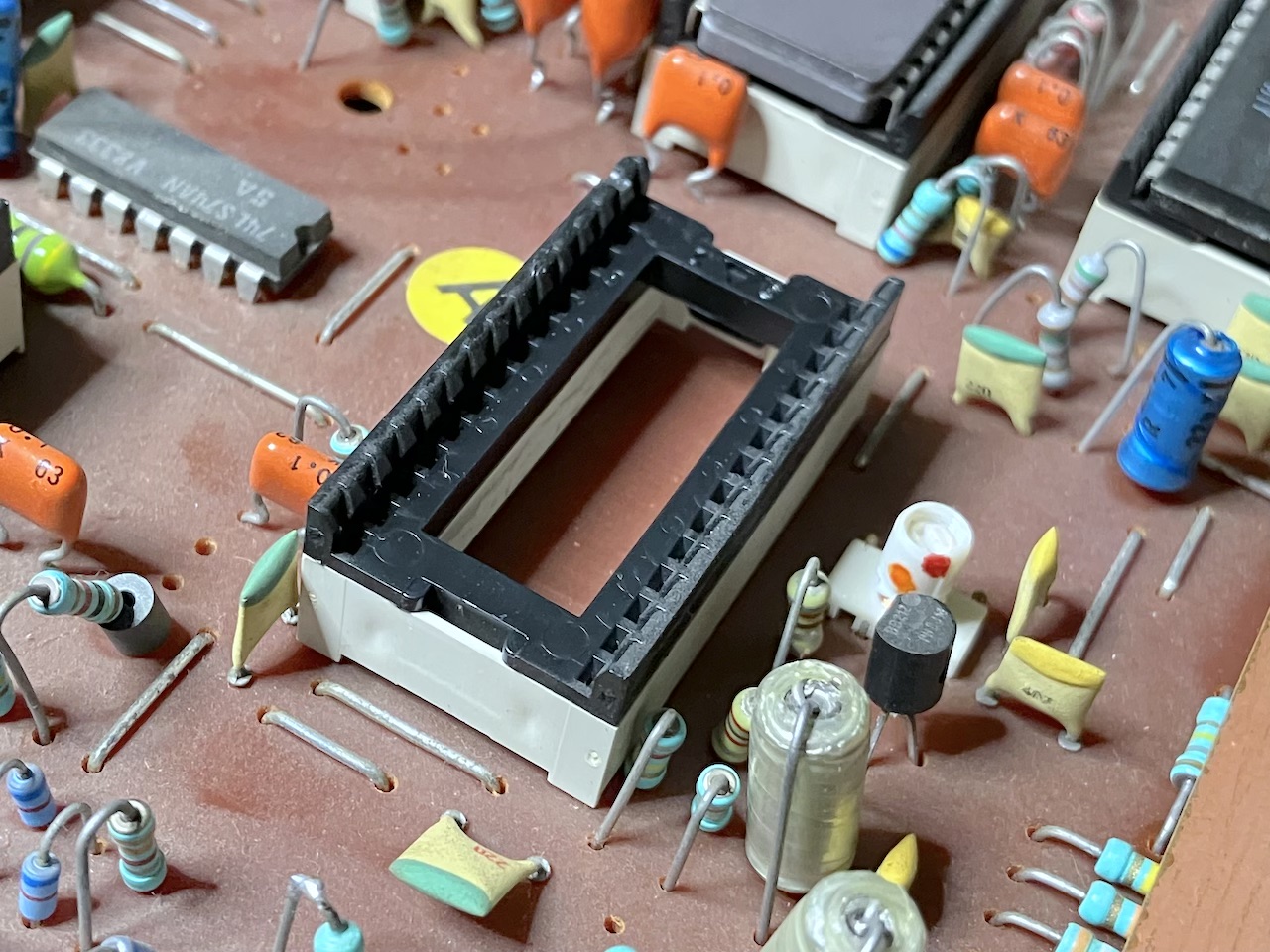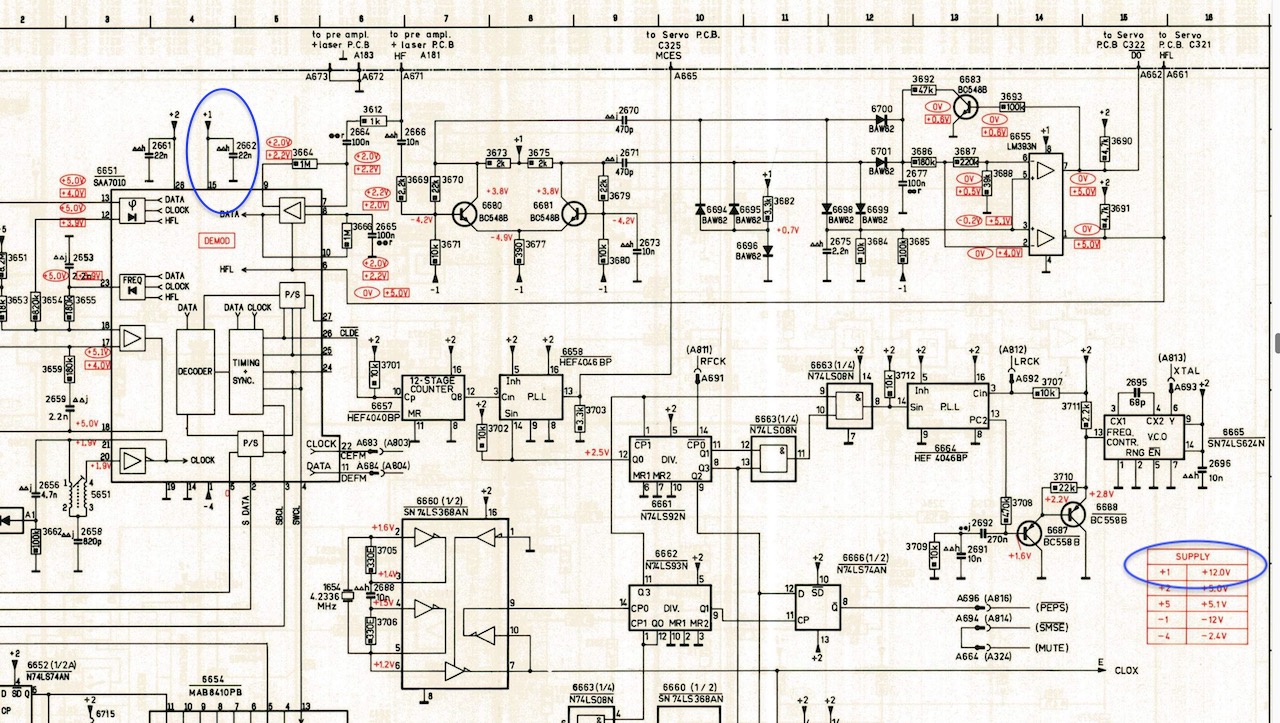 After repairing the 5 volt the player comes alive

It starts the motor but it will not read the Table Of Content (TOC)  and stop the motor the – movie CD202_start_working
MCES signal on pin 26 but missing on pin 13 PLL 4046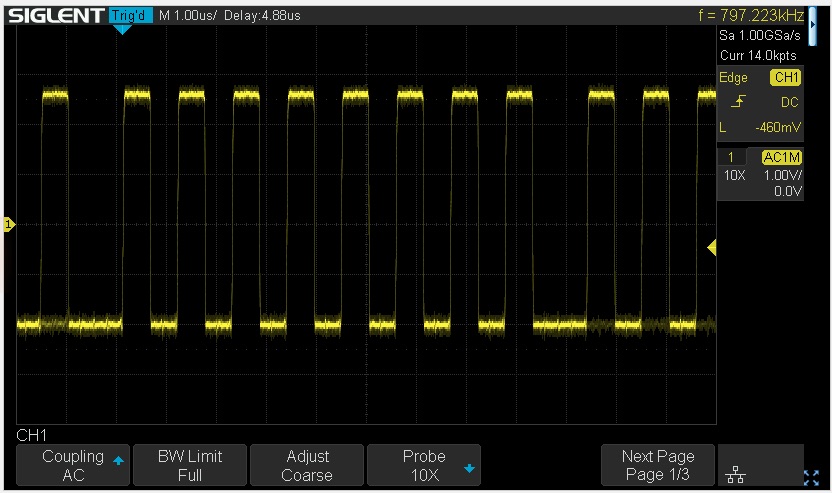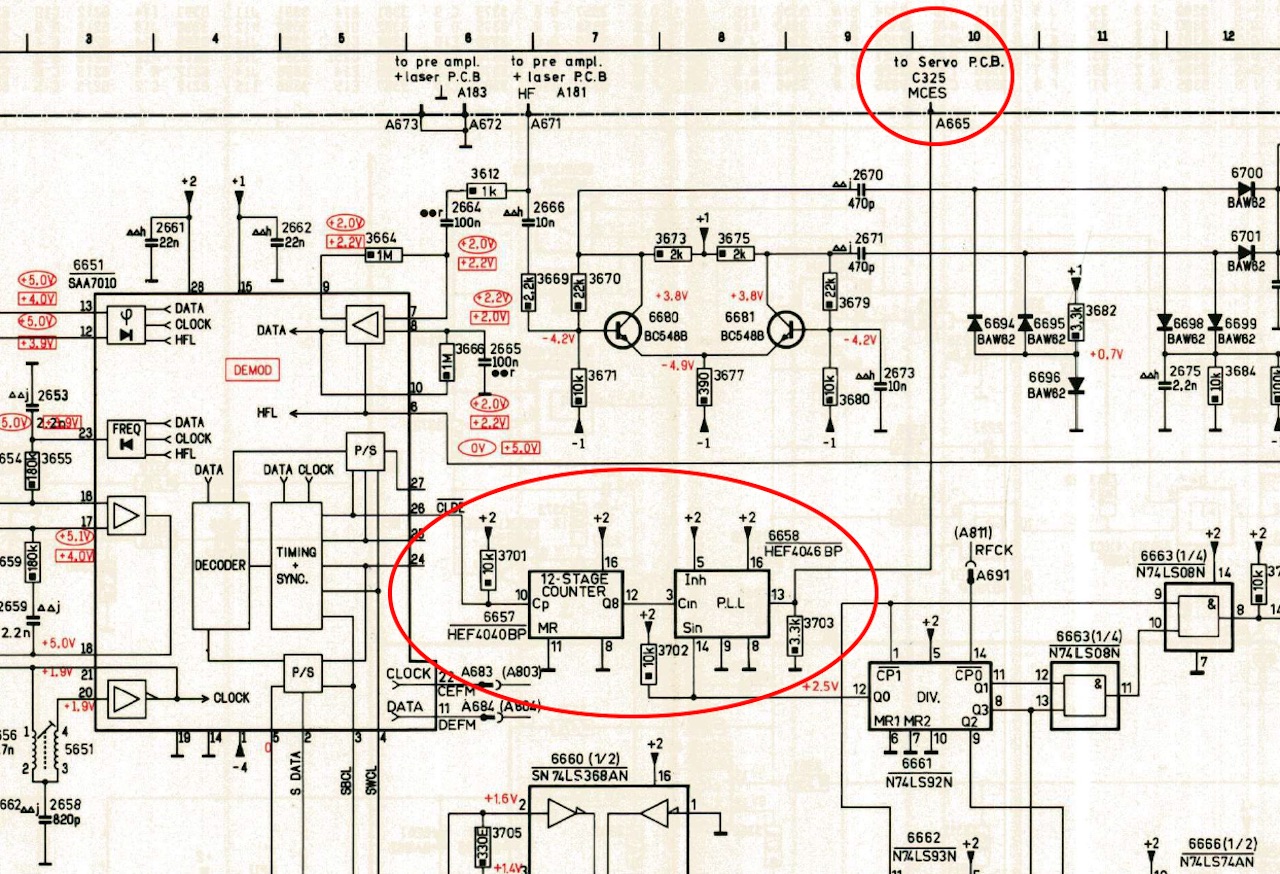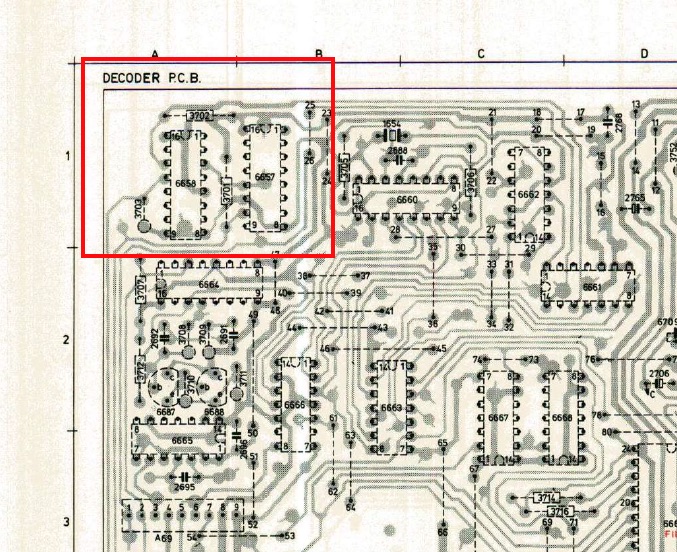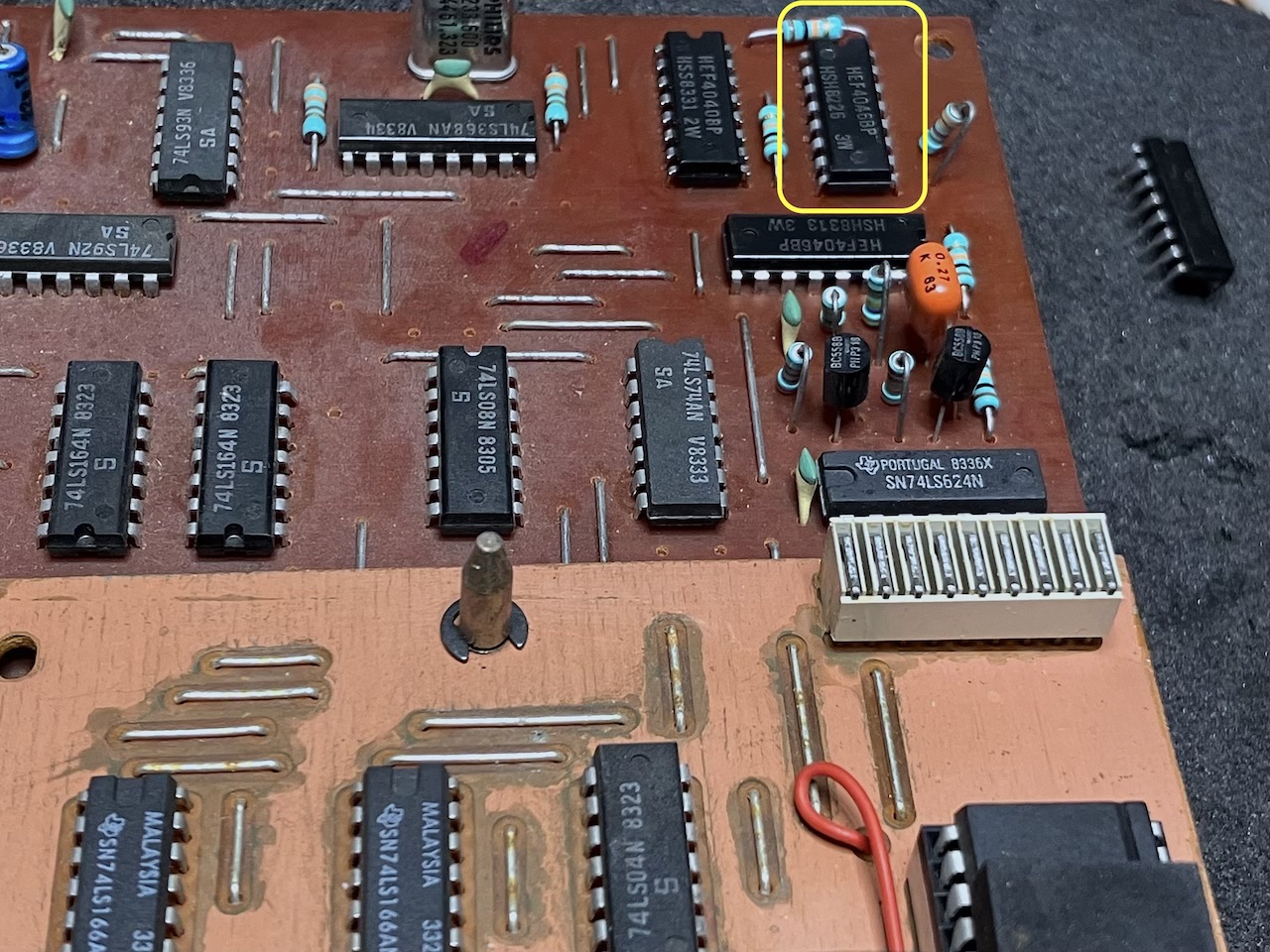 After replacement of the CD4046 PLL ic there is a MCES signal that controls the spindle motor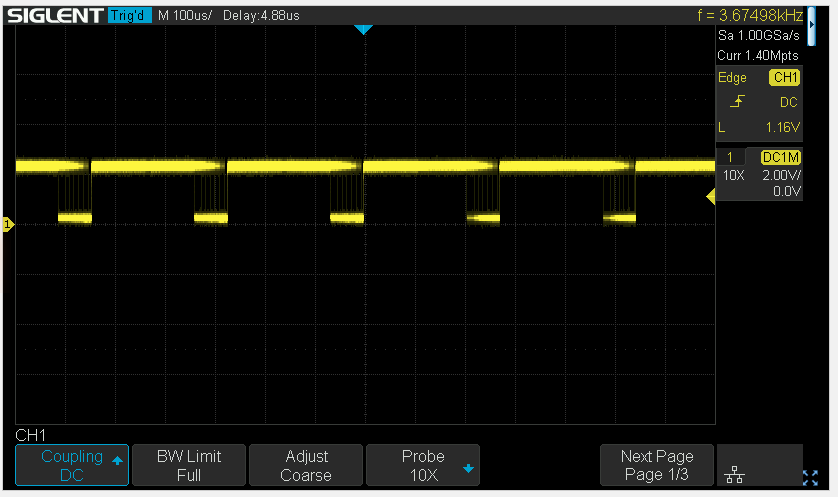 Now it is reading the Table Of Content  🙂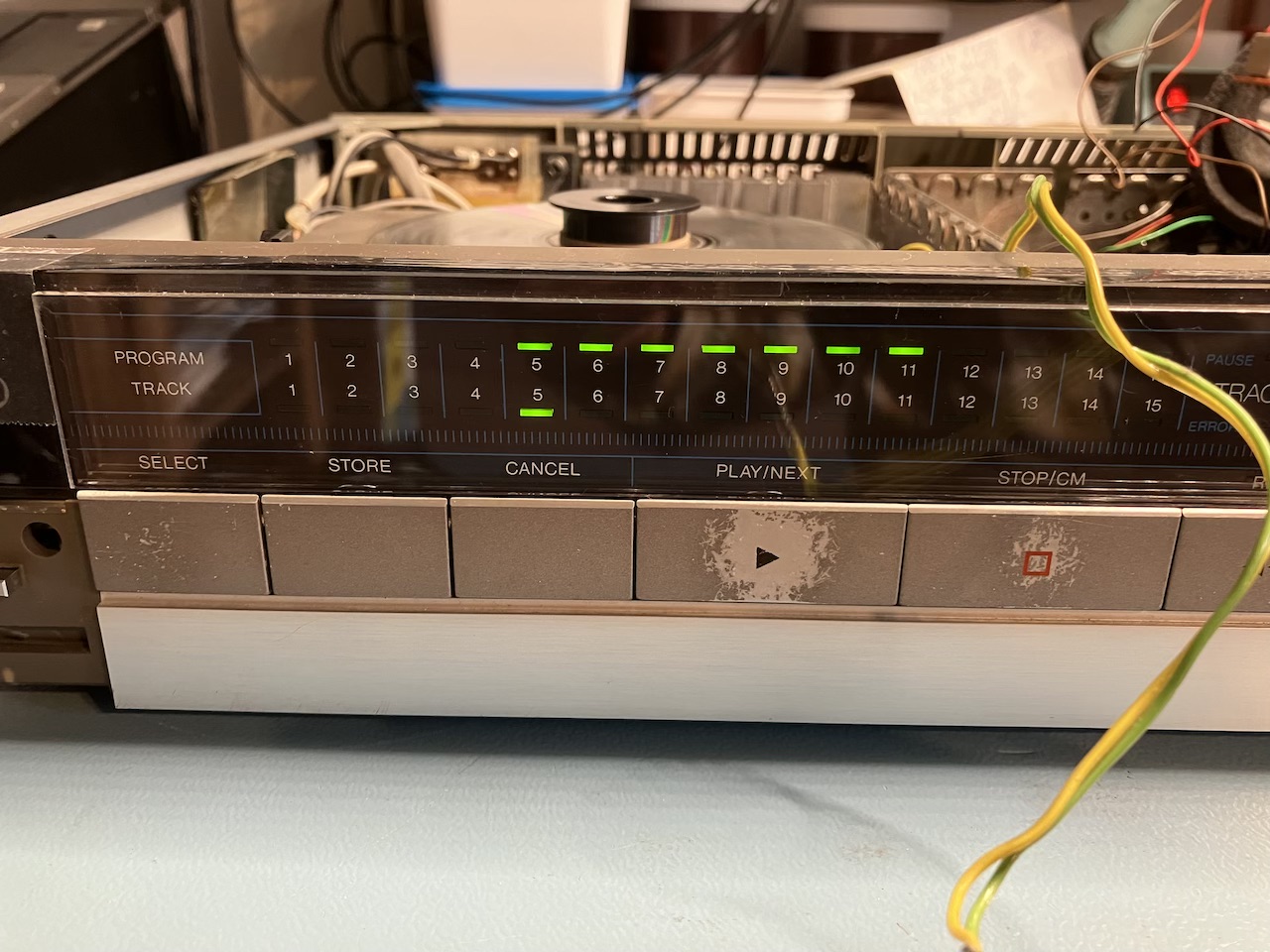 Nice stable eye-pattern , must clean the lens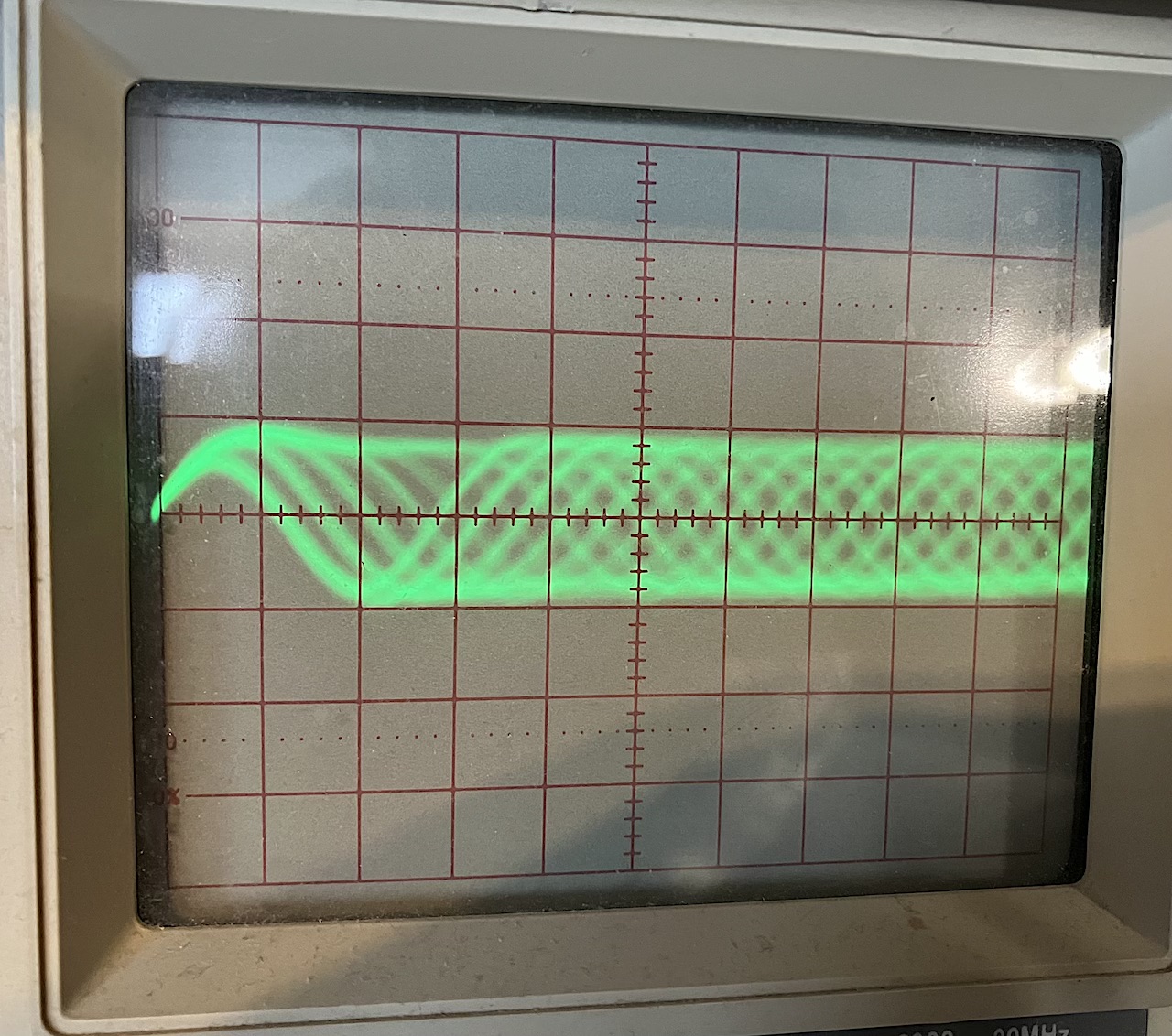 Still no Audio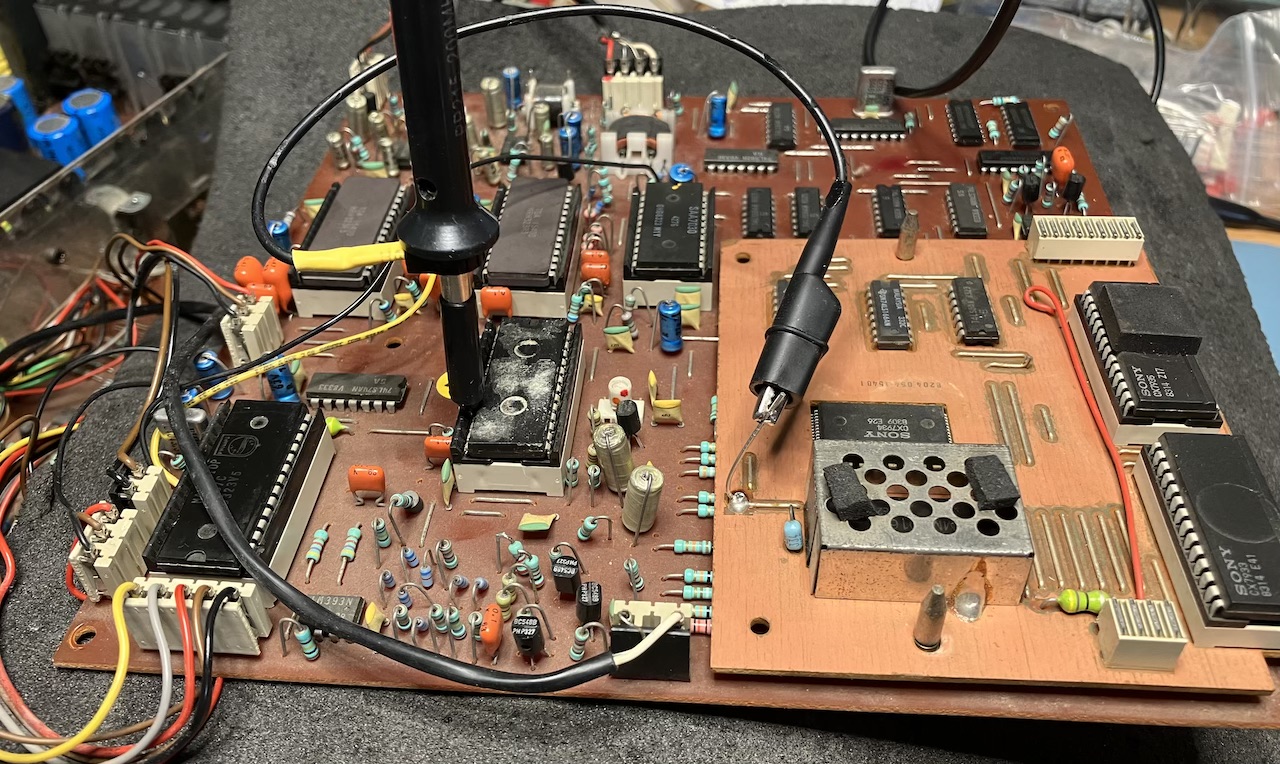 Missing a DEFM on pin 28 off the CX7933 demodulator , it is doing the audio decoding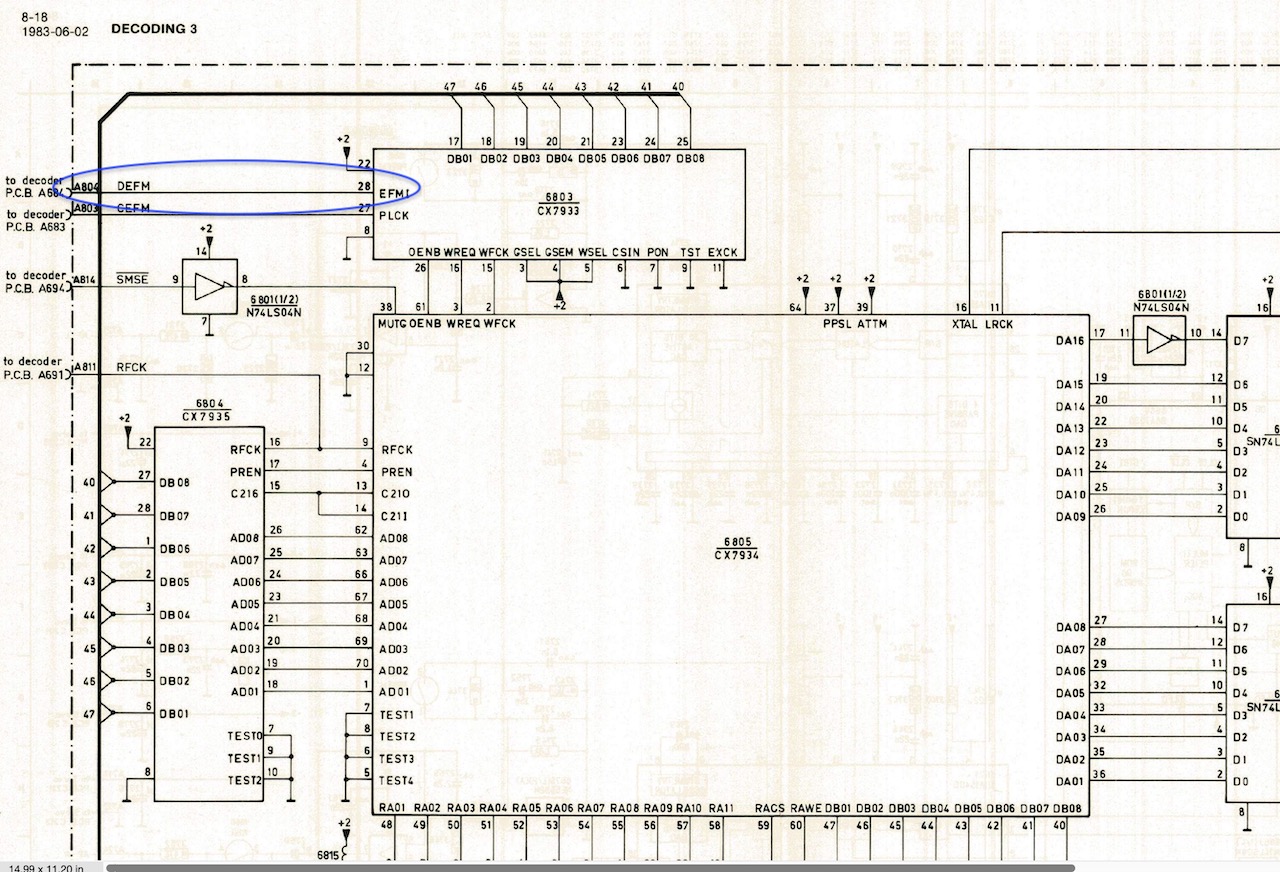 Also missing on the SAA7010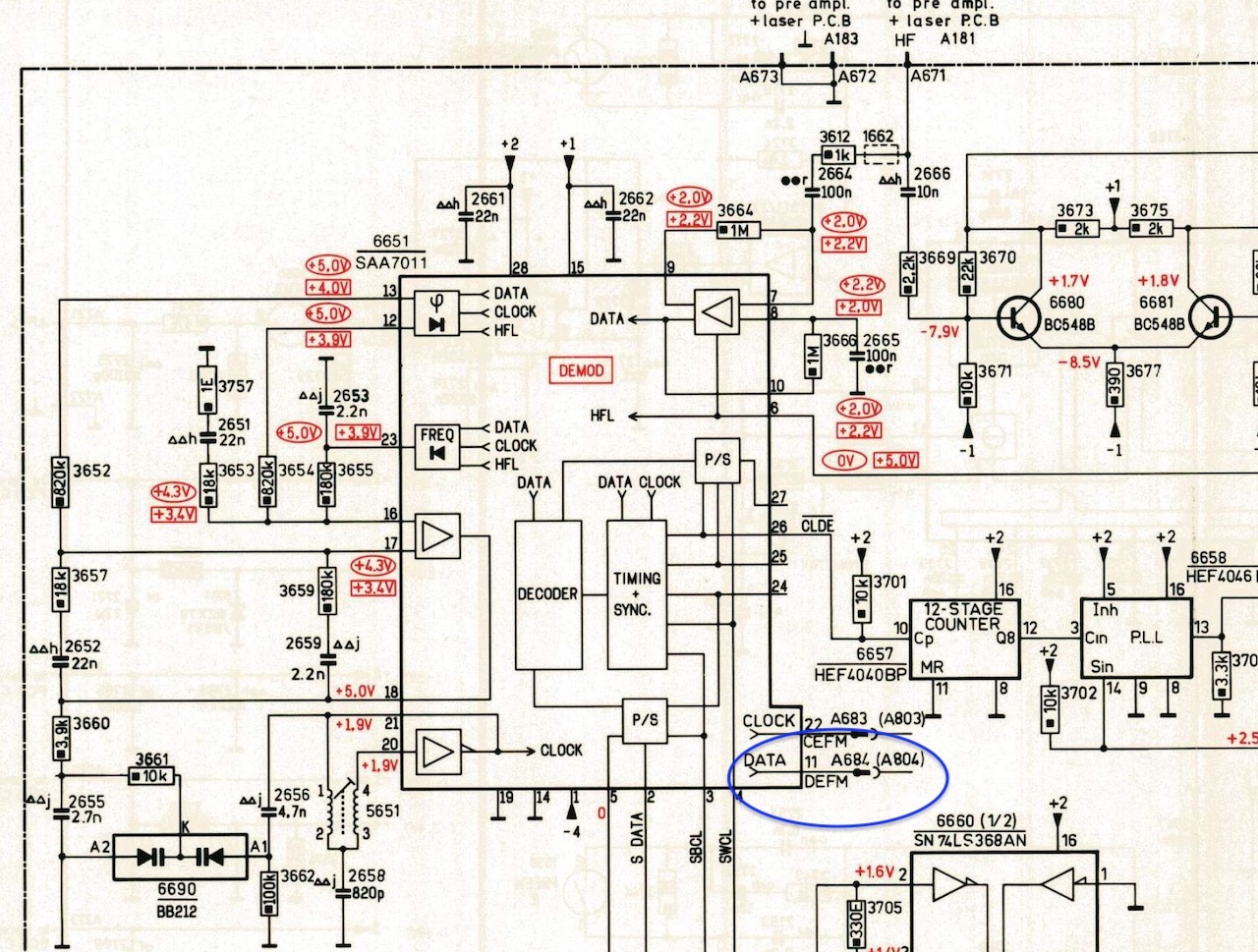 Oeps my mistake , i replaced the M4290A (SAA7011) by a SAA7010 (M4293)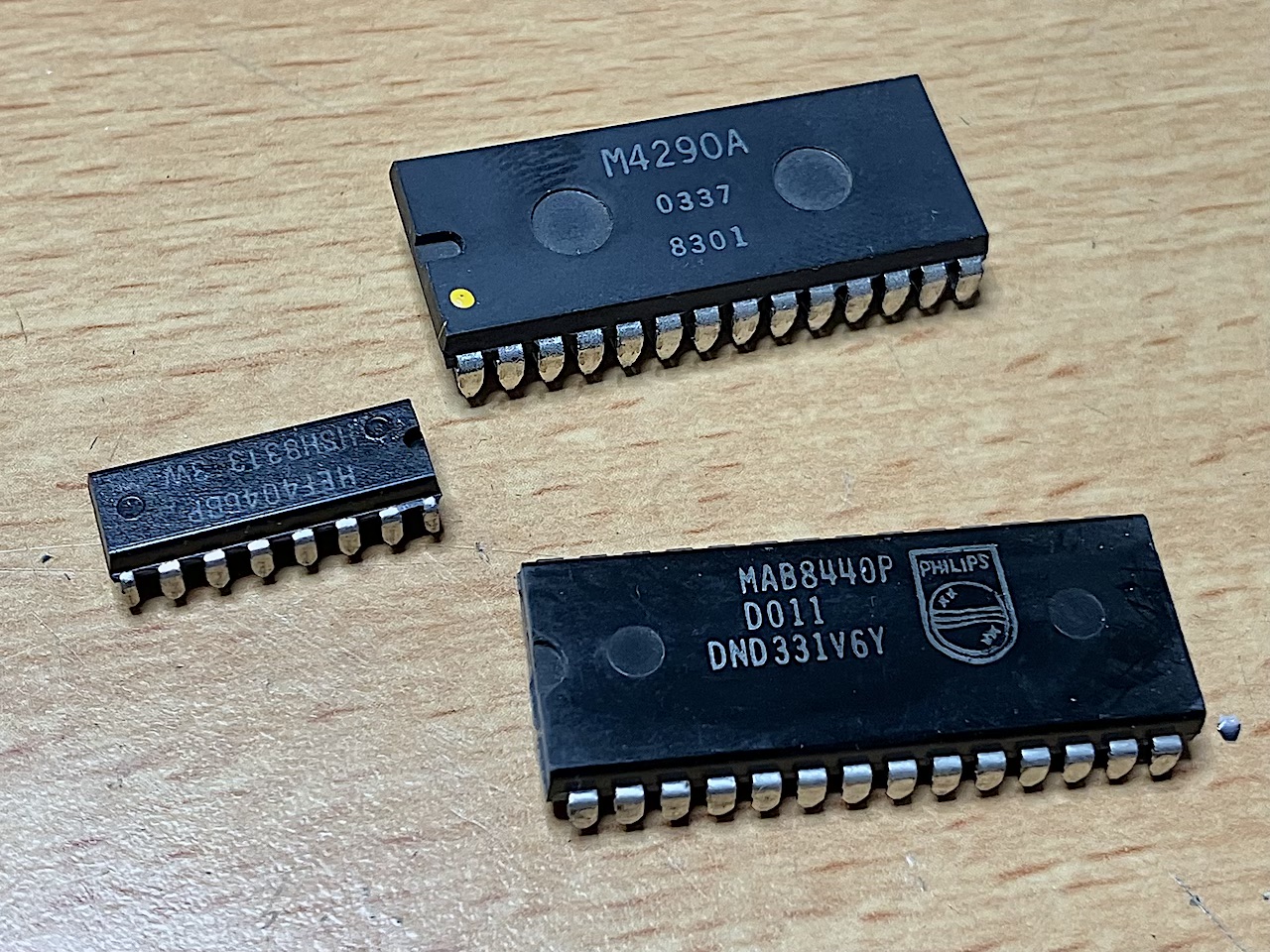 There is  now signal at pin 28 of the CX7933 from  Pin 11 of the SAA7011 (M4290A) ,
Digital  representation of the E.F.M. signal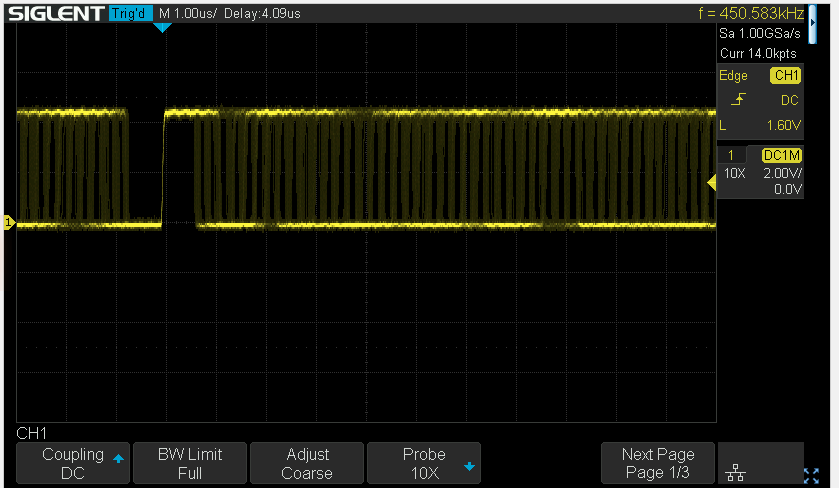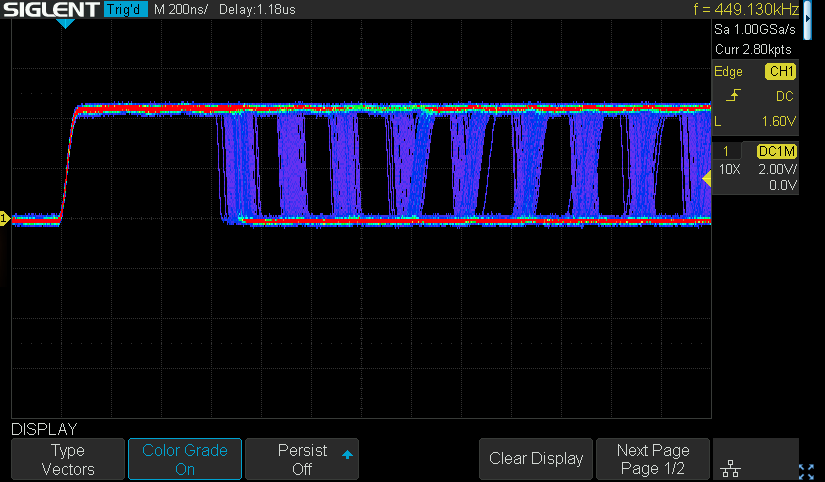 O.M.G. ,what is this , broken traces..?!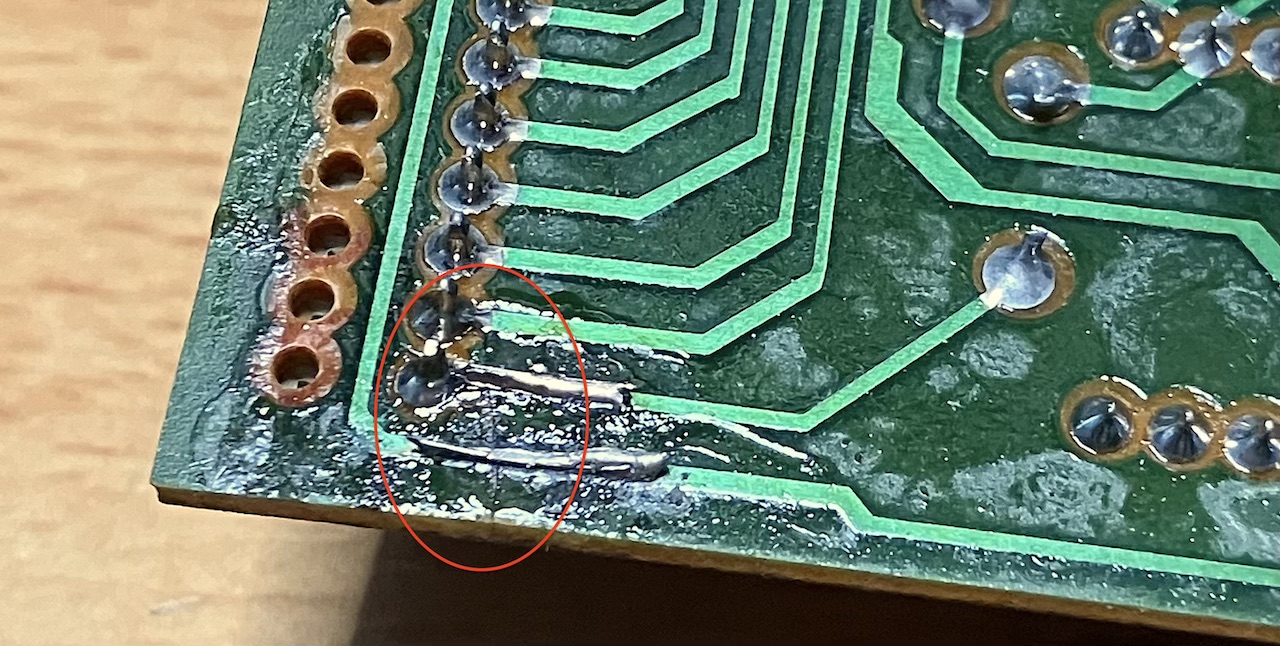 but no sign of data outputs on pin  26/16/15/3 ect ect , Changed CX7933 and CX7935 no effect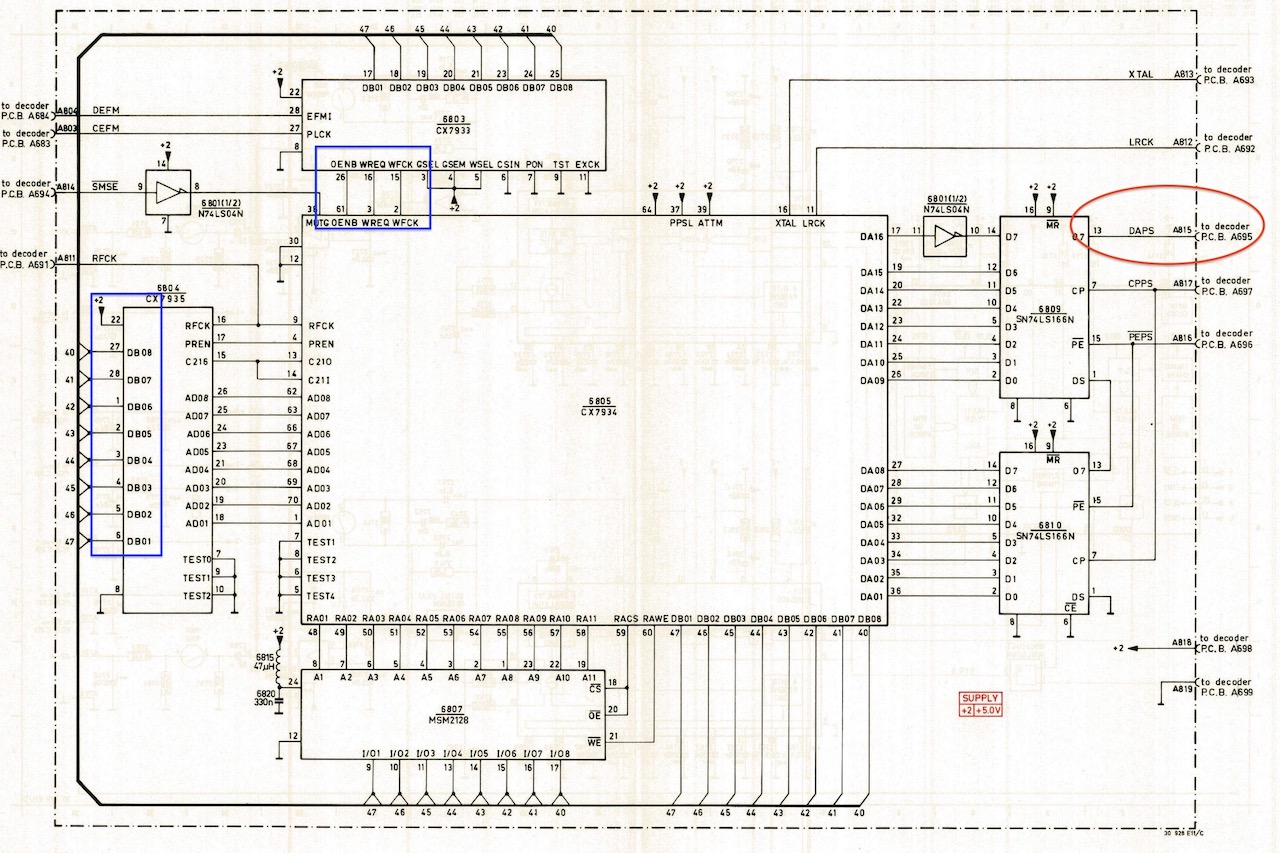 After replacing the whole SoPhi board  ,there  is a signal on DAPS to the glue-logics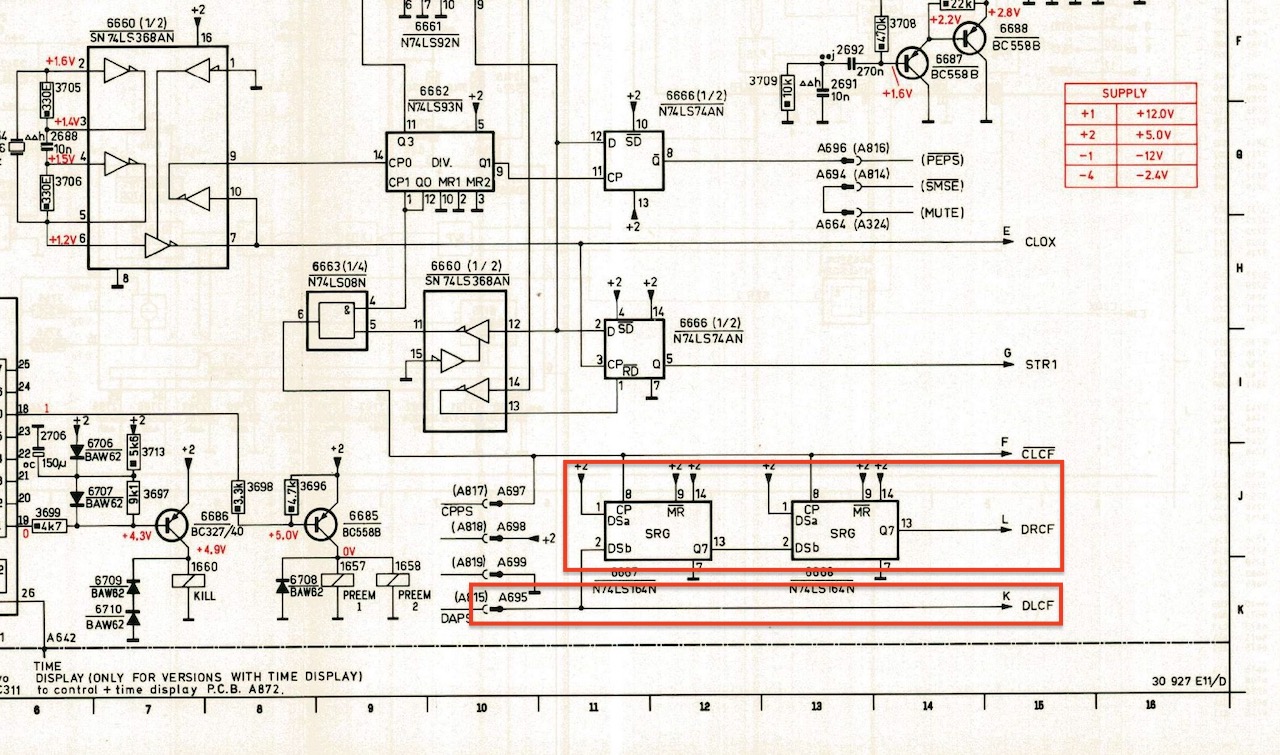 The glue-logics  make two parallelstreams of data  and a stopped clock signal to the SAA7020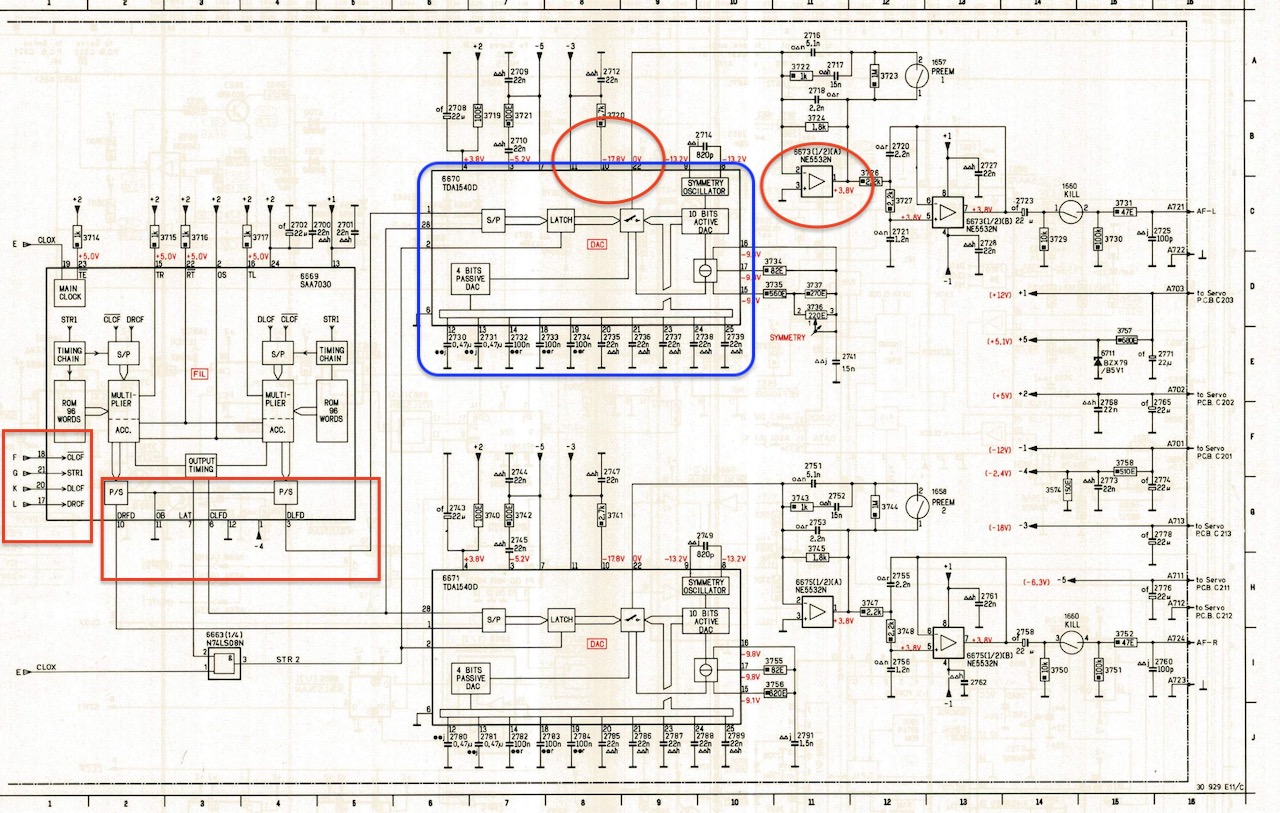 if have now signal to the SAA7030 and from the SAA7030 to the TDA1540 , but still no sound, there is a offset of 10 volt on the NE5532 i/v converter output , after swapping the NE5532 still no audio. Finally after replacing the TDA1540D there was AUDIO.!!
Movie –> CD202 working again
Lets make a nice –>   CD 202
Please have a look at Replace SAA7011 with SAA7010 in 1st generation player in some service manuals there is a SAA7010 instead of SAA7011