CD 880 Repair
CD 880
trouble reading CD's
Open close button
All buttons are bad
change power en play leds to Turquoise one's

Lots of dust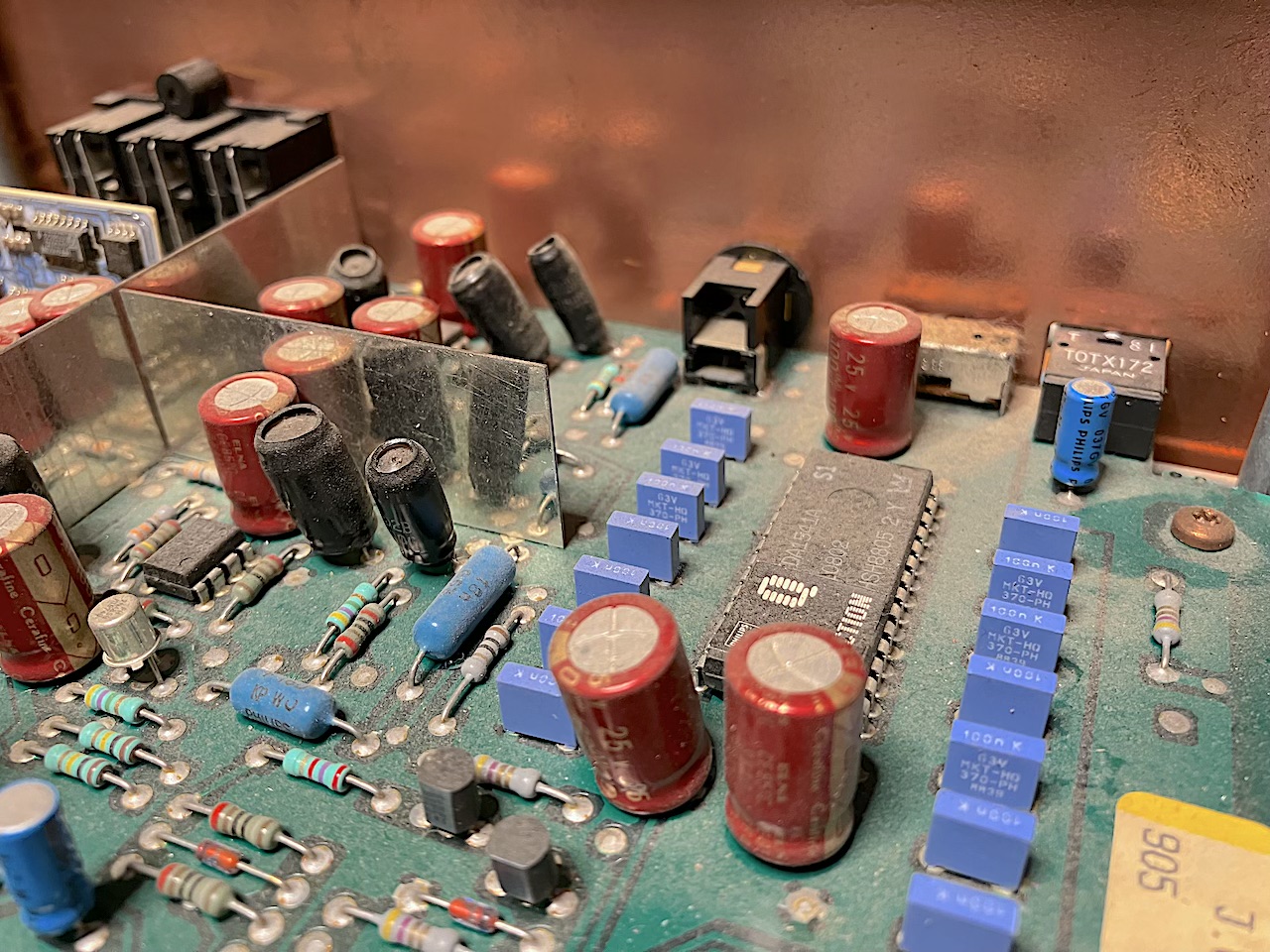 After some brushing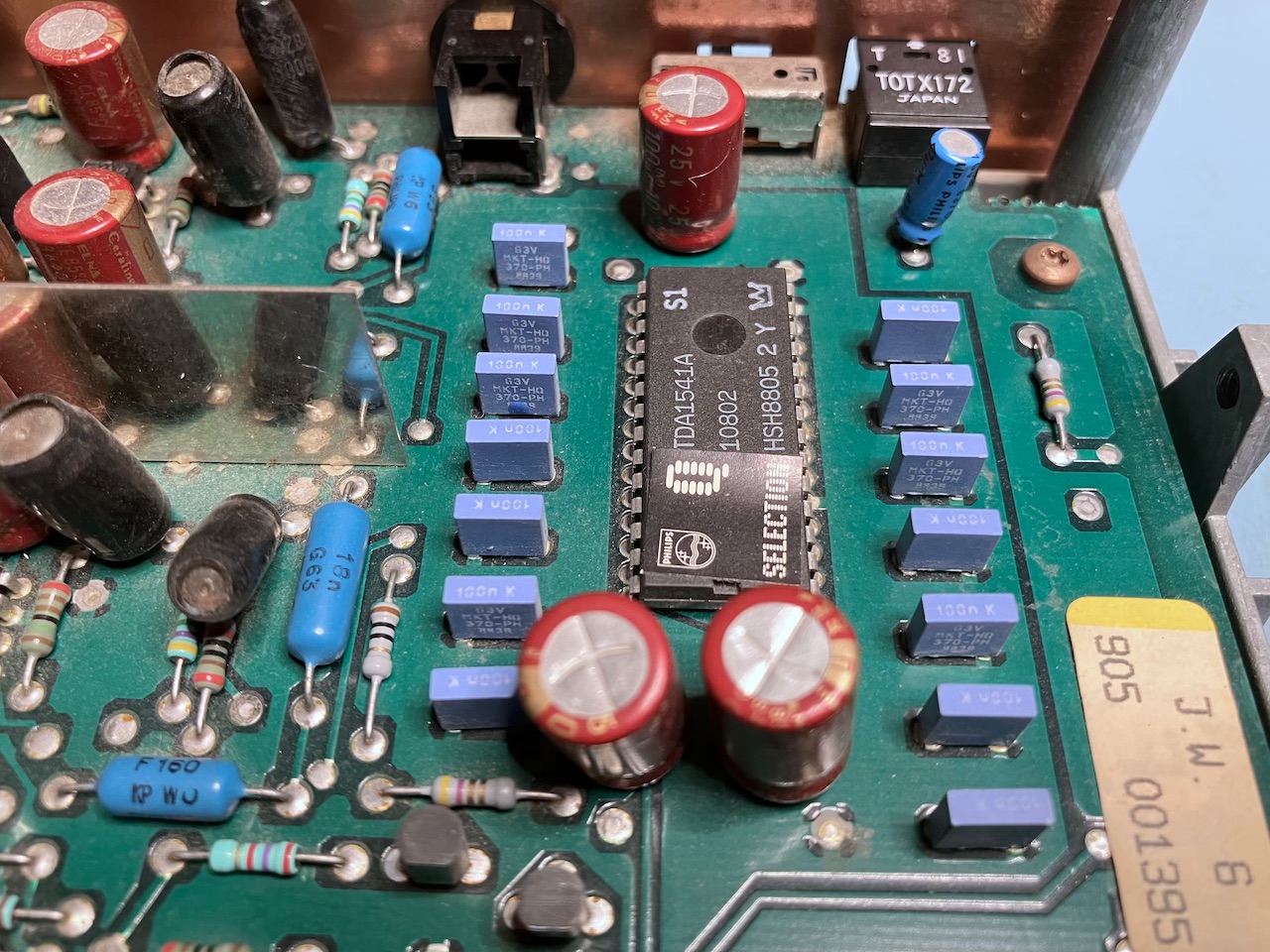 Loose capacitor  ?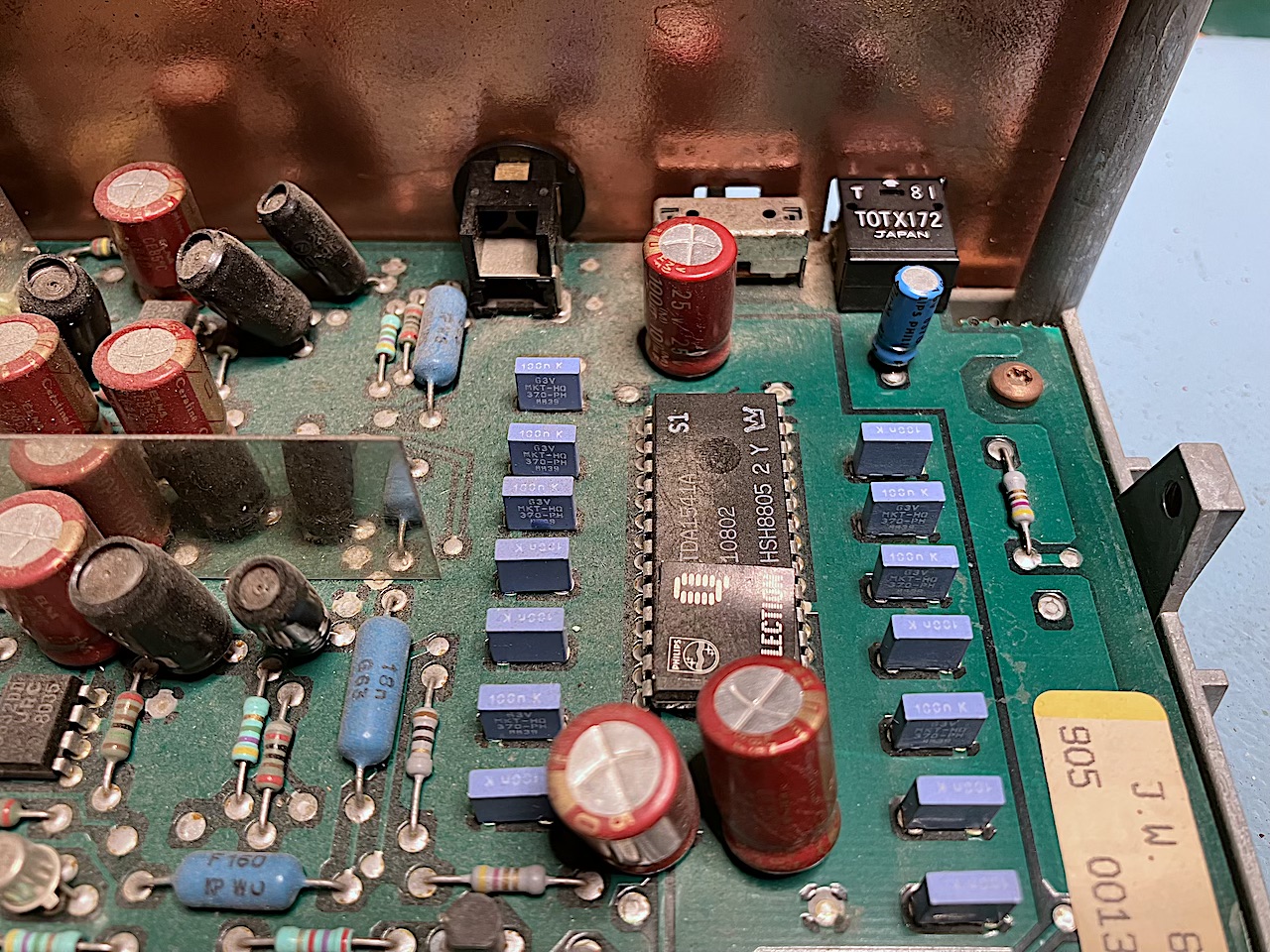 Missing Leg capacitor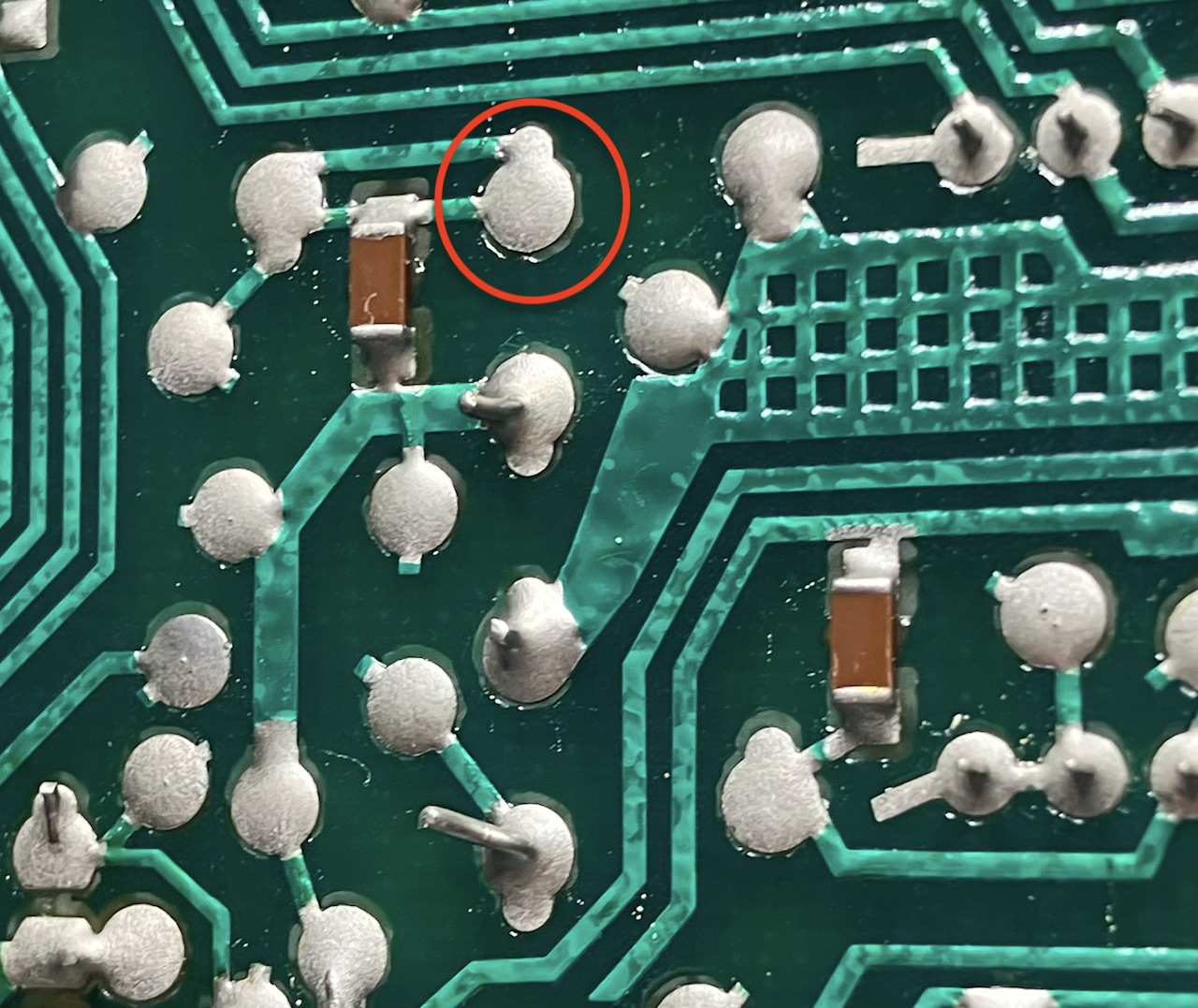 There it is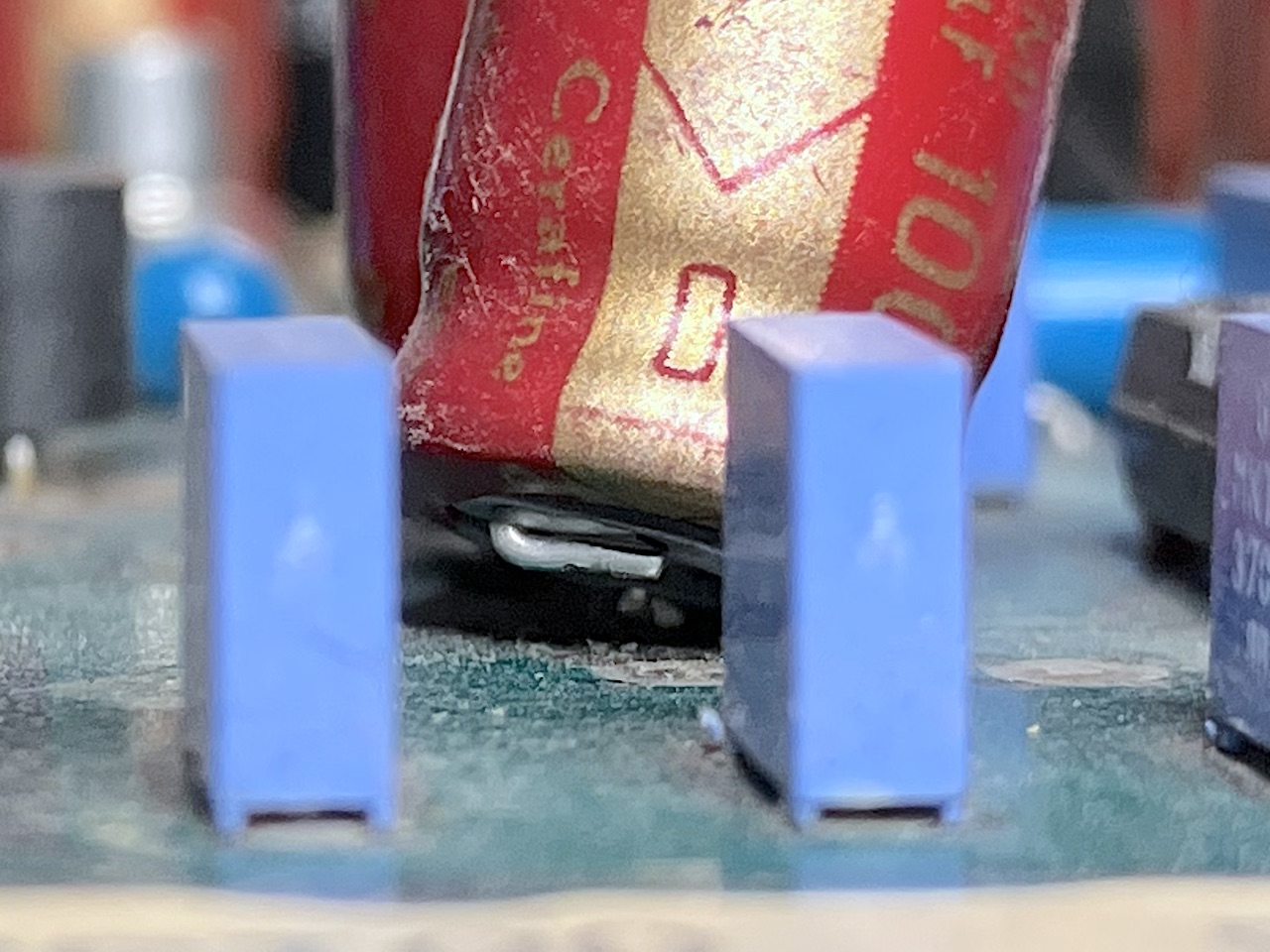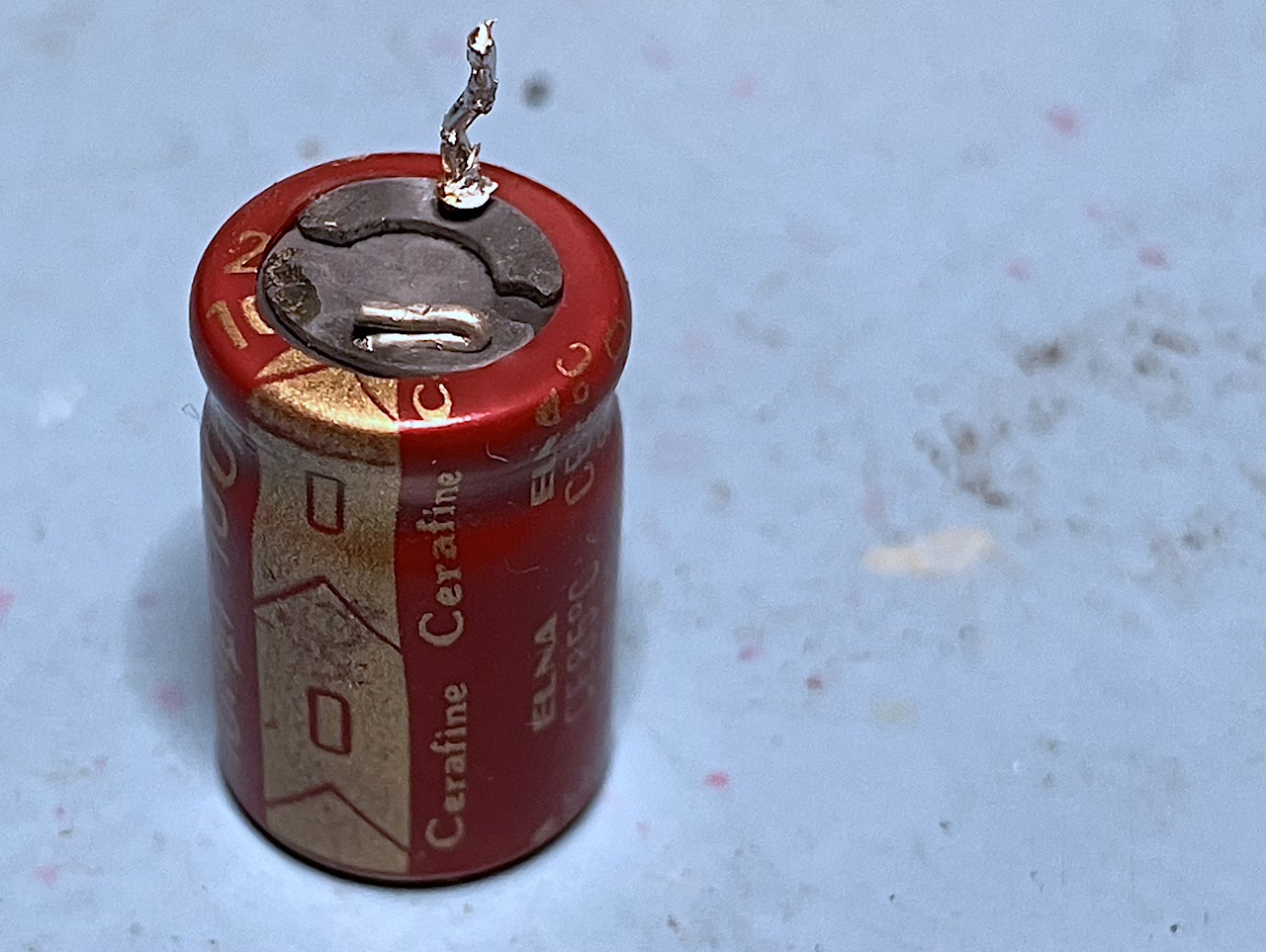 Blue color leds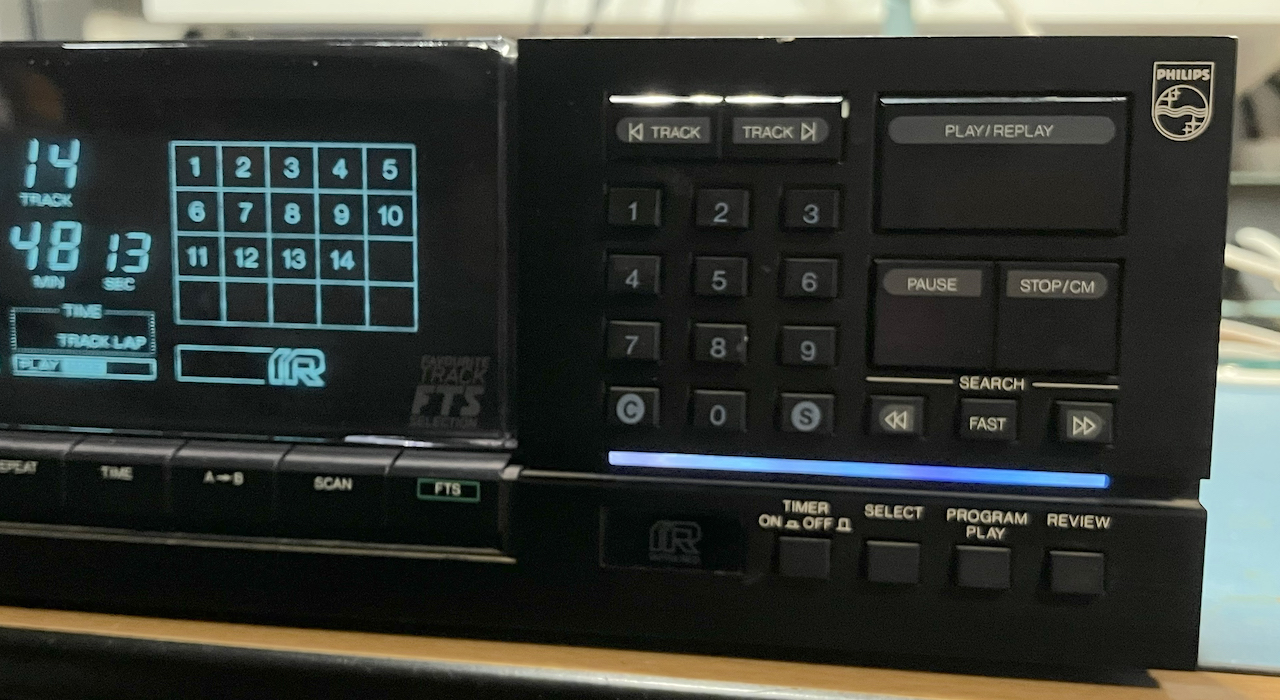 RGB LEDS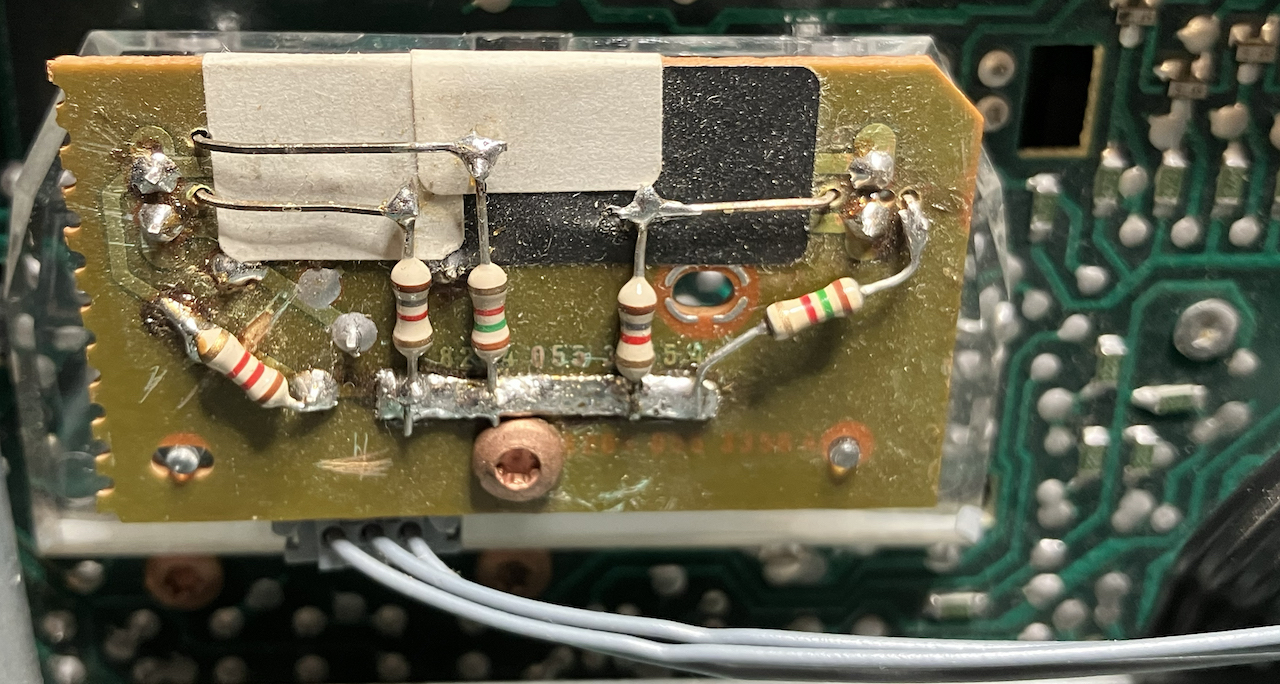 Warm spots on PCB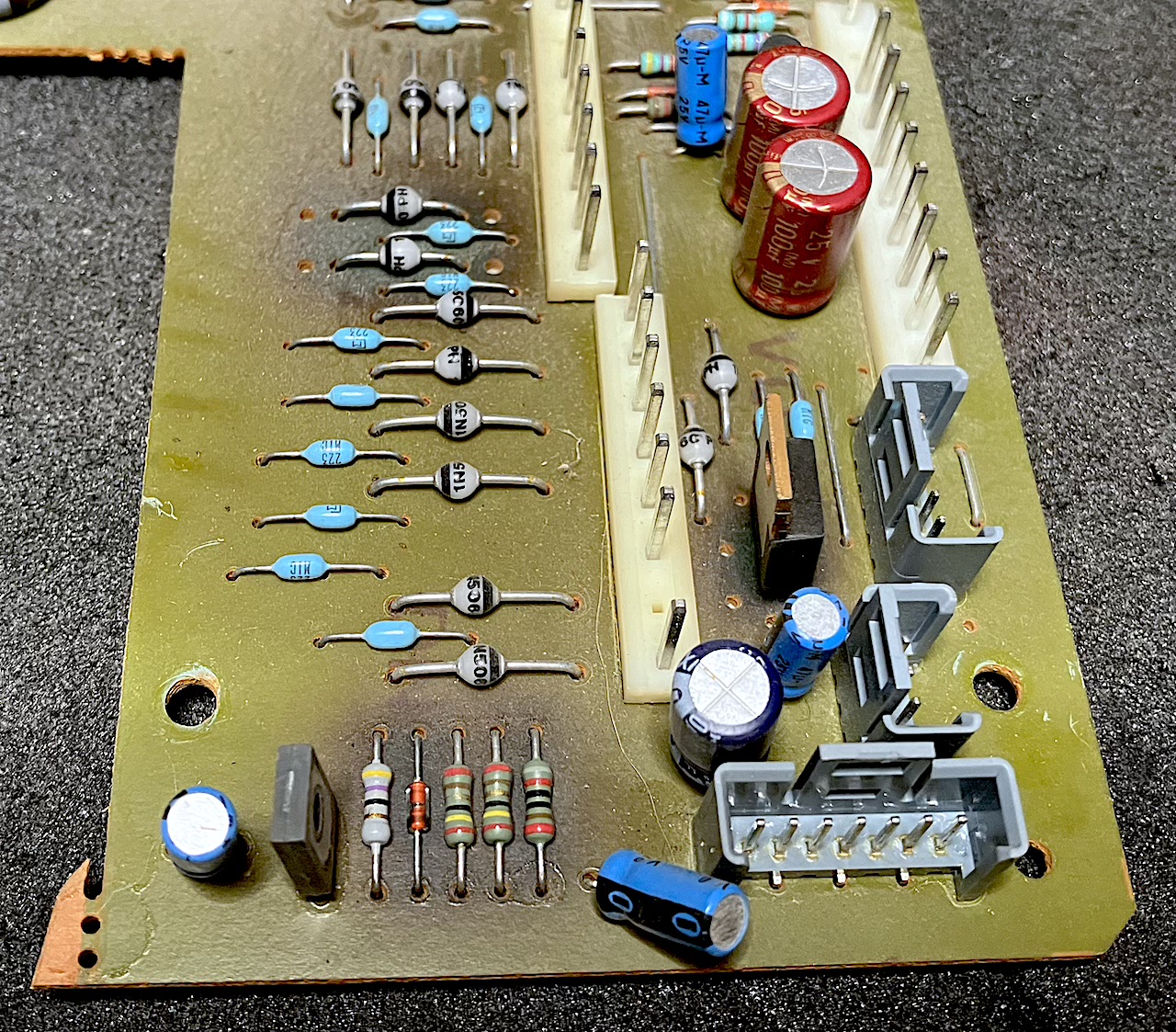 Broken , dry solder joints , 78xx/79xx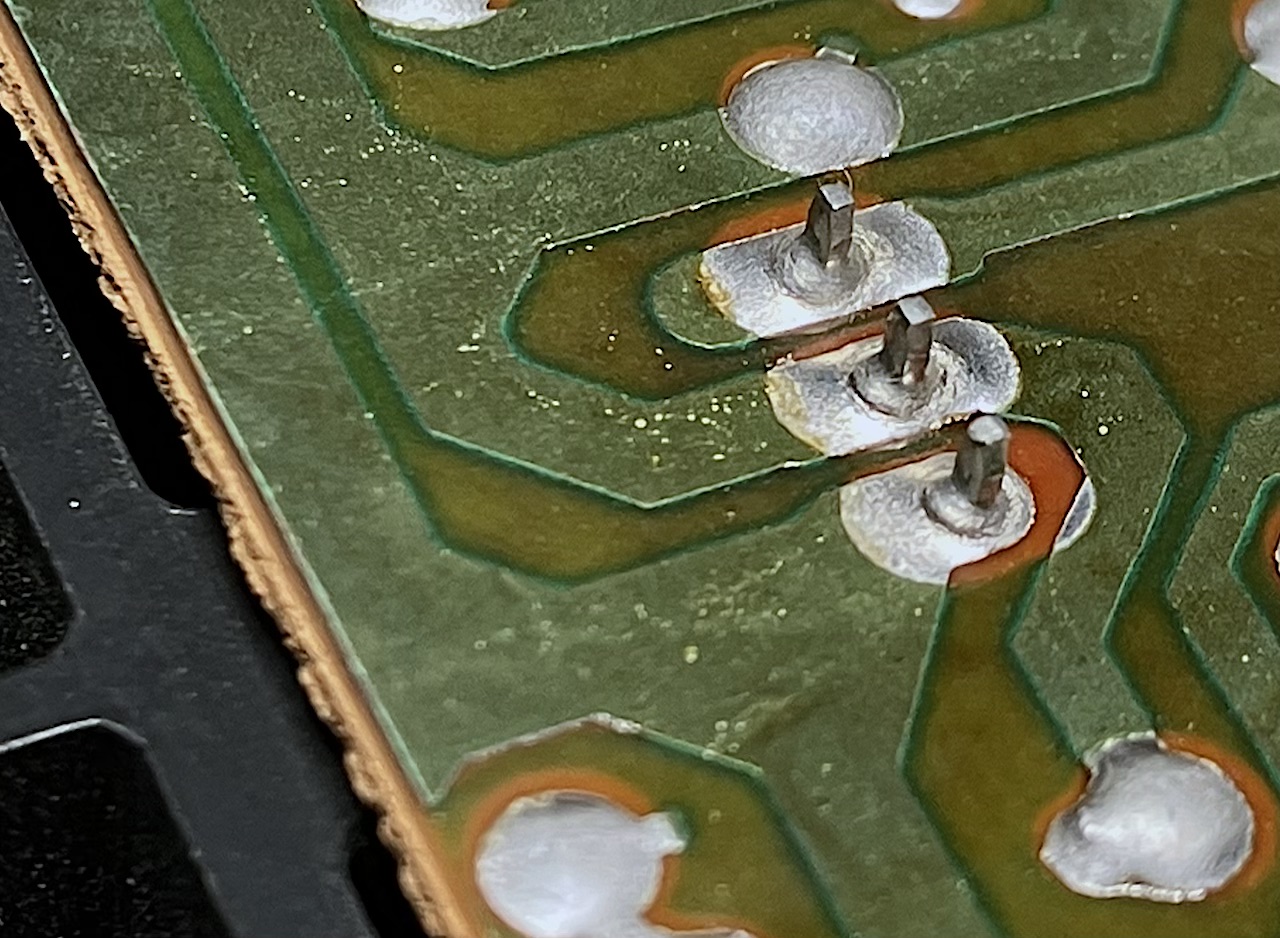 Some more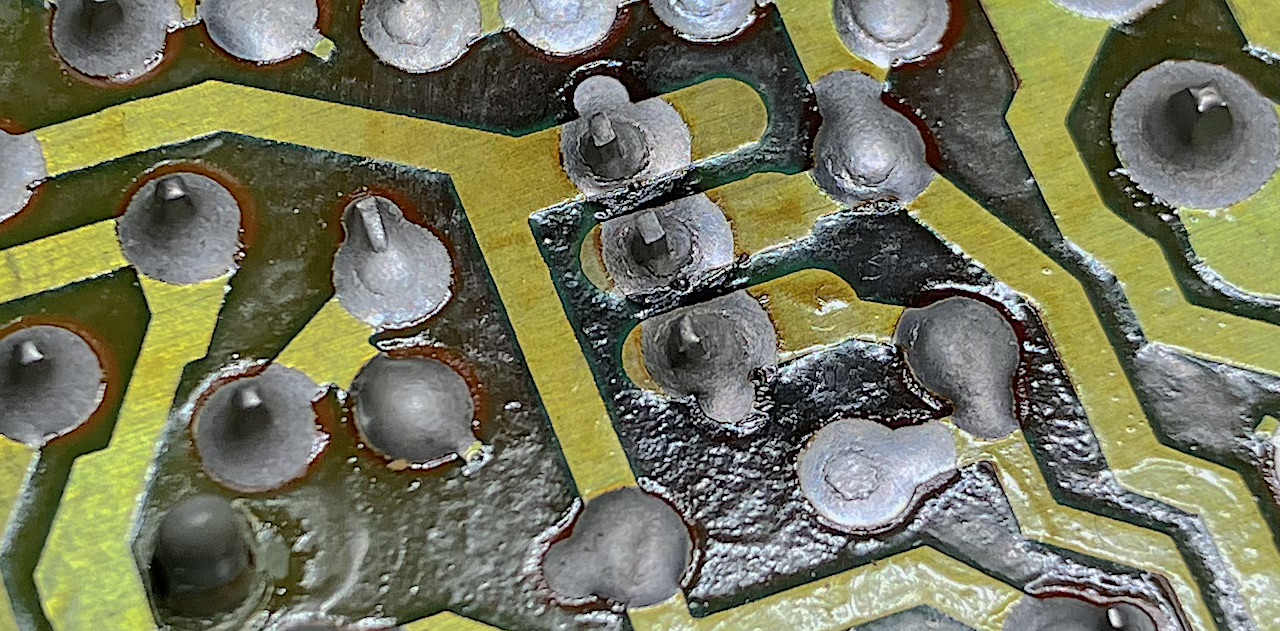 And more , diode's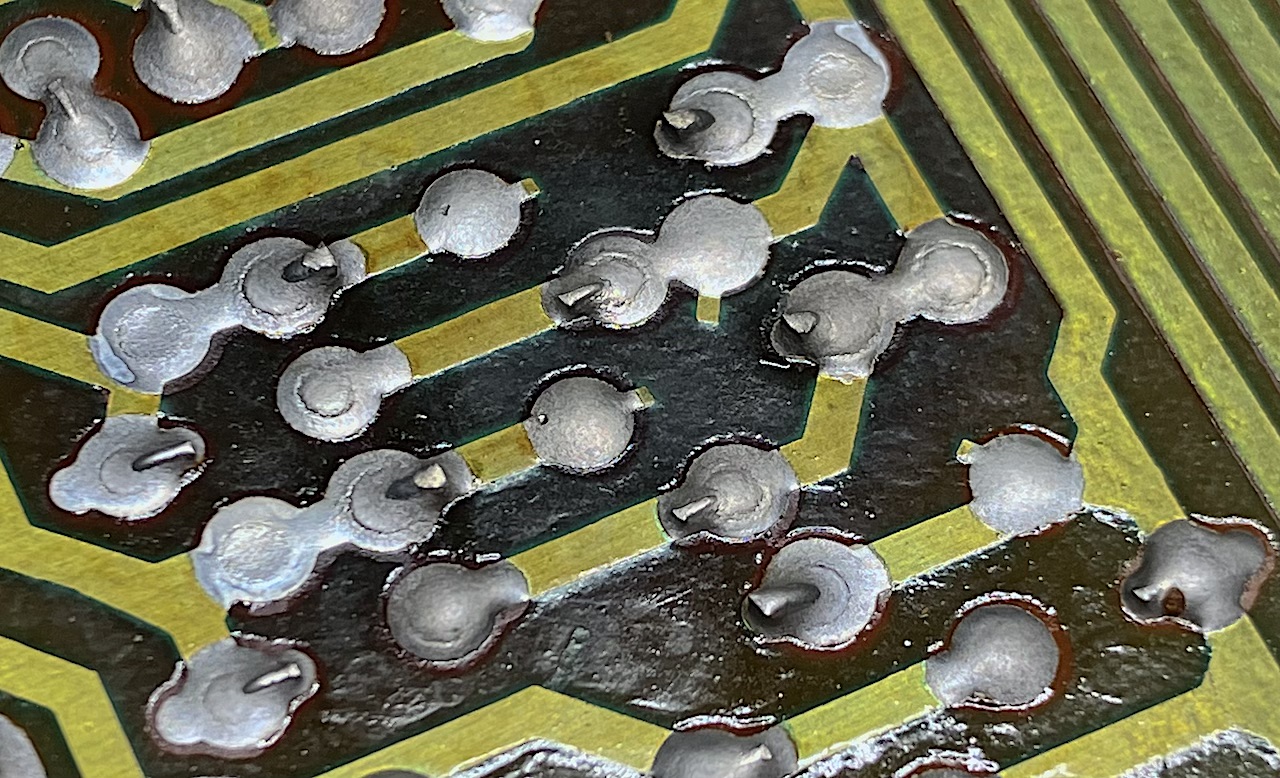 And more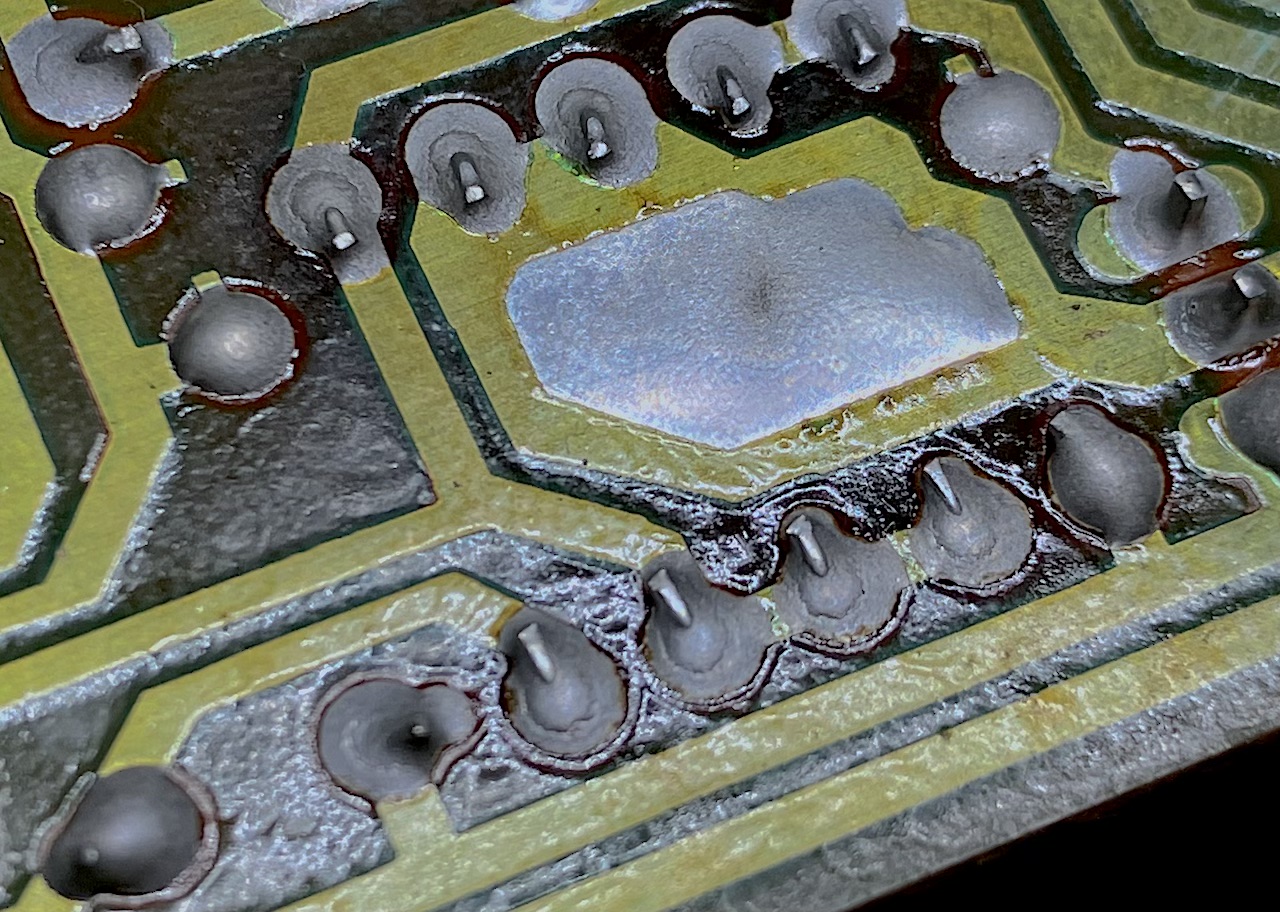 Loose wire on fuse holder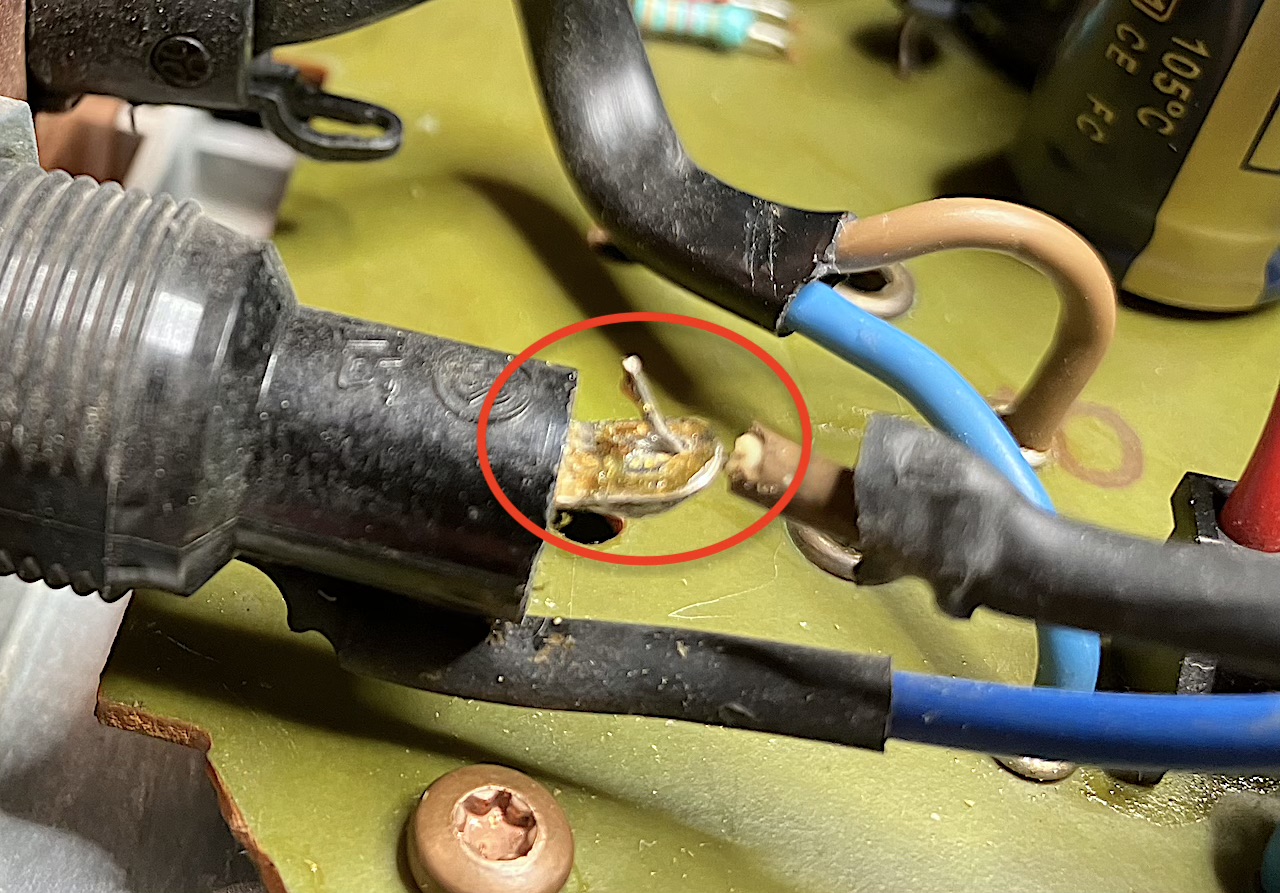 Shaking CDM1 Mk2 CD880-Shake
What is this a  around the spindel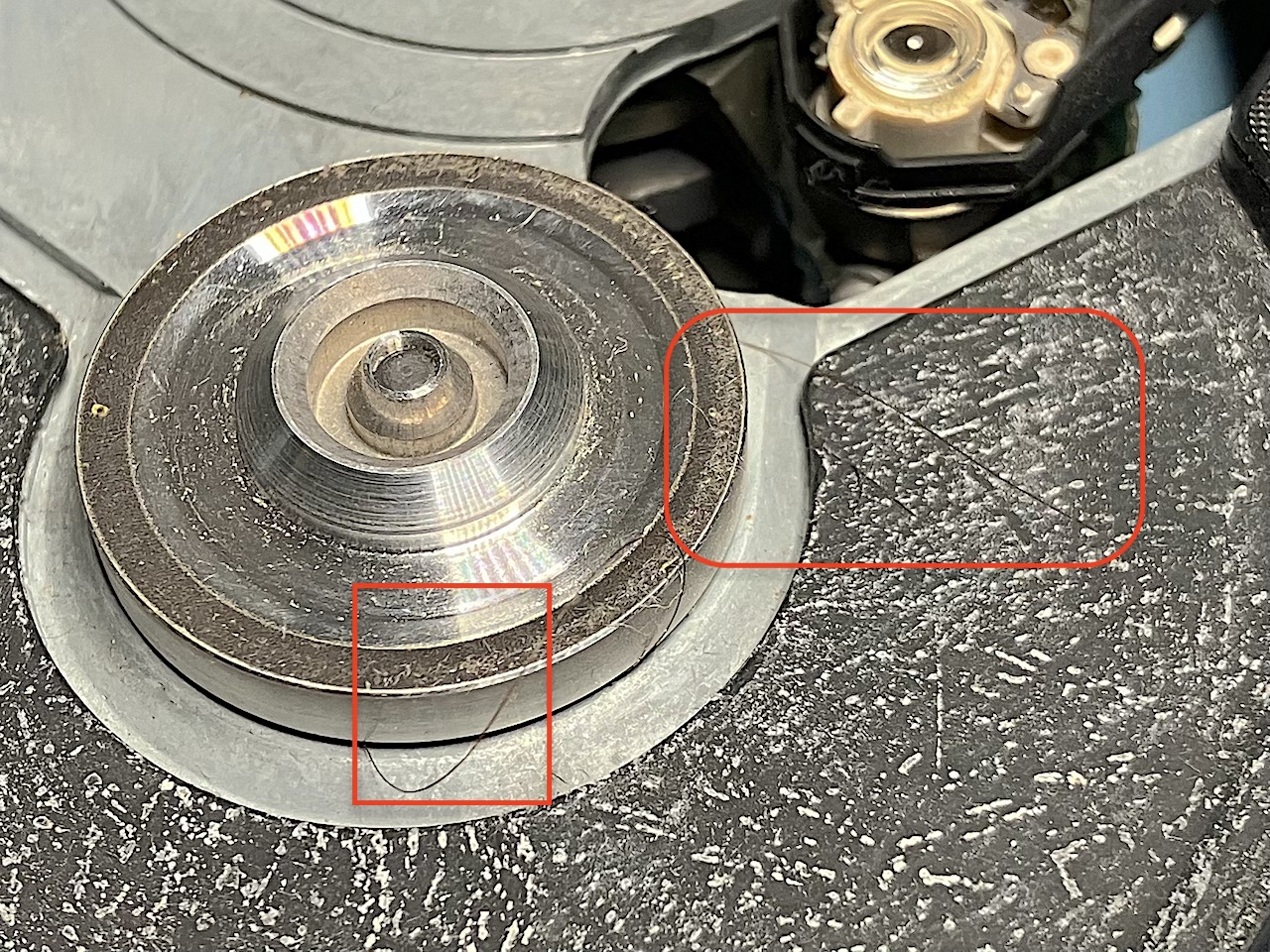 A hair..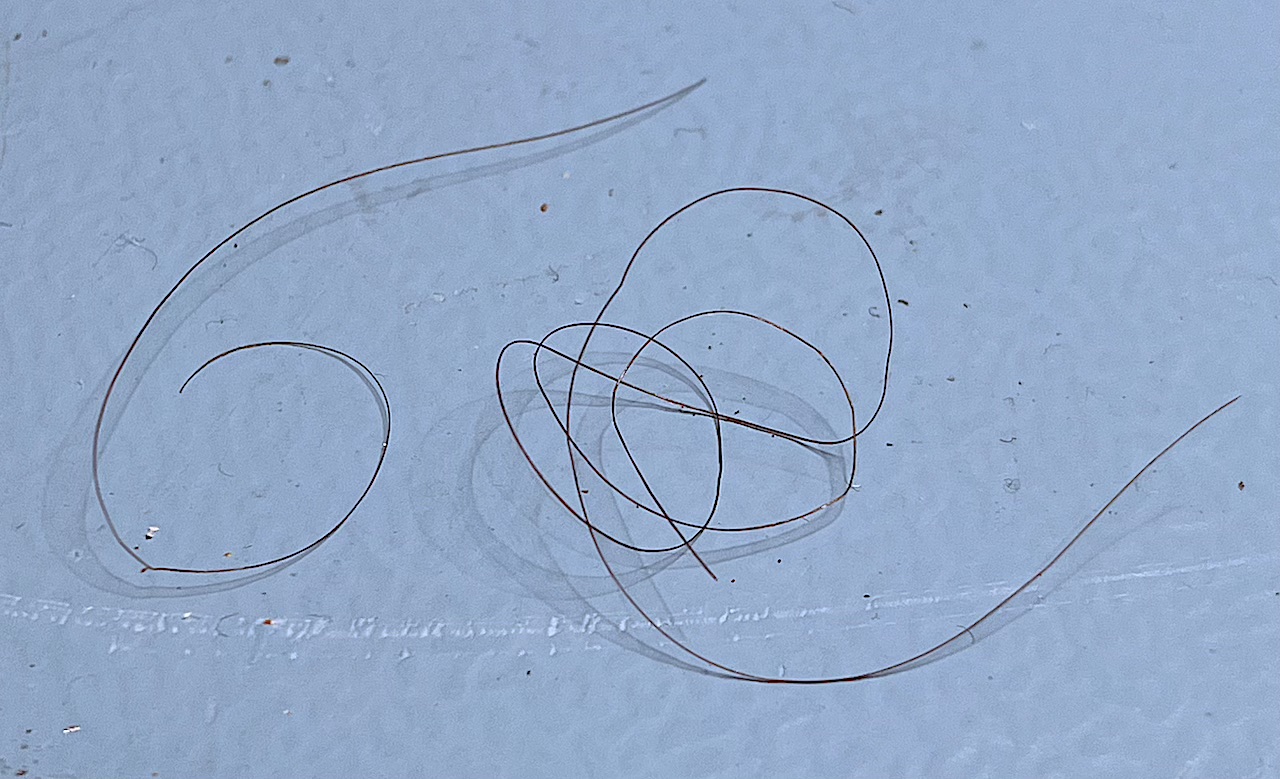 Quick test after Repairing powersupply  and CDM 1 mk 2 nice stable eye-pattern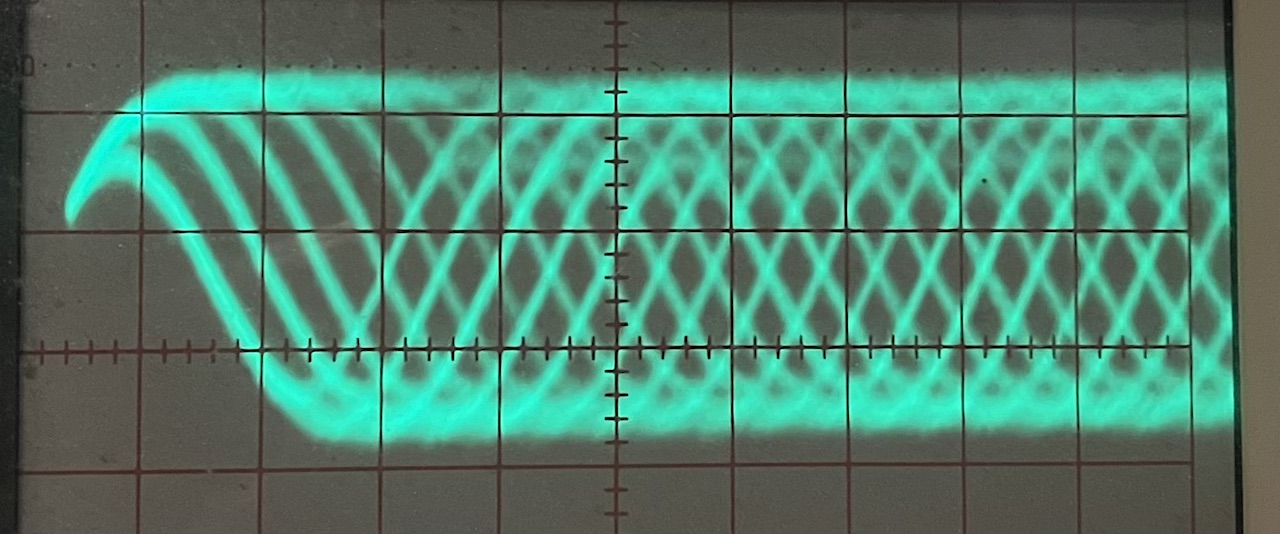 Test with playability test CD , playing test-defects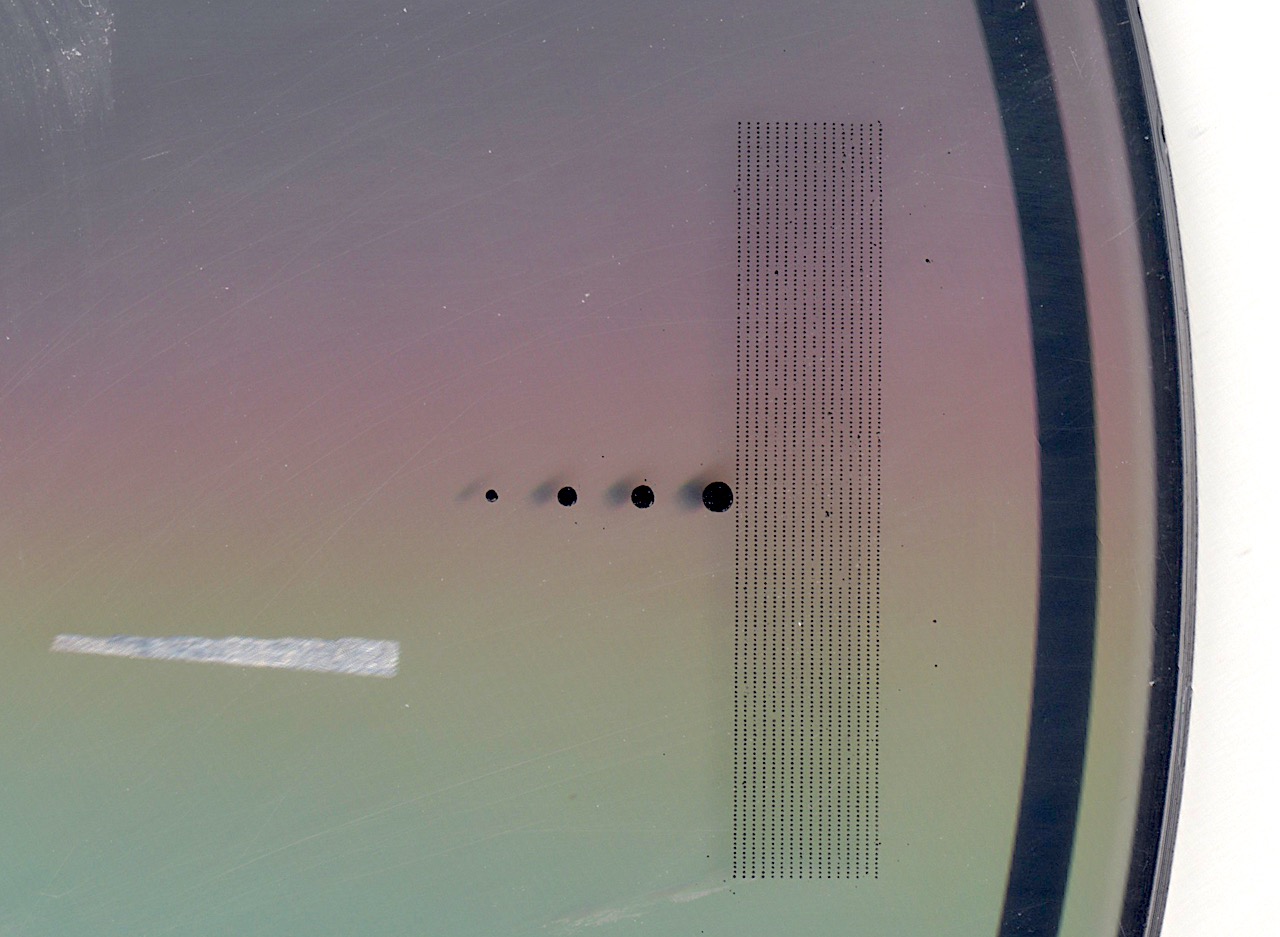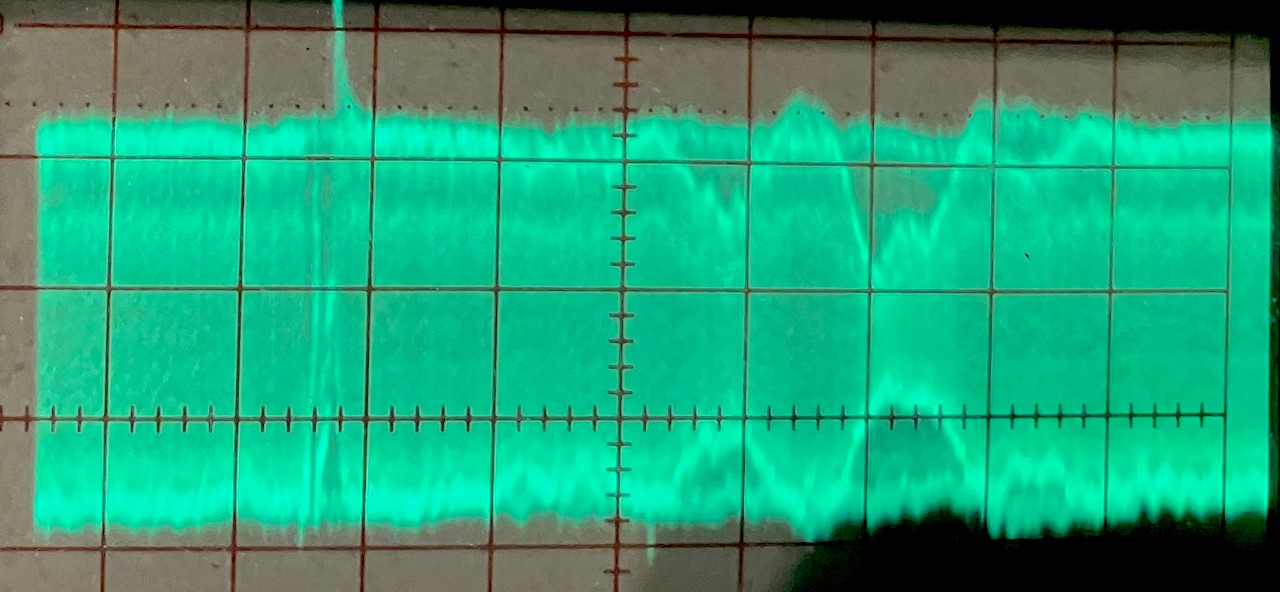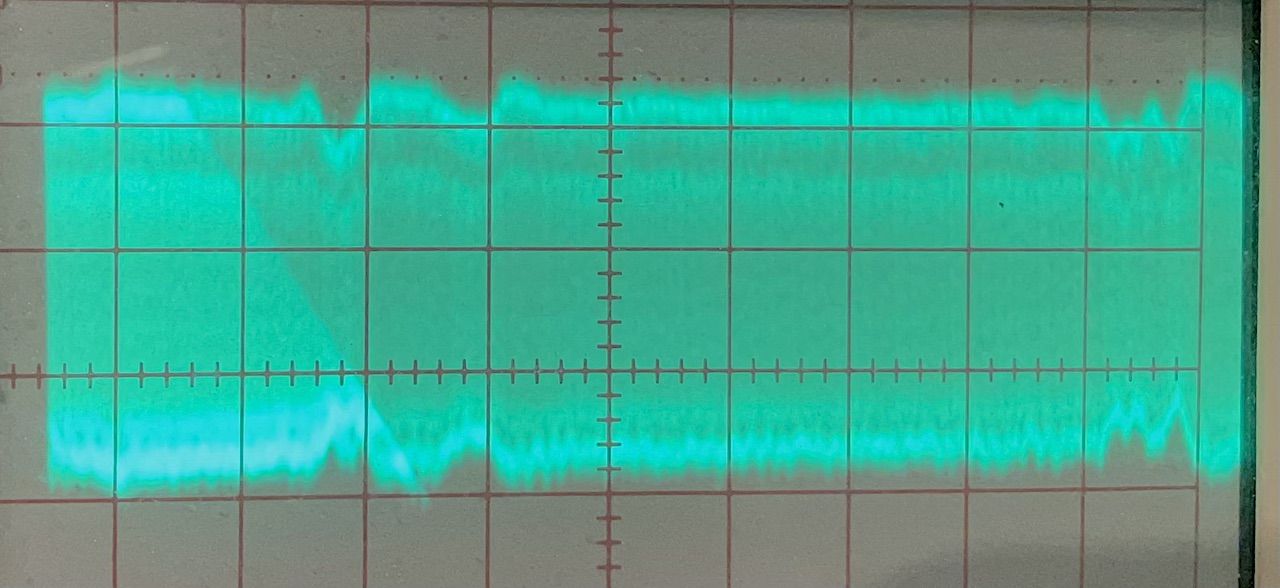 Remove old tactile switches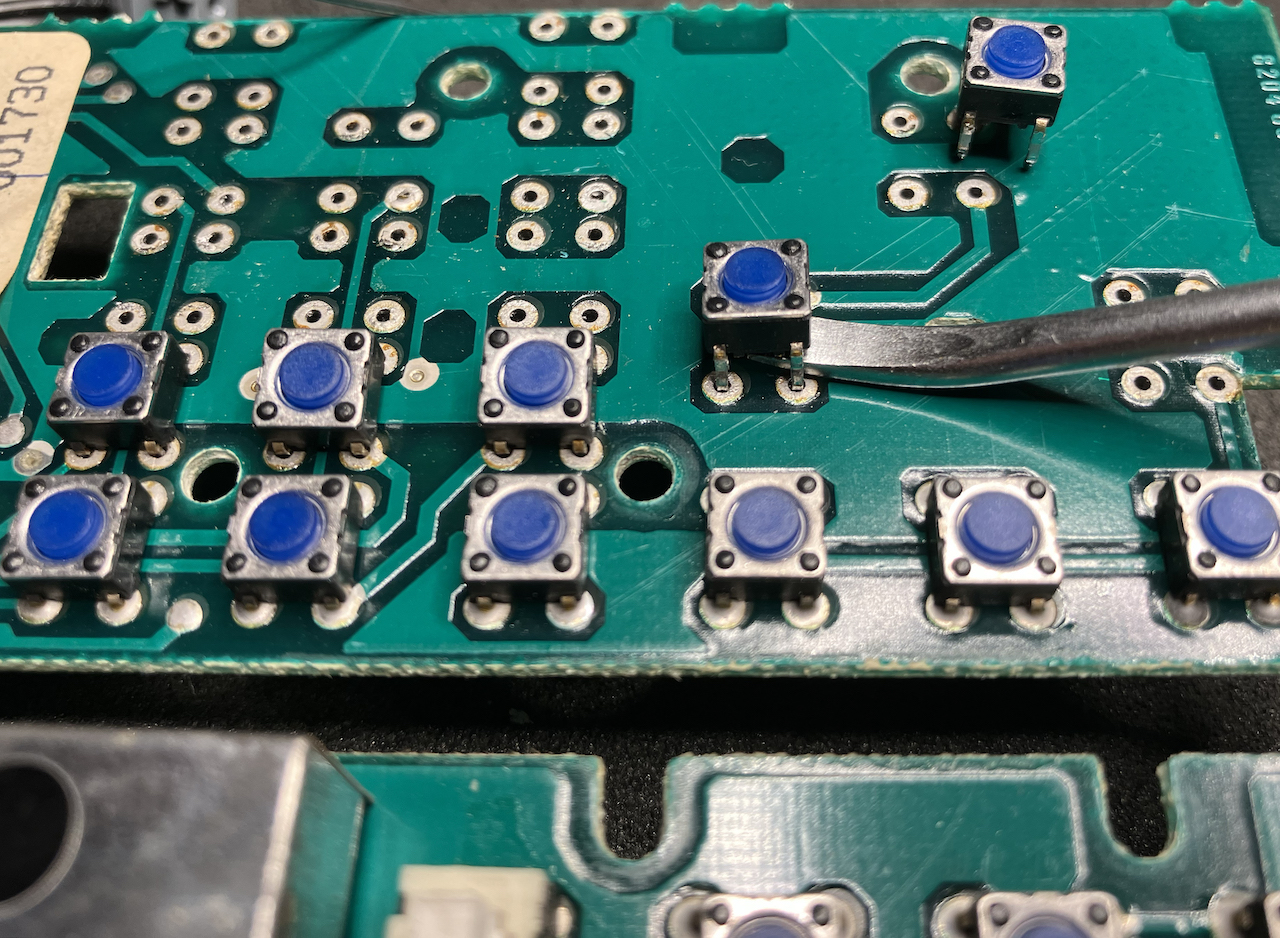 Removed Display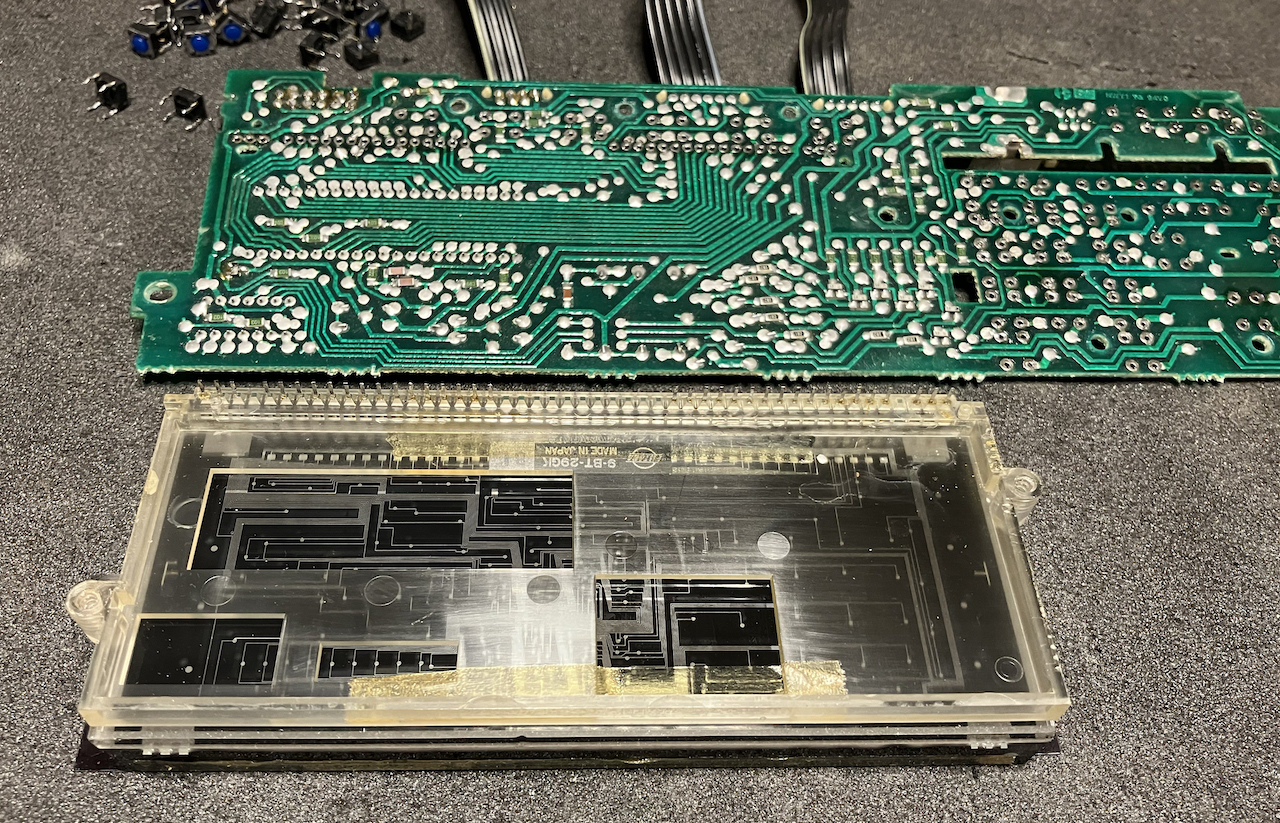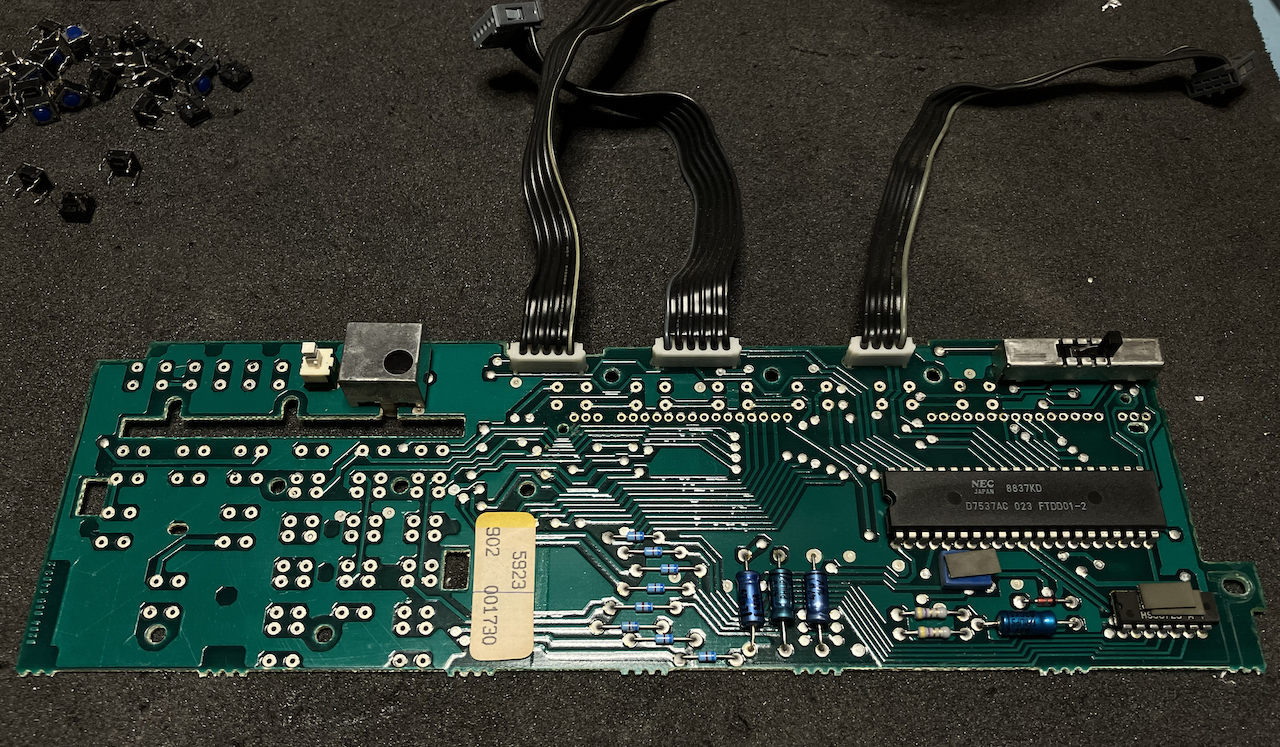 replacing Bad caps and switches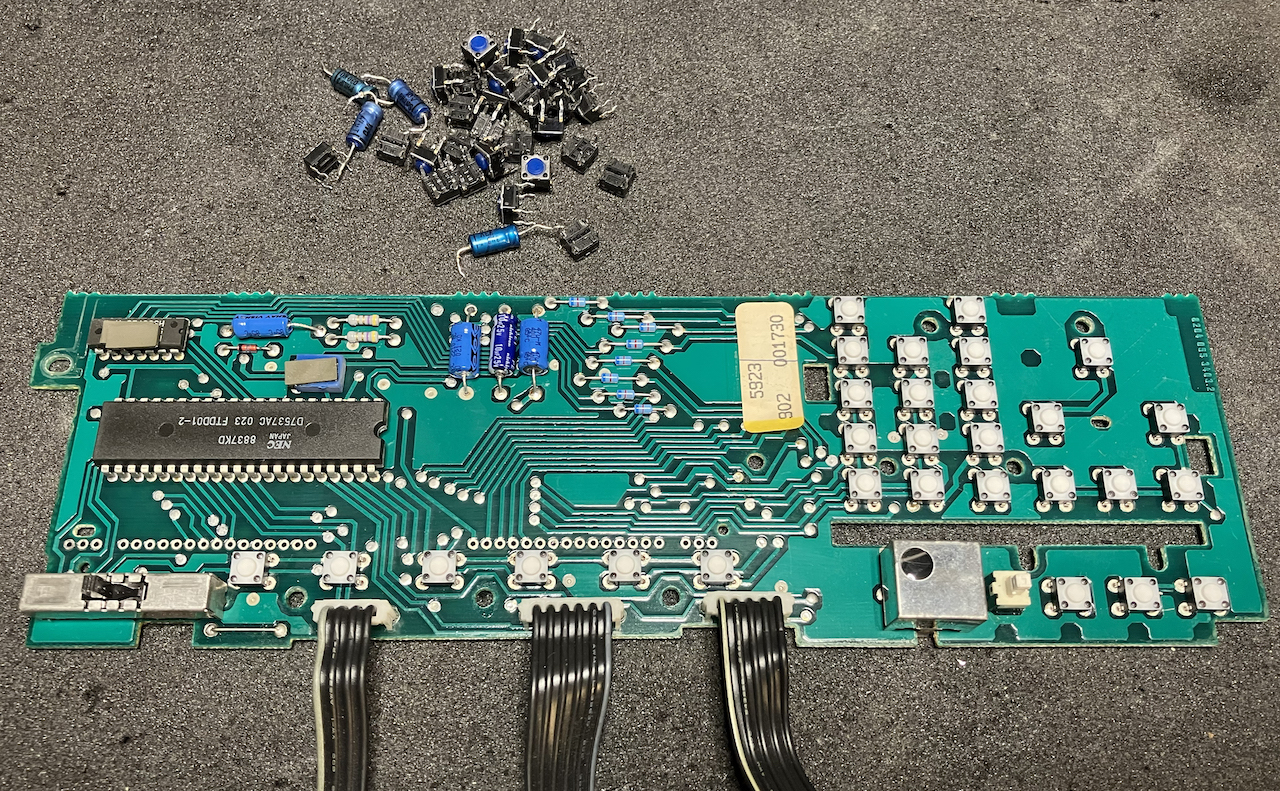 RGB led will be replaced by turquoise led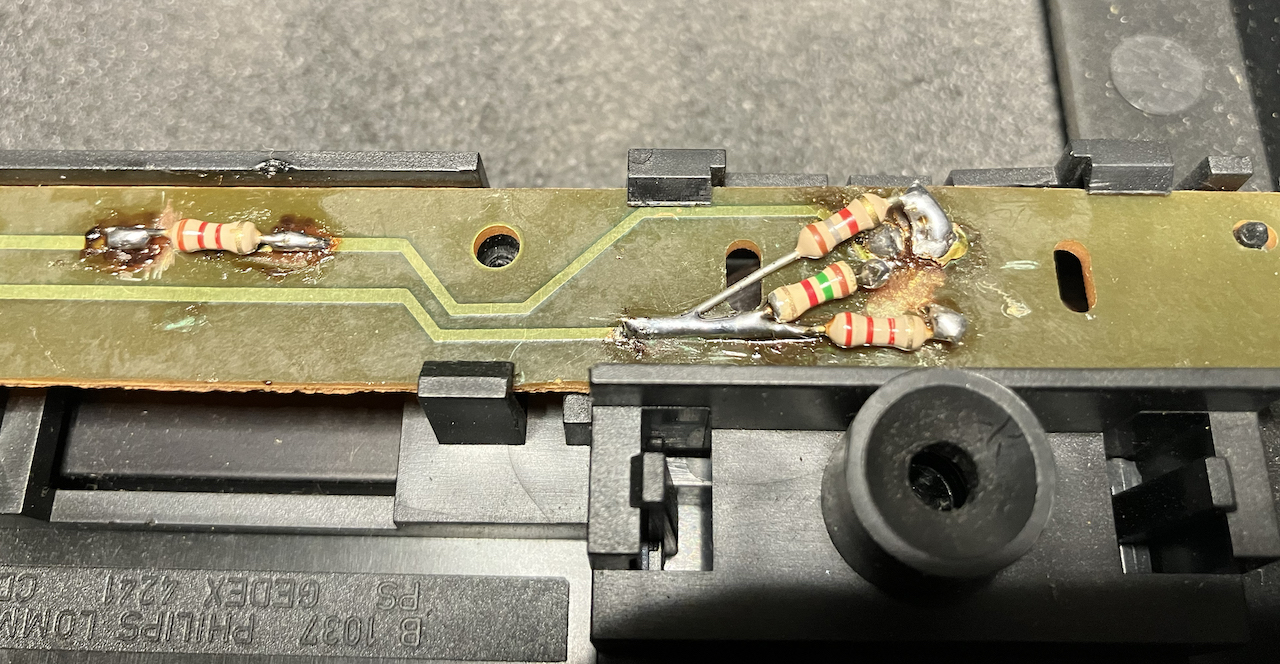 As new 🙂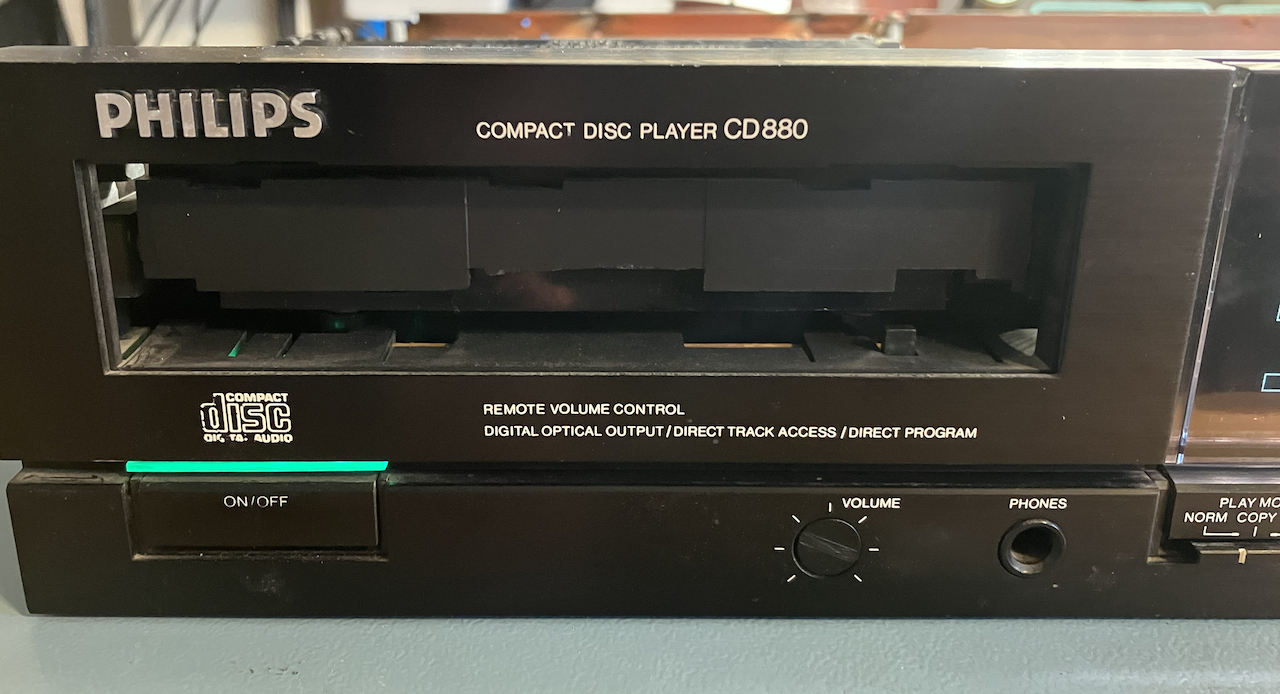 Testing new switches

More Leds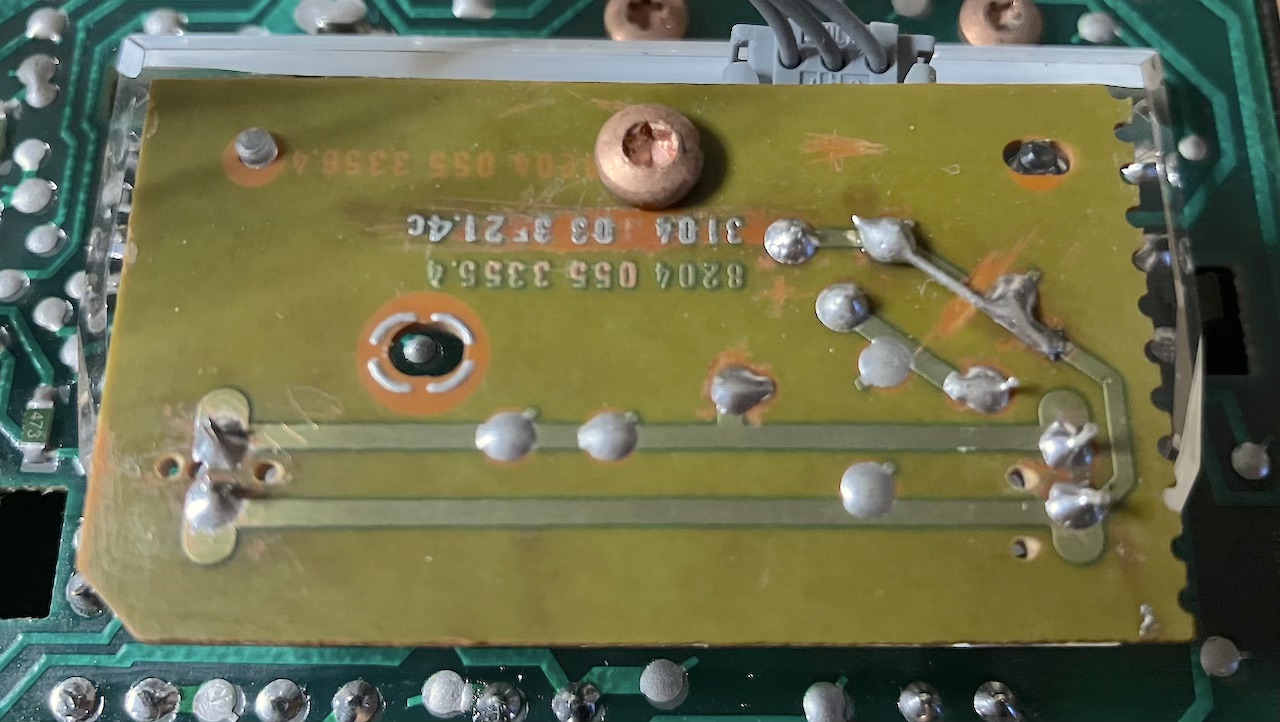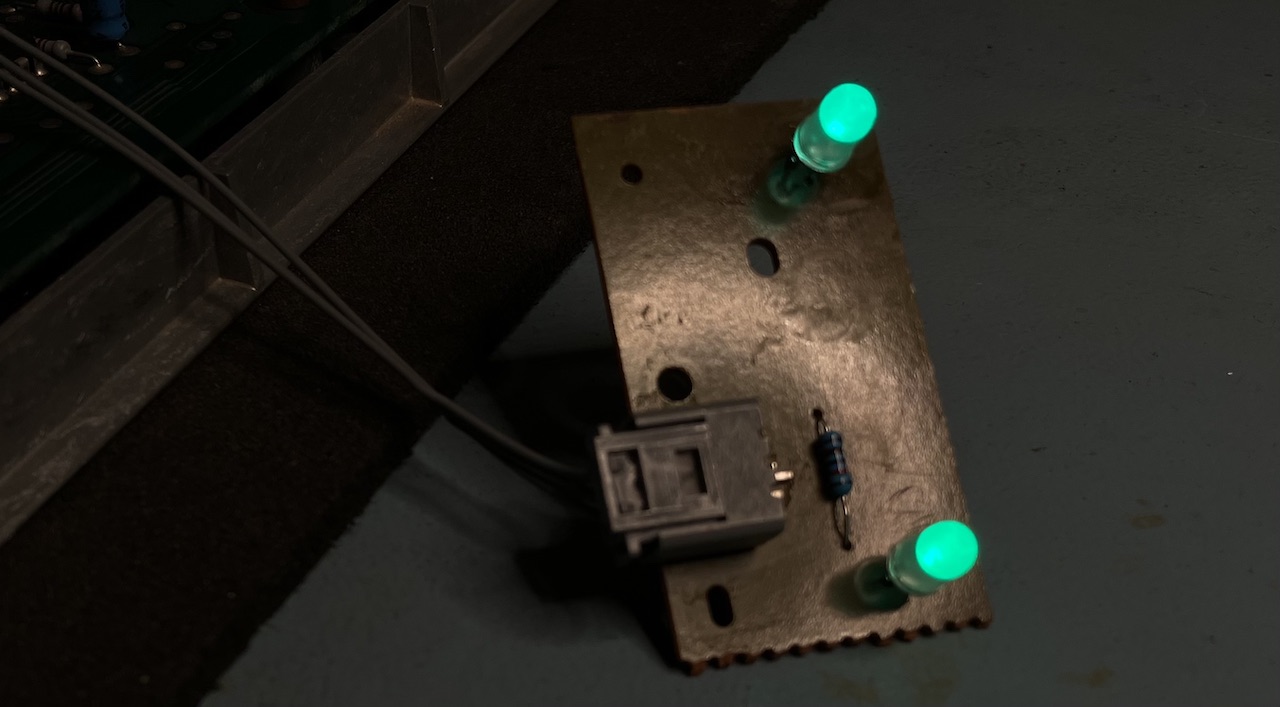 Nice clean eye-pattern when play CD with no defects

Mainboard ,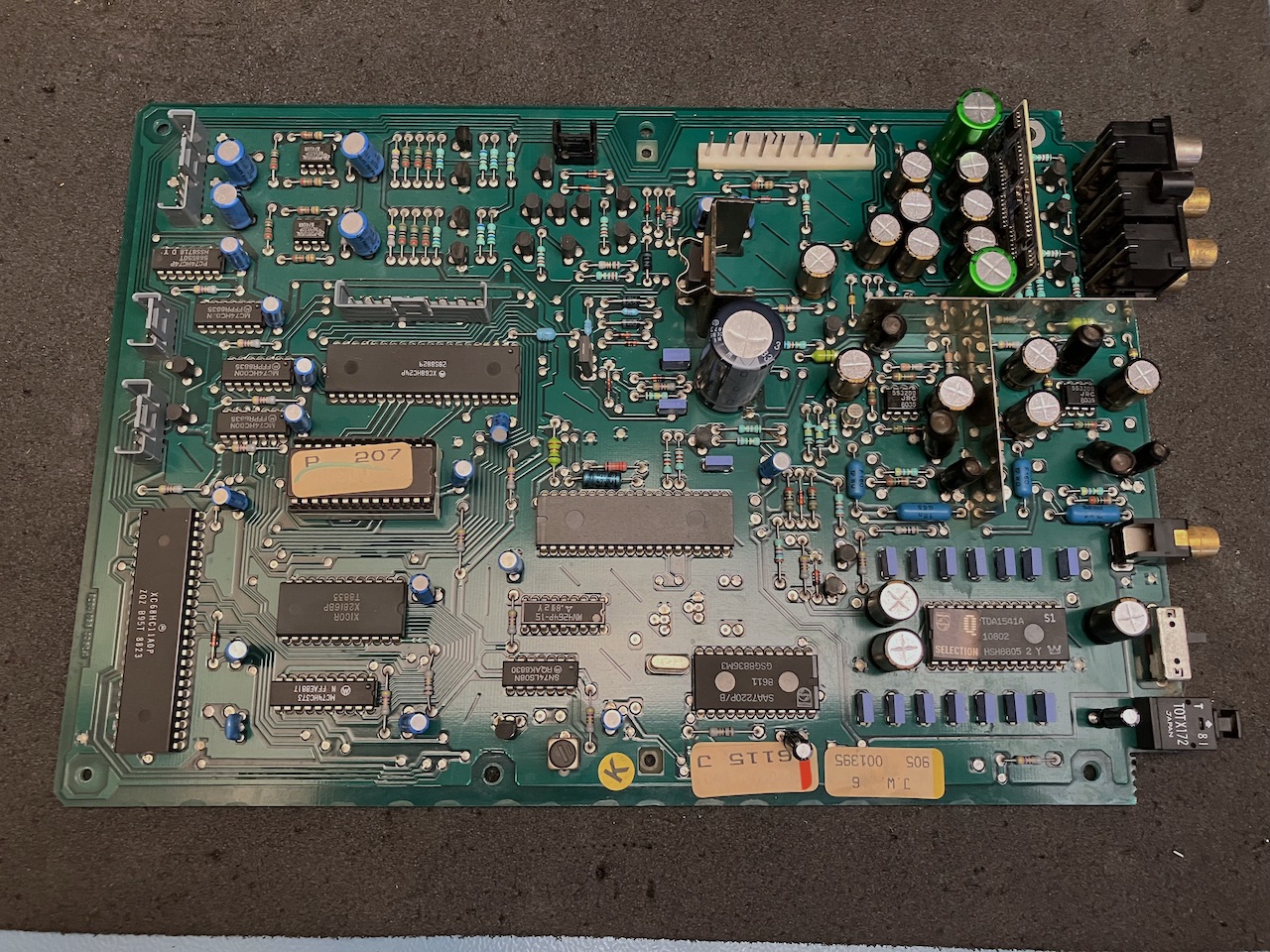 47 µf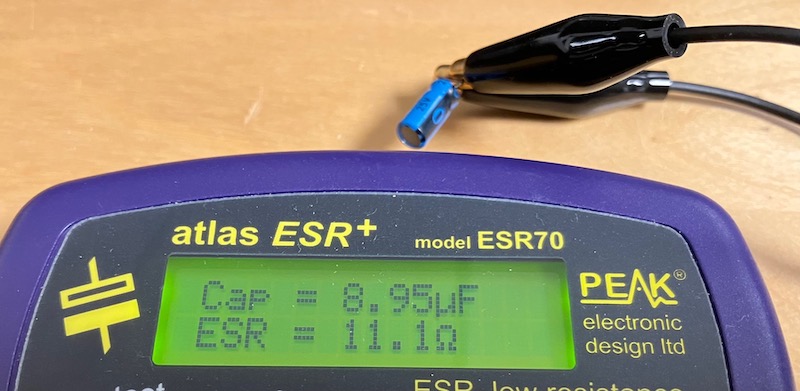 100 µf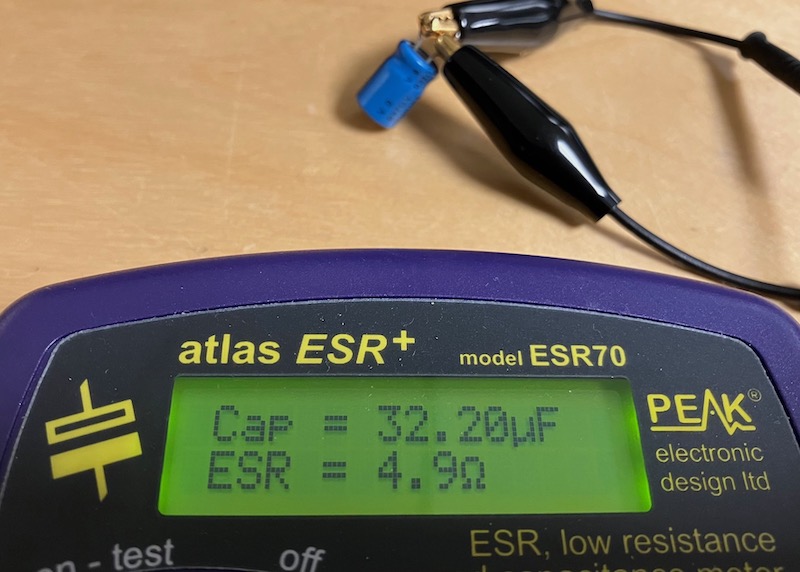 Recapped
Test run

More cleaning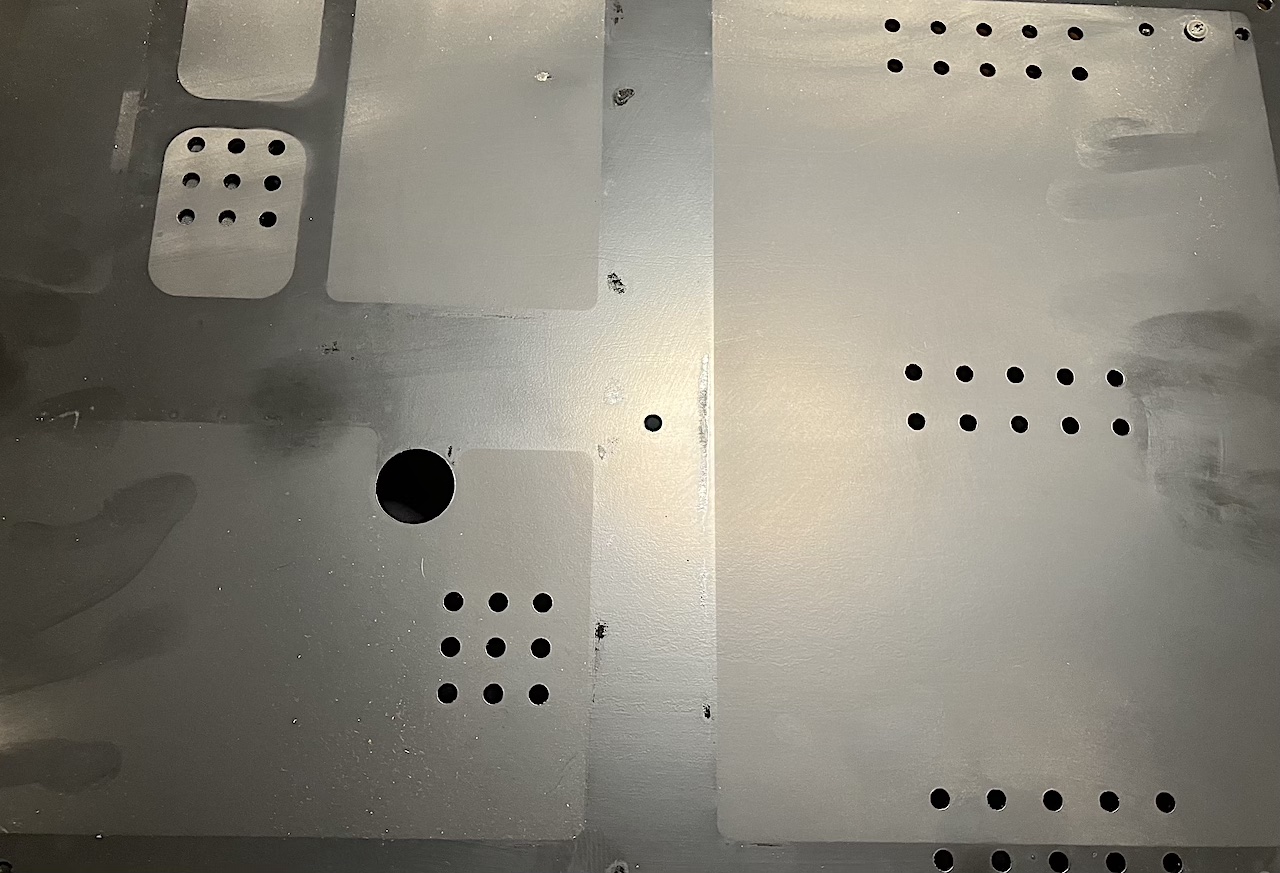 Testing

Het "beestje" staat weer op z'n vertrouwde plek, alles doet weer wat het moet doen en zonder bijgeluiden. Ik ben een blij mens! Bram, hardstikke bedankt!