De Linn Ikemi , heeft problemen met het open en dicht gaan.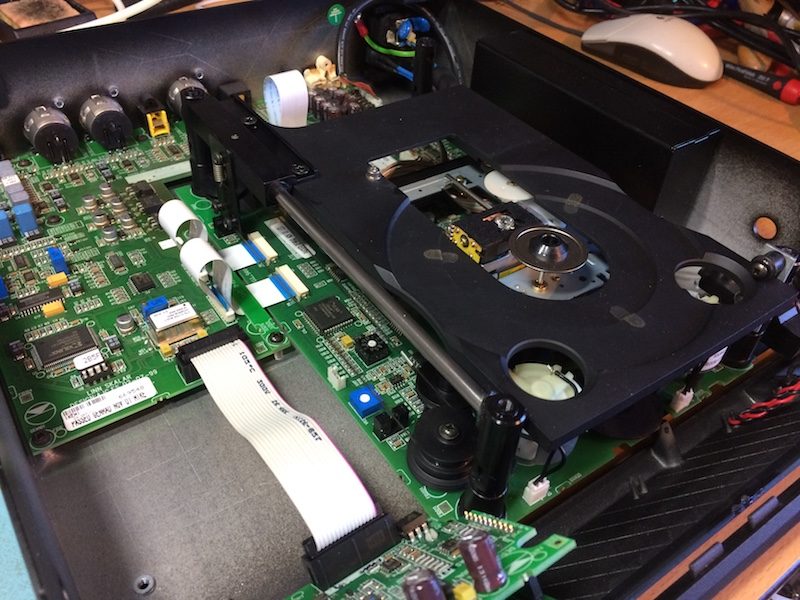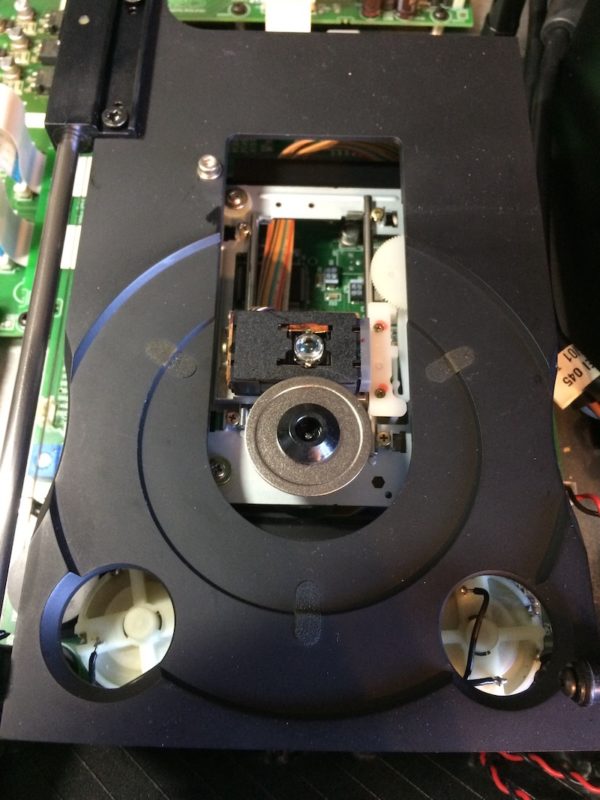 Daar gaat mijn 3D soundstage met enorme diepte , kan ik niet meer om de artiesten heen lopen….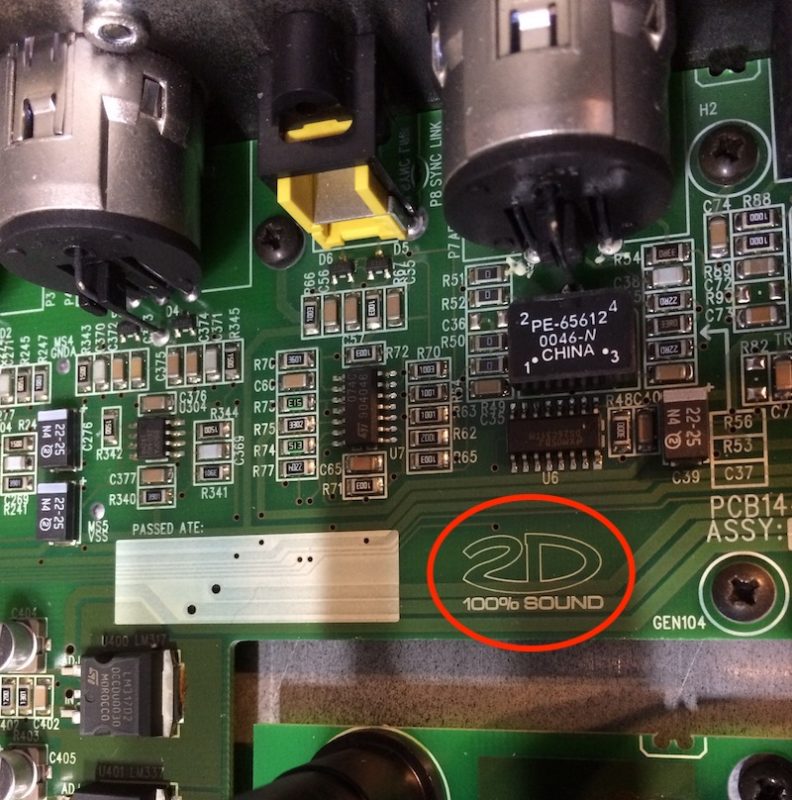 2D 100% audio , volgens de manual
"The digital audio signals from this 'CD engine' are connected through very short links to the 'audio module' which contains our '2D' digital signal processing algorithm, the D/A convertors, the master clock, filters, output circuitry and power supply regulators."
"the all new Ikemi, high performance component CD player uses unique new Linn low-jitter '2-D' conversion technology.Outstanding performance from both balanced and single-ended outputs also help to make the Ikemi a most versatile CD player."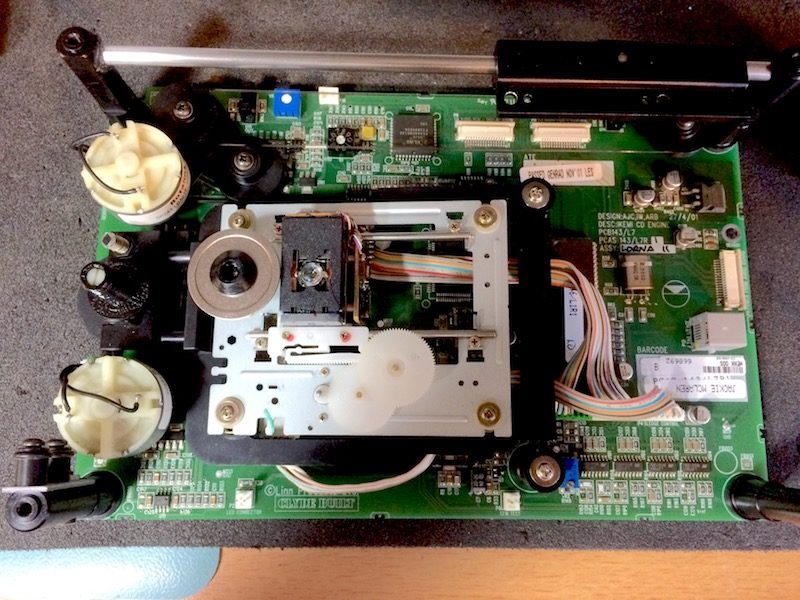 Snaartjes vervangen , het CD-loopwerk gaat nu weer netjes op en neer en de lade soepel open en dicht.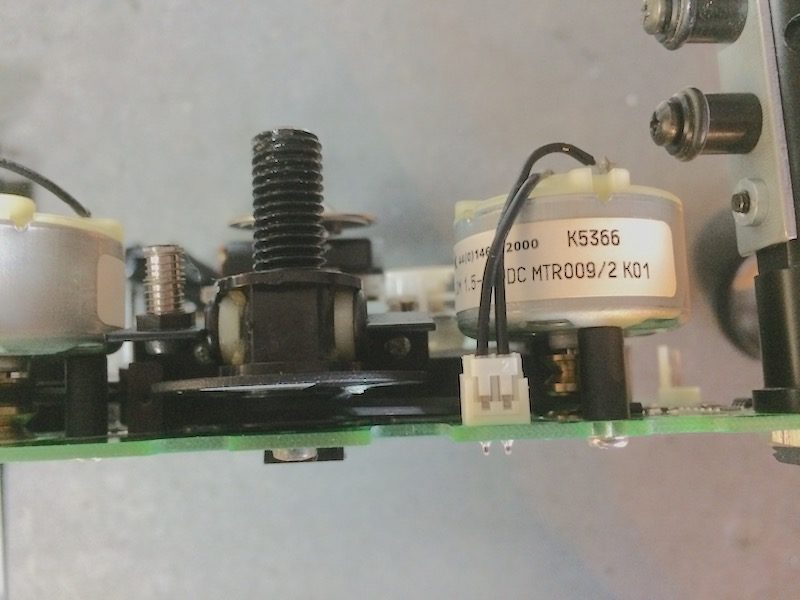 Schijfje dat licht van IR sensor reflecteert , weer vast gezet op het asje…
Zal wel omwentelingen tellen of detecteren dat de min of max positie is bereikt.